Take it anywhere
Neno Sinus is light, handy and easy to use. Thanks to the built-in battery, you can easily take the device wherever you need it.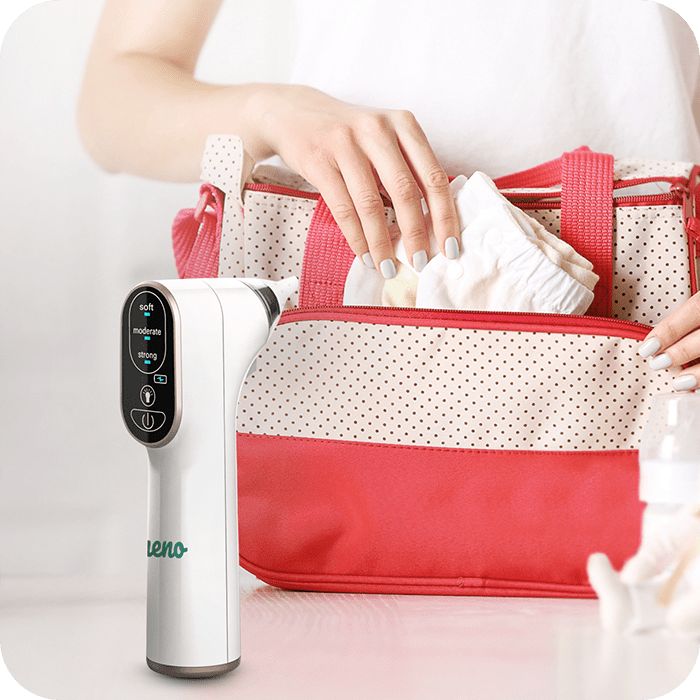 A full set
Four types of tips were included with the neno Sinus aspirator, allowing you to adjust the device to your child's age and needs. Additionally, the set includes: excretion container, a lid preventing excretions from leaking out of the container, a set of rubber seals and a charging cable. You can use the device right out of the box.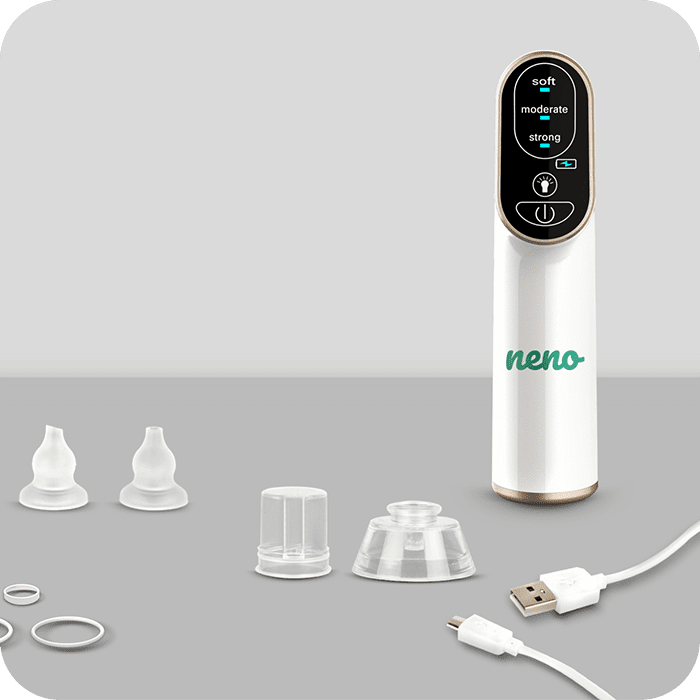 Wateroroof
The neno Sinus aspirator has a waterproof rating of IPX6, so it's perfectly safe to wash it with running water. The silicone tips and the excreation container can be removed from the device to clean them.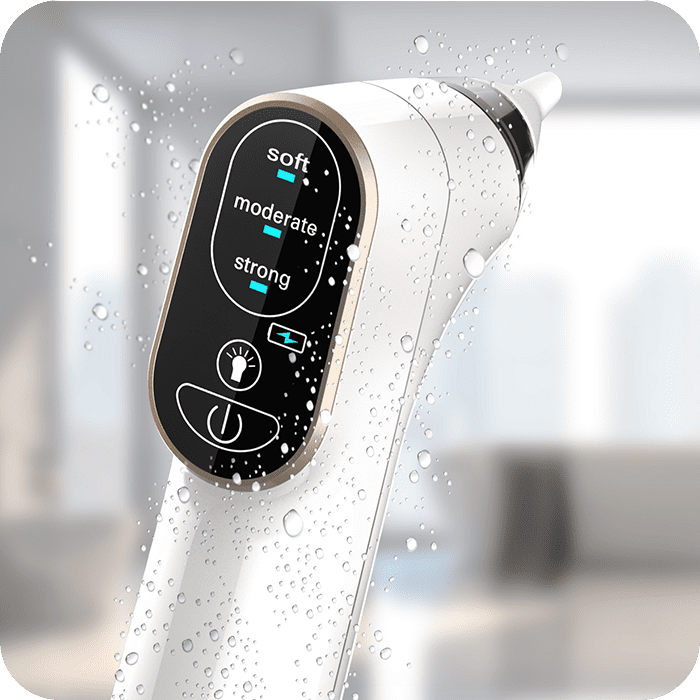 3 suction modes
Neno Sinus has 3 suction modes. You can easily switch between them and adjust the device's power to your child's needs.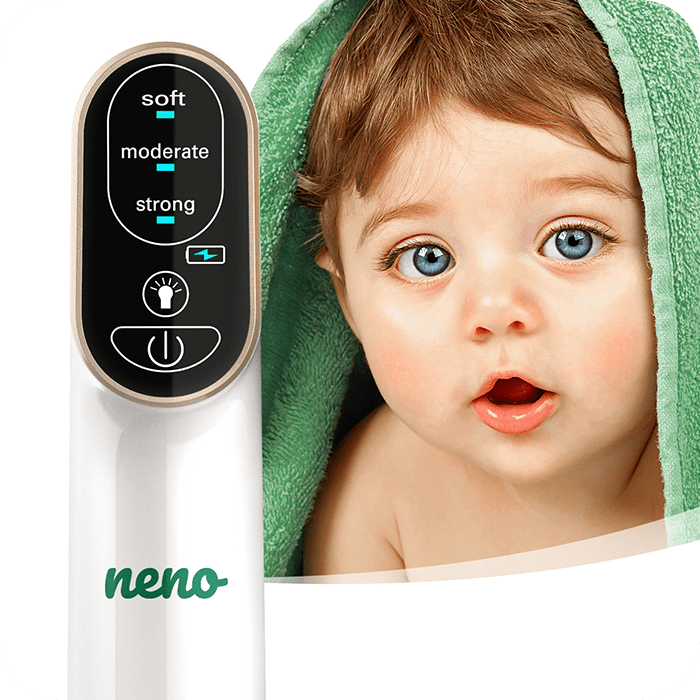 Bright and quiet
Additional, seperately switched led light lets you use the neno Sinus aspirator even at night. The delicate, warm light will not irritate your child's eyes or skin and will let you better see the inside of their nose. The quiet rumbling of the device will not wake up or startle your baby.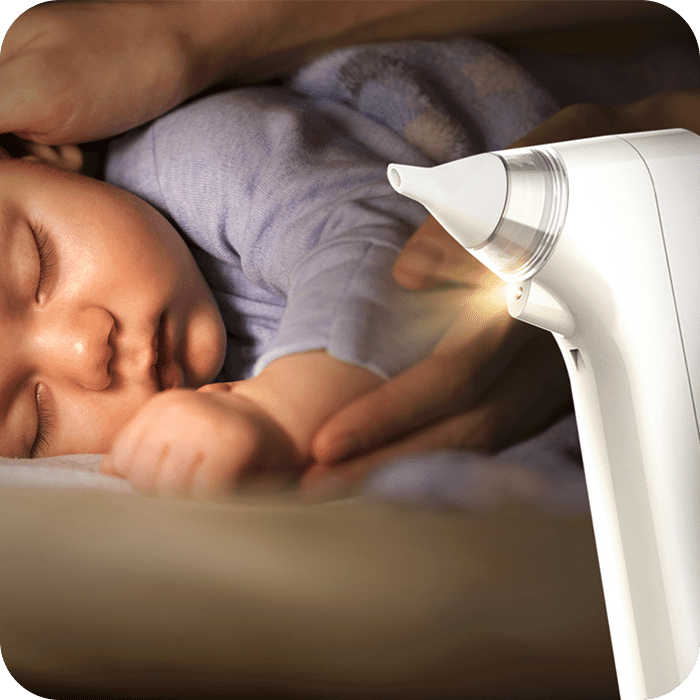 Design
Neno Sinus is a device designed with functionality and the comfort of both parent and child in mind. The aspirator is made out of high quality materials. The design of the device is aesthetic and makes it simple in use. Big, intuitive buttons on the touch panel are very easy to understand.
The aspirator is curved at a 90 degree angle to prevent pushing the device too far intro a baby's nose.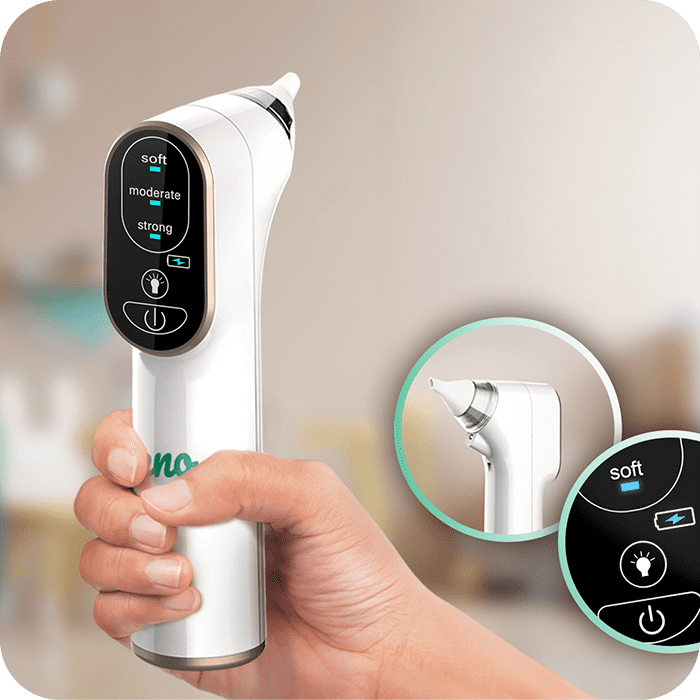 Attention
1. For proper operation, it is essential that the seal at the secretion container is accurately fitted.
2. Using after the container is full can cause secretions to "overflow".
3. Putting the device aside with a full container can cause secretions to "overflow" and be drawn in the next time the device is started.