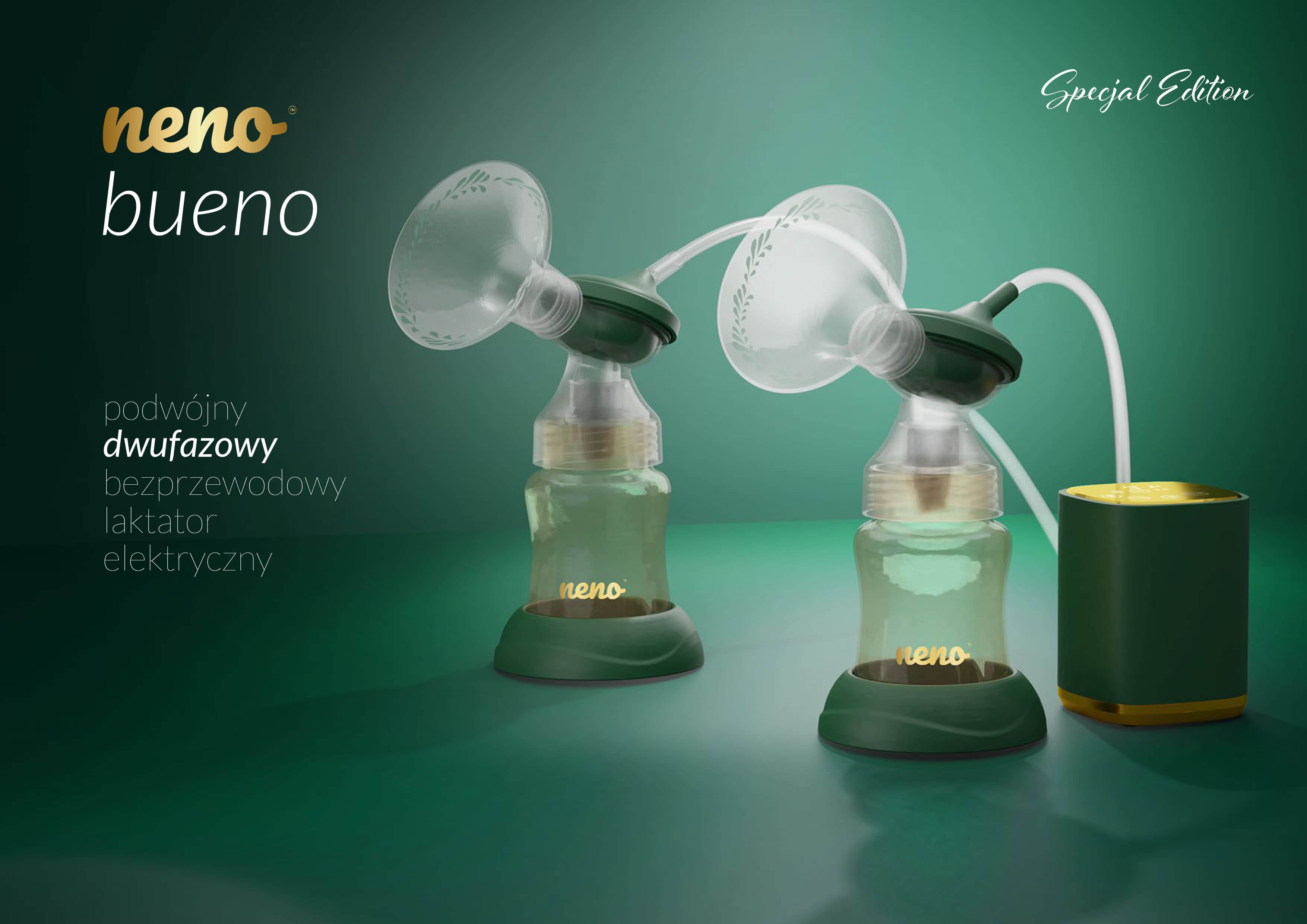 INNOVATION IN THE BREAST PUMP MARKET
Welcome Neno Bueno!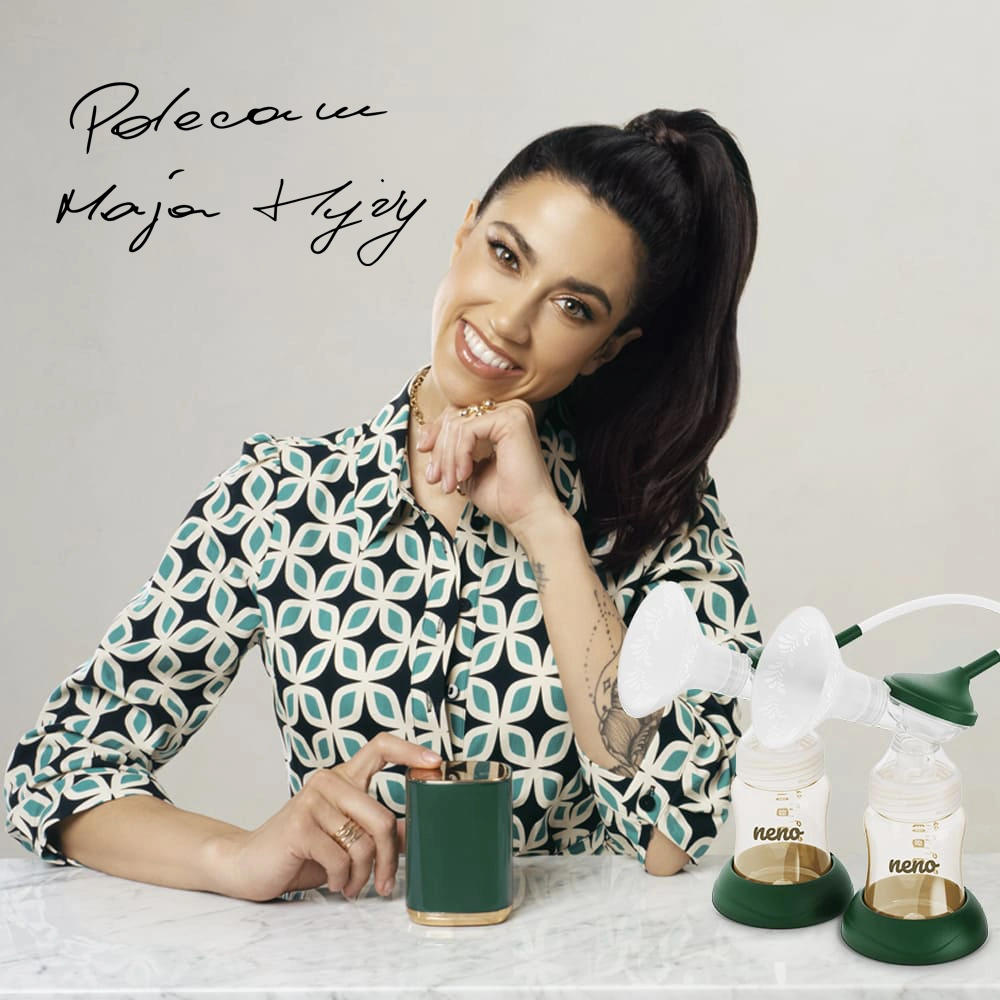 Dear Mum!
As a modern woman, you combine aspirations with parenthood.This is why we designed the Neno Bueno keeping in mind all of your needs and the needs of your little one. This wireless double-breast pump has been designed to suit your day-to-day life no matter what comes your way.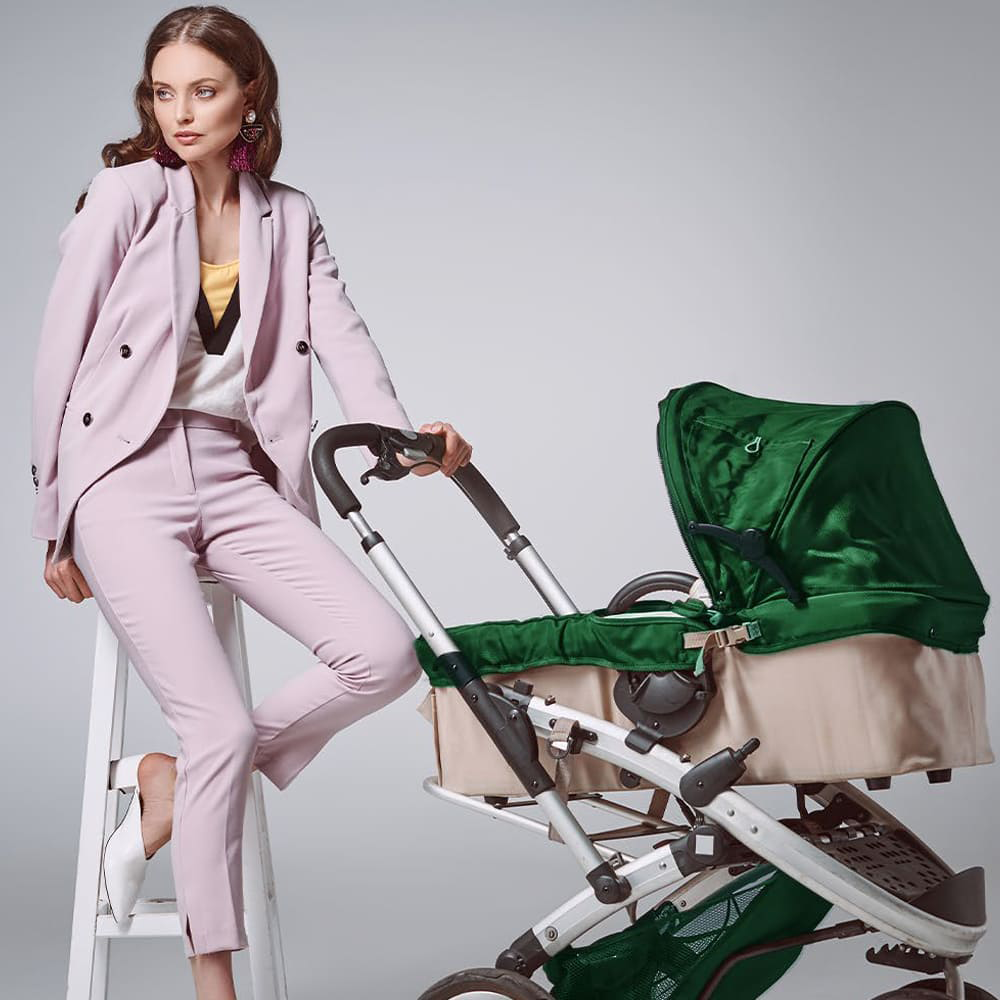 Double or single
Neno BuenoNeno Bueno gives you the choice of using the dual-breast pump feature but can also be used as a single pump to express milk depending on your needs allowing for a more personalized experience and comfort.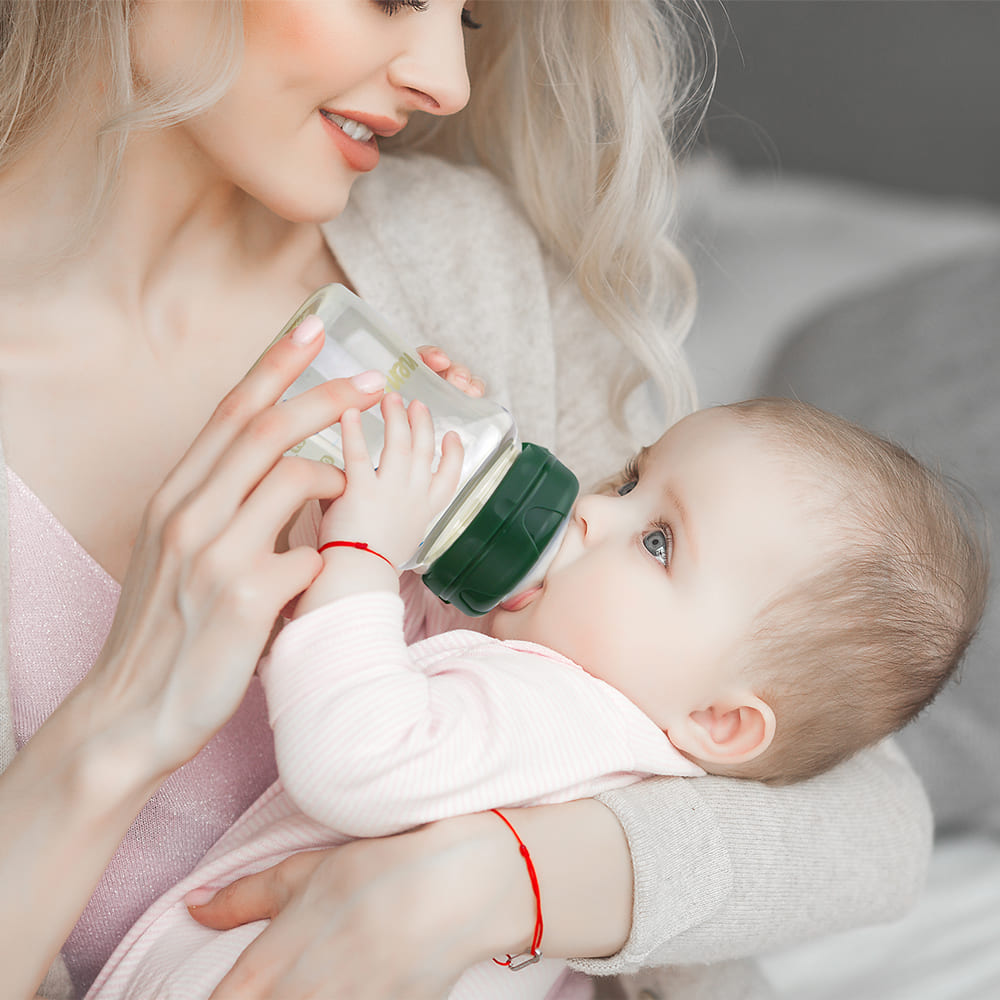 Accessories & Replacements
All Neno accessories and replacement parts are designed to be 100% compatible with our range of breast pumps. The Neno Bueno set includes two individual 180ml bottles which can be swapped out for 150, 240, or even 300ml bottles. You can also purchase any replacement parts such as breast shields, replacement tubes, membranes, and valves.
Premium bottles
Our latest breast pump has been equipped with two 180ml bottles from our latest premium range, and every component is 100% BPA-free.The bottles are made from PPSU giving them a higher temperature resistance and greater resistance to impact.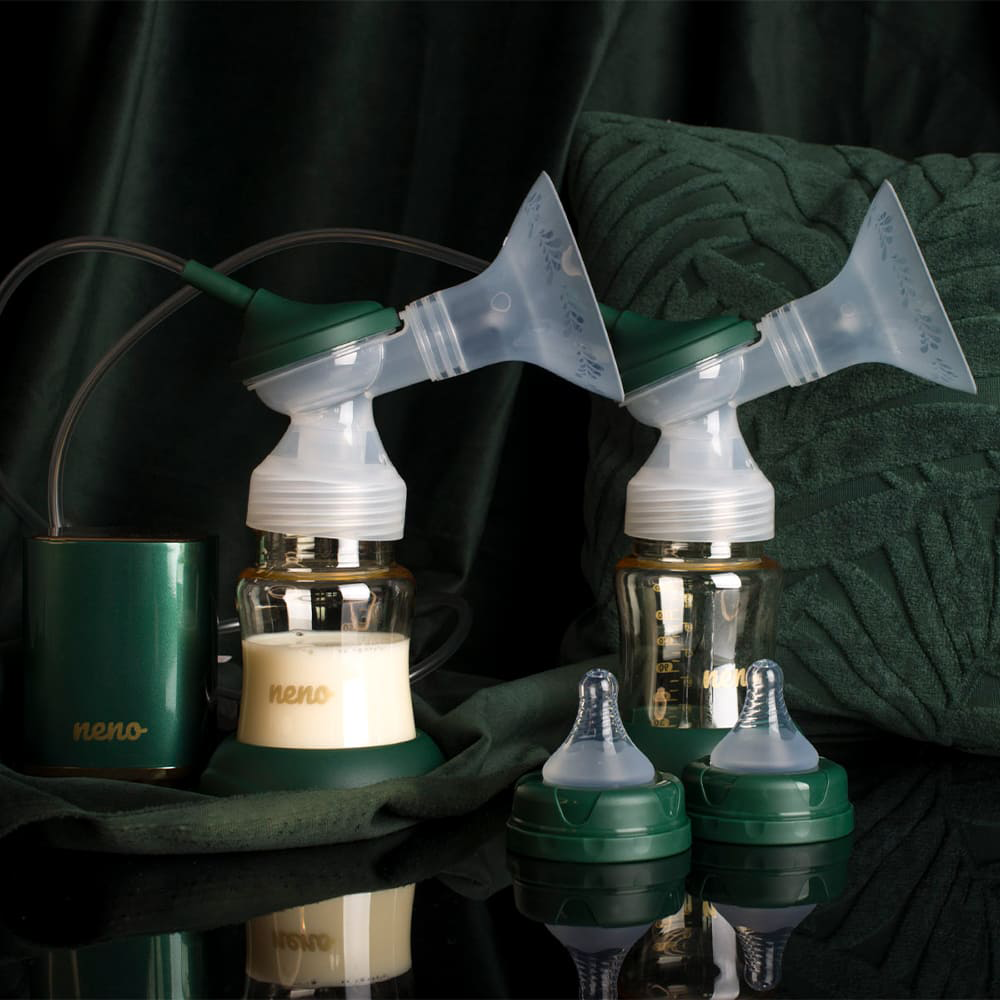 Compatible
The Bueno breast pump is 100% compatible with all Neno brand products, so you can easily mix and match any replacement parts and accessories for example Neno bottles and food freezing bags.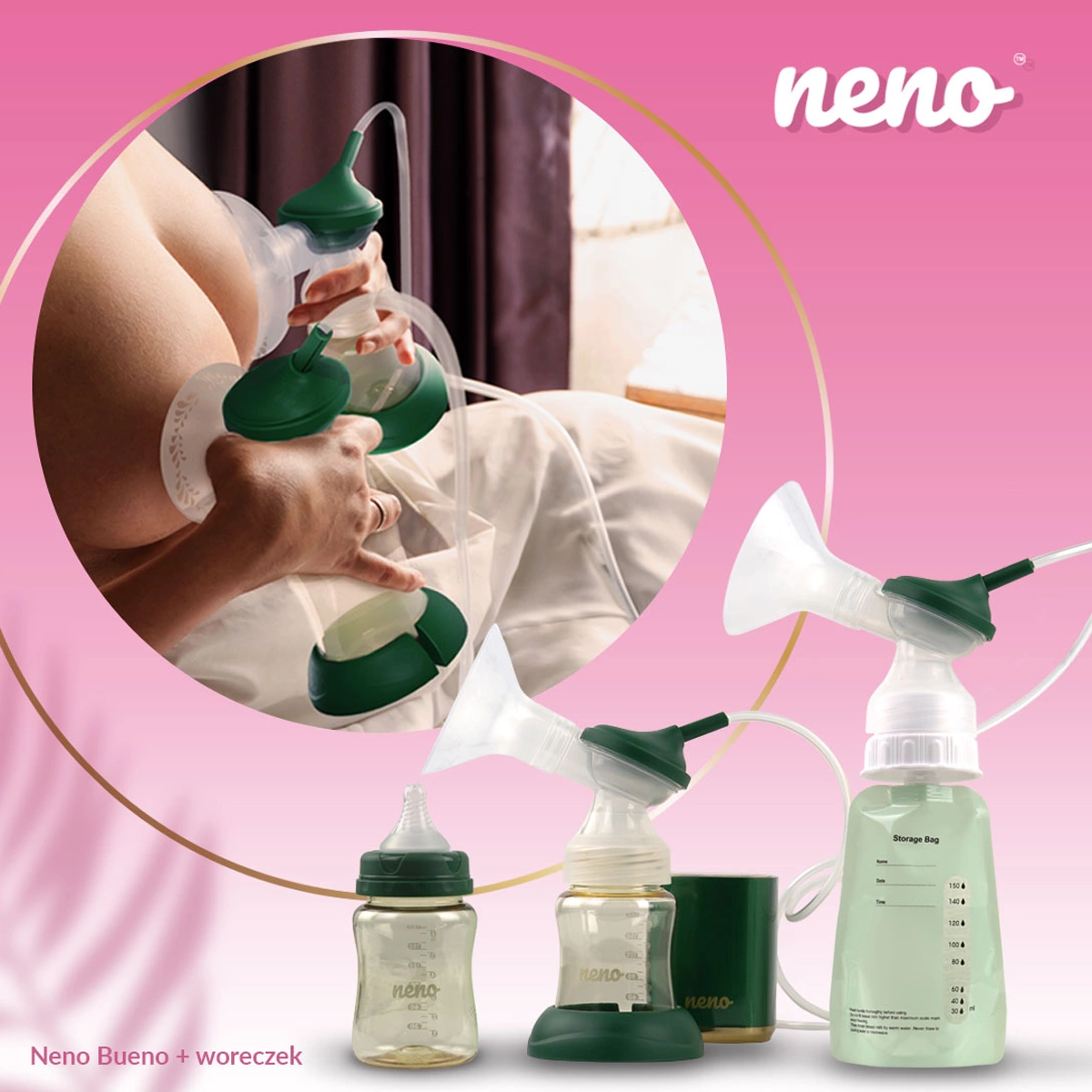 In good hands
The Neno brand is most often recommended by mothers, midwives, and lactation consultants. Our products are dedicated to young parents to make your everyday life easier, letting you enjoy every moment with your child.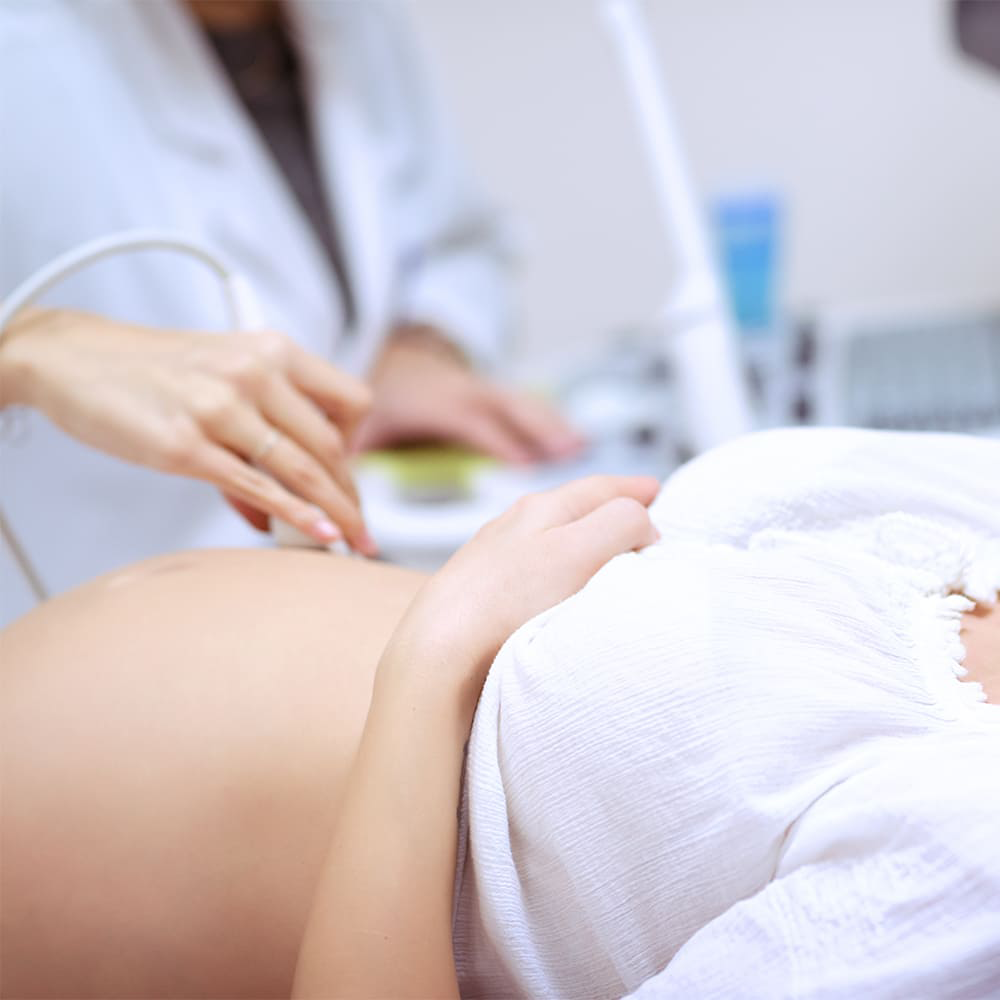 Delicate silicone
The Neno Bueno breast pump breast shields are ergonomic and pleasant on the skin. They also have a delicate transparent pattern that gives them a beautiful feminine look and feel. The funnel is made from high-quality materials that are 100% safe for the health of the mum and her baby.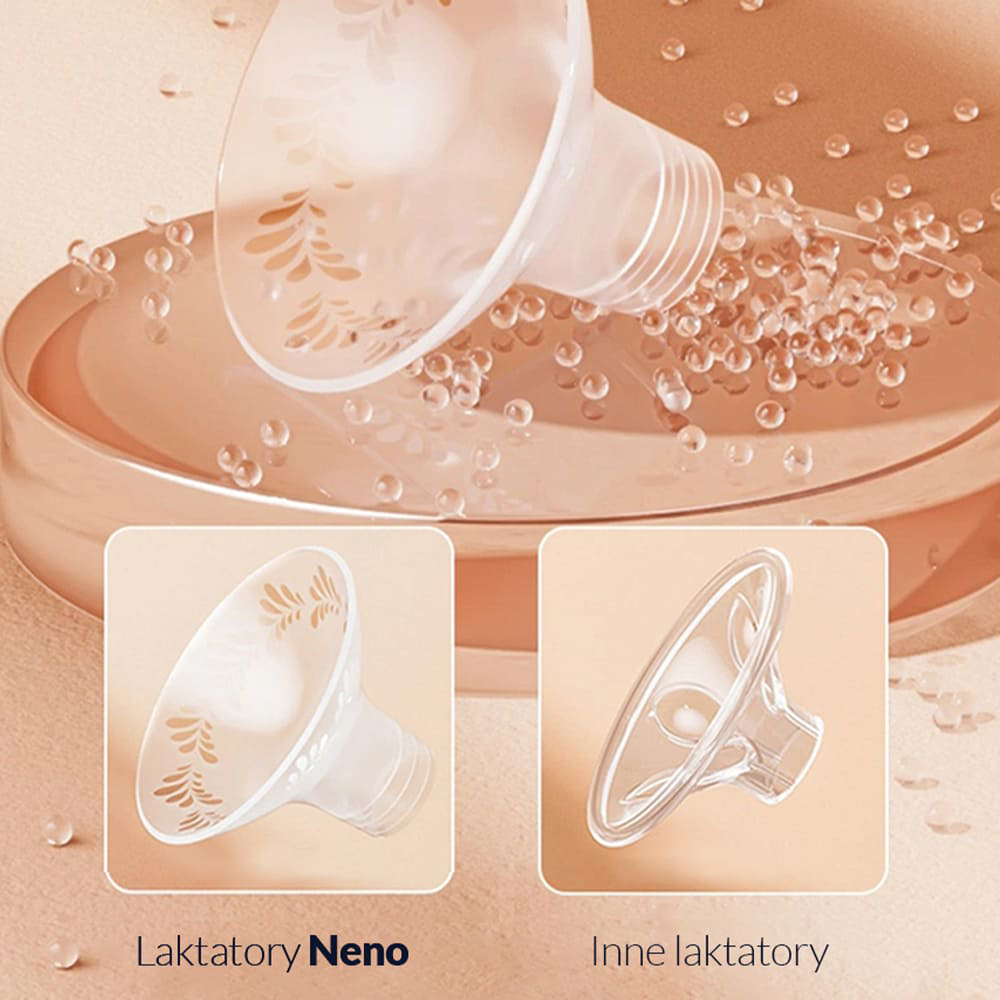 2 in 1
The compact size and lightweight battery with a pumping station provide up to four 30-minute pumping sessions on a single charge. An easy-to-read display on the top of the device allows you to easily adjust 9 levels of pumping or 5 levels of stimulation. Thanks to modern technology, the Neno Bueno breast pump remembers the last setting, and the next time you turn it on, it will return to your favorite suction power and rhythm. You can easily set your preferences on the device, and can easily turn a double breast pump into a single one. Time for personalized comfort with Neno Bueno.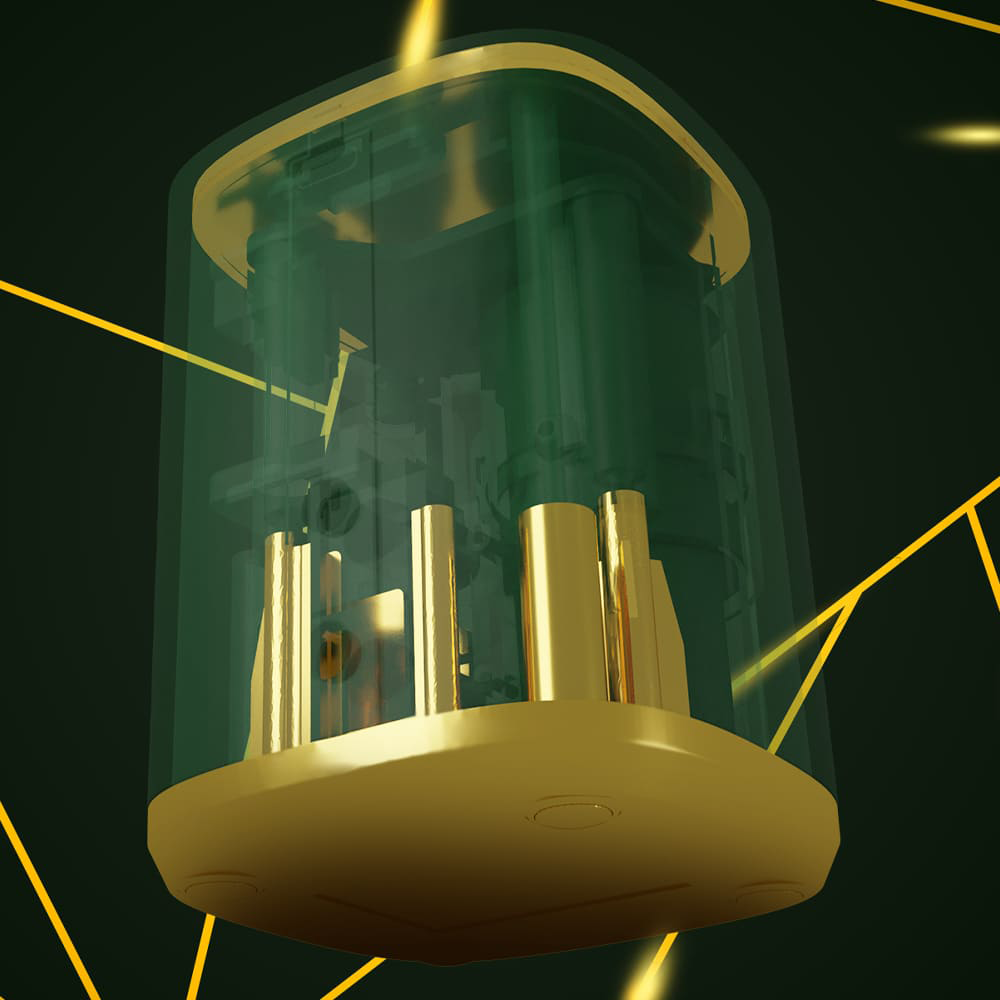 Take it anywhere
Thanks to the built-in battery, the Neno Bueno is 100% portable. It takes up to two hours to fully charge the battery and lasts for four 30-minute pumping sessions, making it ideal for indoor and outdoor use. Neno Bueno charges via a USB-C charging cable that can be connected to any external power source, including power banks.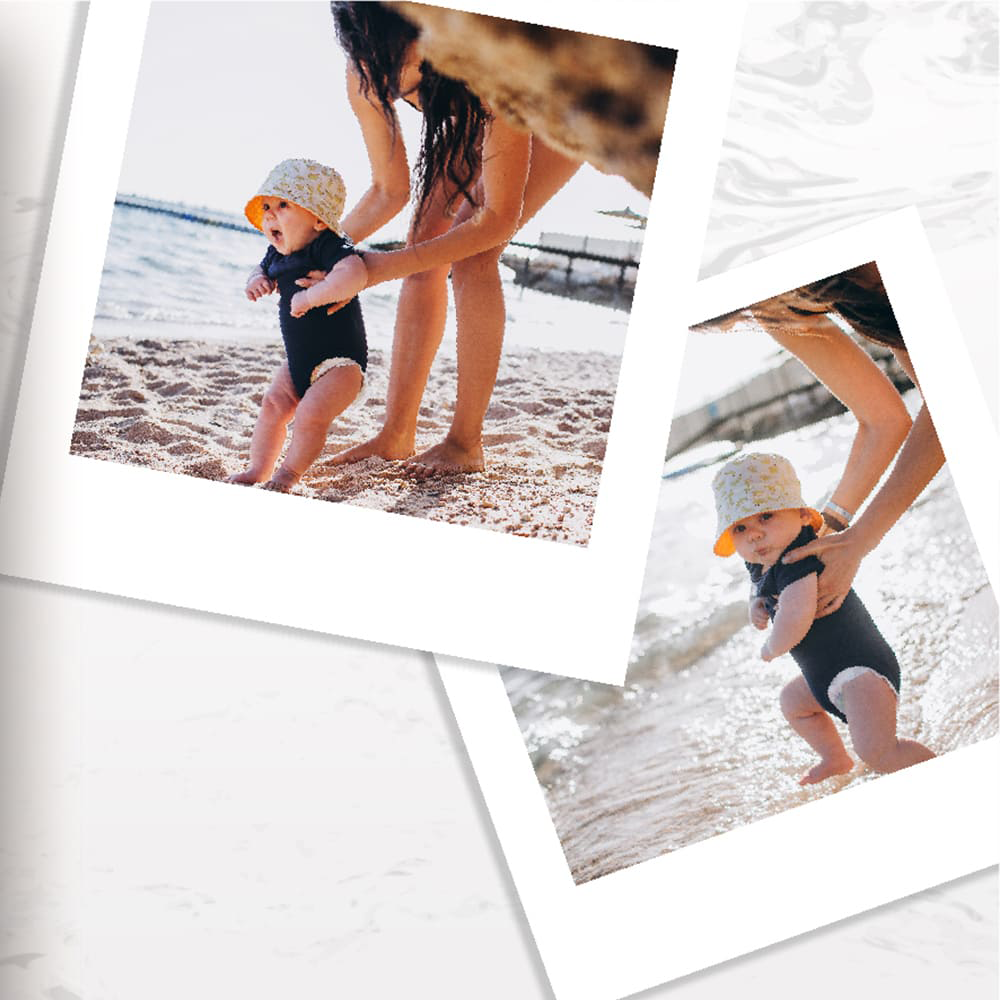 Two mode work – dual-phase
Stimulation Mode In Stimulation Mode, the pumping device will make intense and shallow movements. This mode is responsible for stimulating the mammary glands in the breasts to improve the flow of milk from the breasts.
Deep Pumping Mode
This phase uses long and deep pumping strokes to ensure efficient feed intake.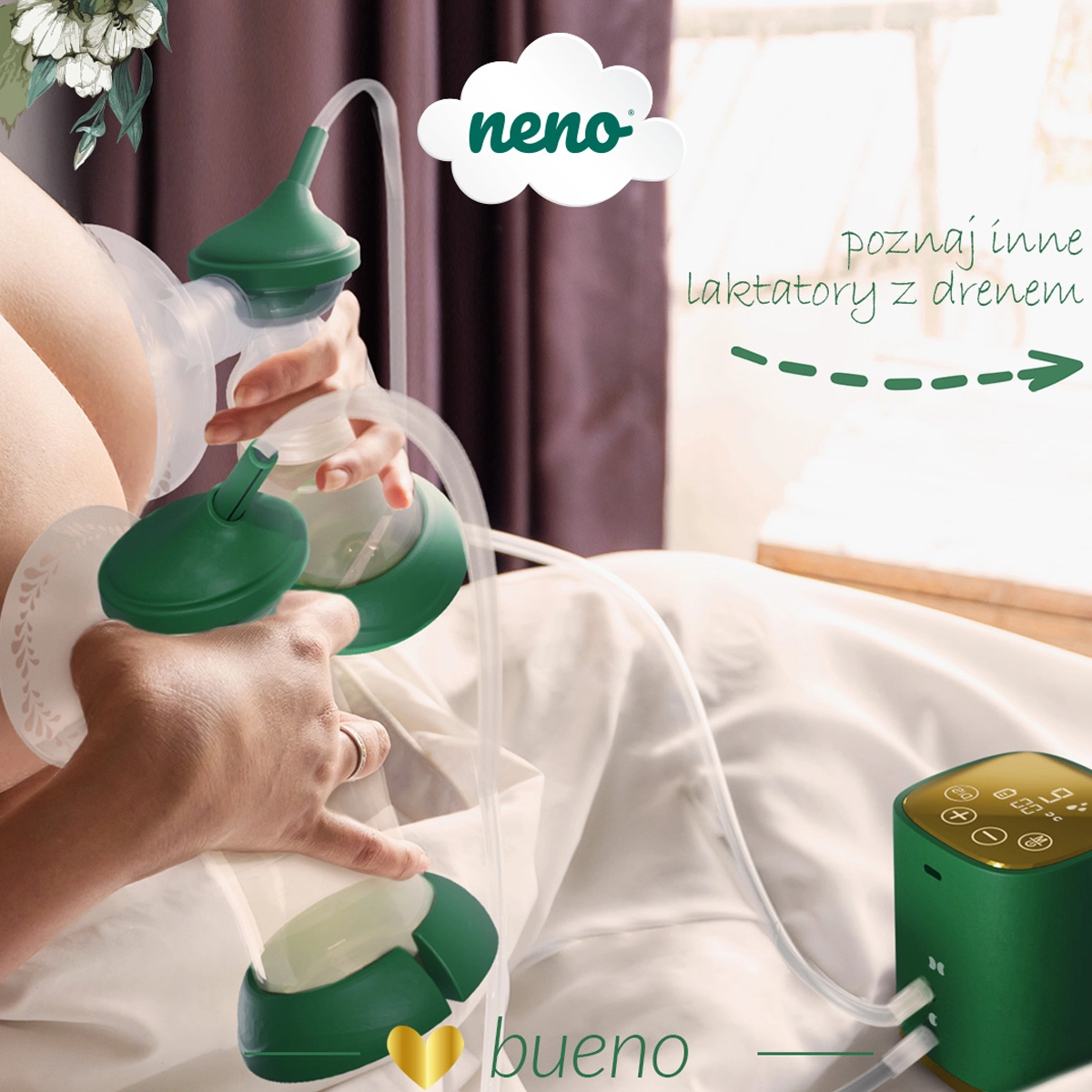 Perfectly suited to your needs
Neno Bueno gives you the ability to personalize your settings. Stimulation mode has 5 levels of suction power and deep pumping mode has 9, allowing you to regulate and adjust the settings to your needs and preferences. The settings will also beremembered by the breast pump.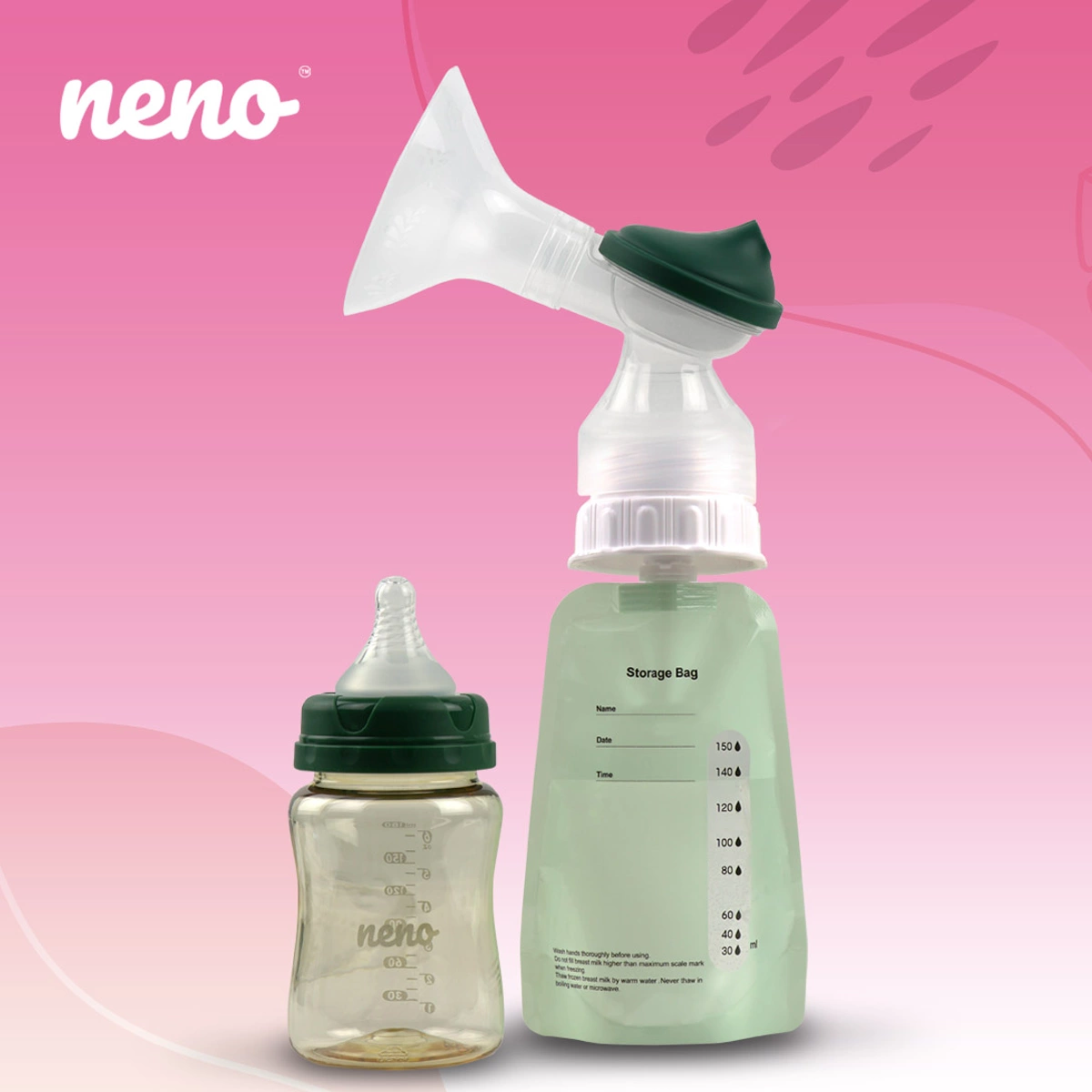 Velveteen carry bag
Neno Bueno comes with a stylish velveteen carry bag that lets you discreetly and conveniently transport bottles, the breast pump, or accessories.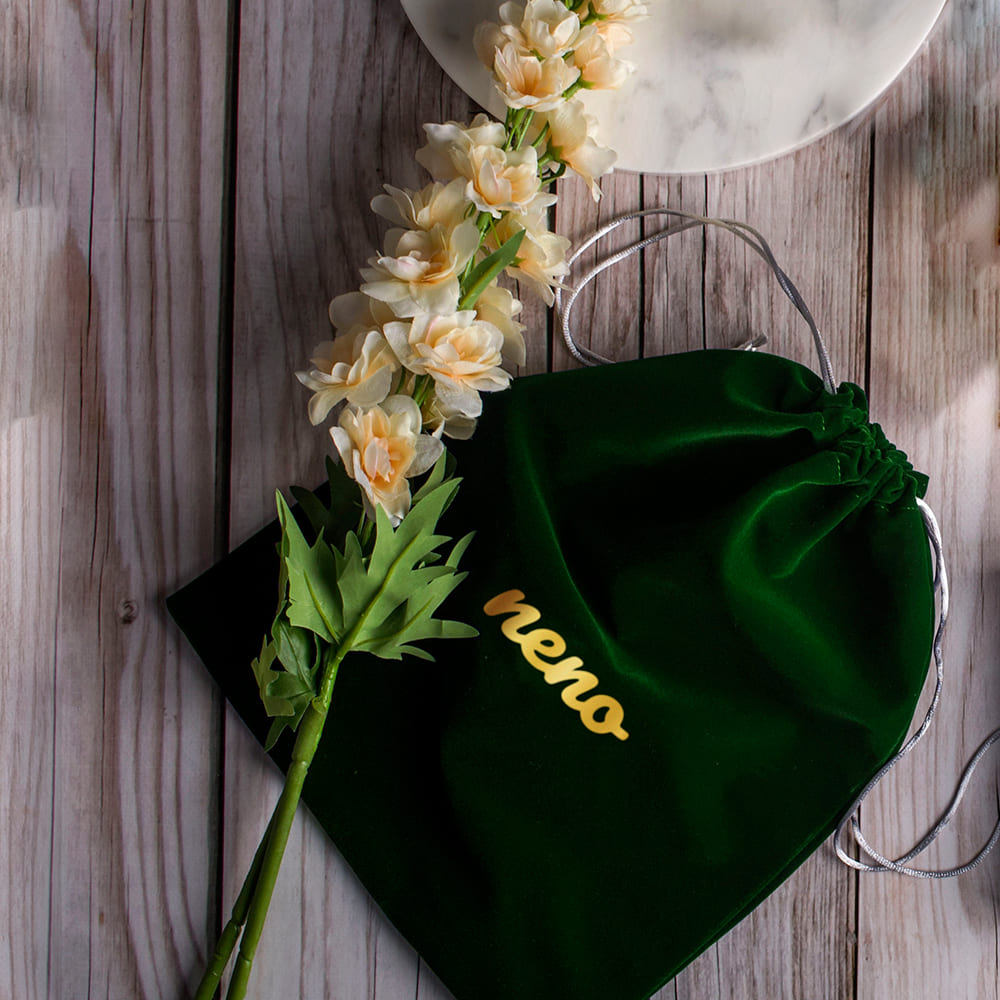 Smart technology
Neno Angelo prevents milk from flowing back while pumping. This allows the expressed milk to travel through the funnel and valve directly into the bottle. This allows you to maintain hygiene and keep the milk fresh.