For the whole family
The Neno Sente compressor nebulizer comes with two face masks: one for adults and one for children that are older than seven, letting you use this one device to help every family member that suffers from respiratory system problems.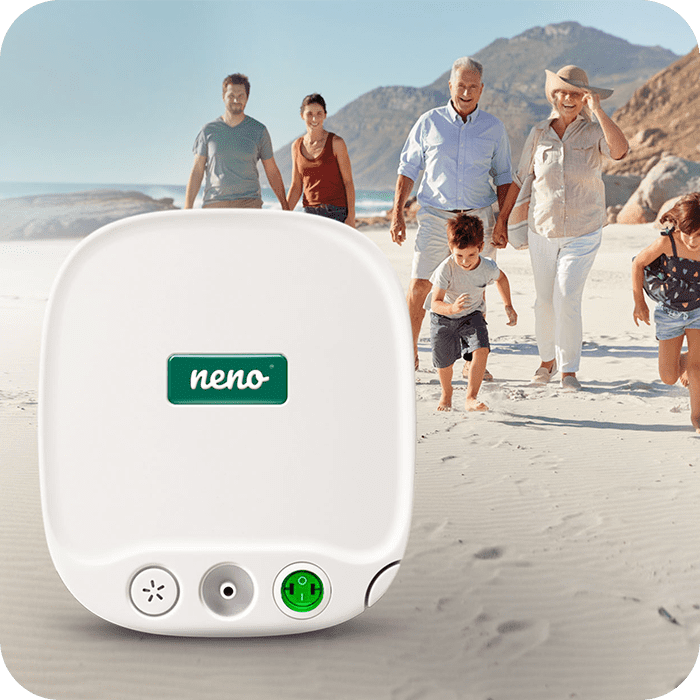 Recommended for many respiratory system illnesses
Nebulization is incredibly helpful when treating conditions such as: asthma, respiratory system infection or allergy-induced nasal congestion.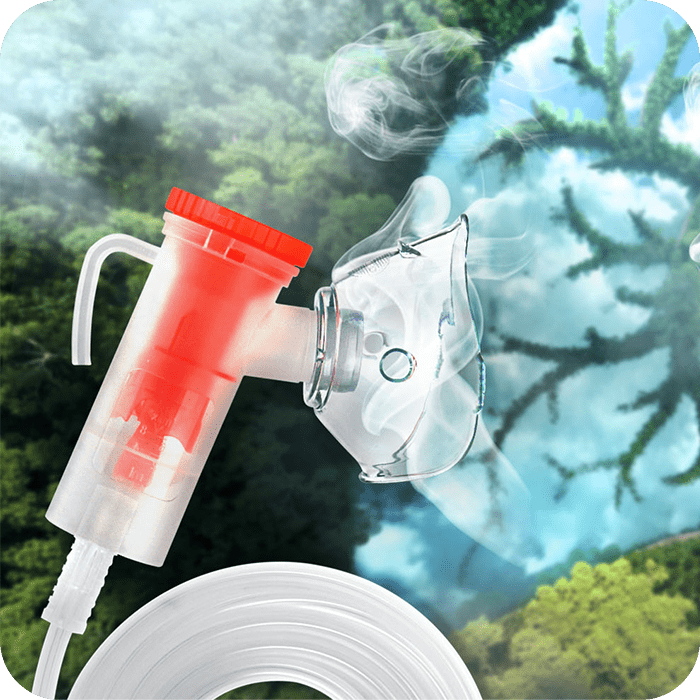 Quick and efficient inhalation
Neno Sente is a small, light device made out of only a few elements. You can easily assemble the entire set and begin treatment in less than a minute.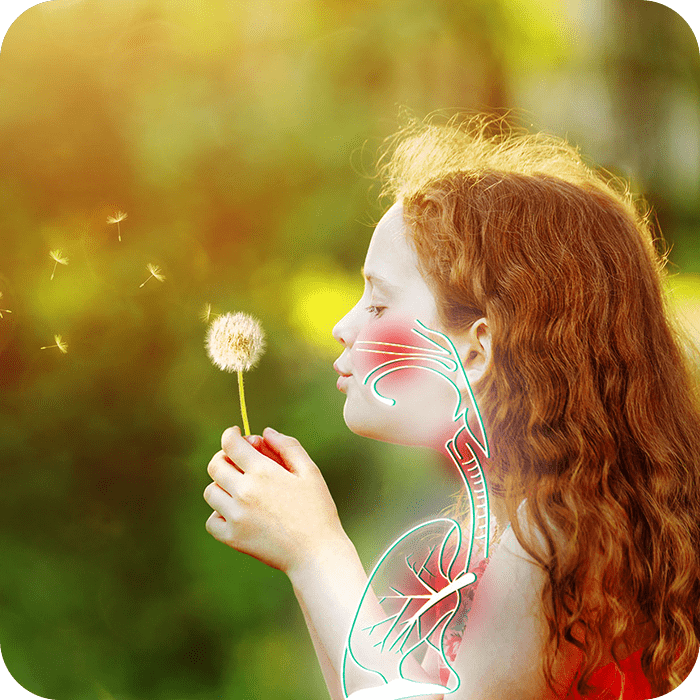 Medical product
The Neno Sente compressor nebulizer has all the certifications and testing neccessary to be recognized as a medical device. It can be used by medical professionals.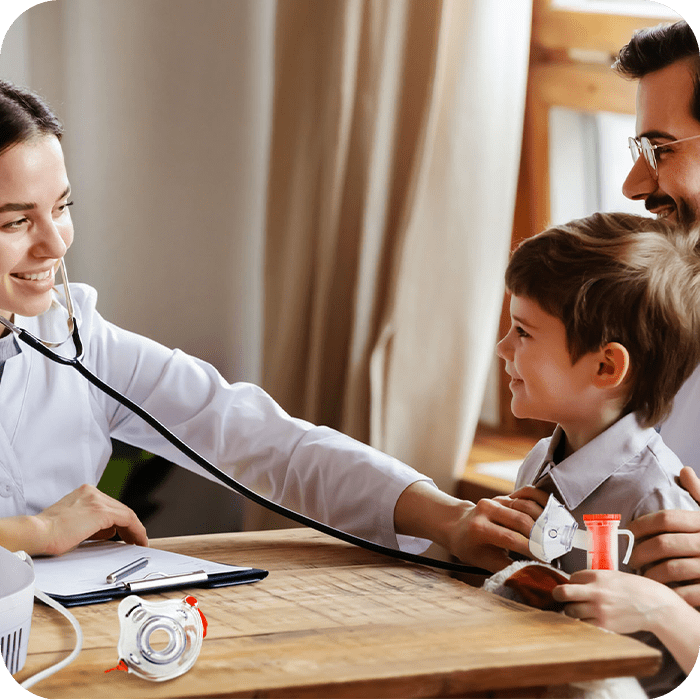 Vaporized medicine
The Neno Sente nebulizer was made with treatment of your respiratory system in mind. One deep breath is all it takes to apply the nebulized dose of medicine or saline.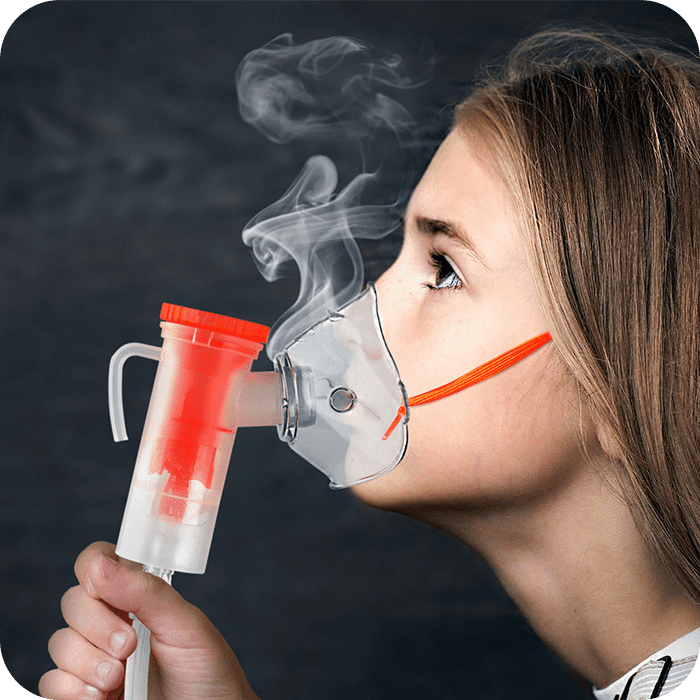 Easy cleaning
All the elements of the Neno Sente nebulizer, that need to be cleaned regularly, can be easily detatched from the other parts and washed with running water. Make sure the whole set is dry before using it.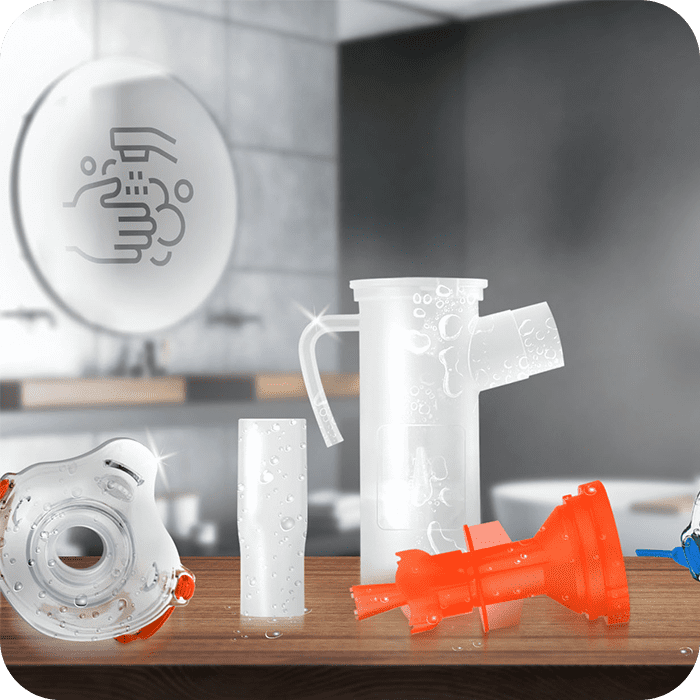 Functional
The Neno Sente nebulizer has an easy to use measuring scale that lets you easilyadjust the dosagne of medicine used. Additionally, the long air tube lets you sit comfortably when using the device.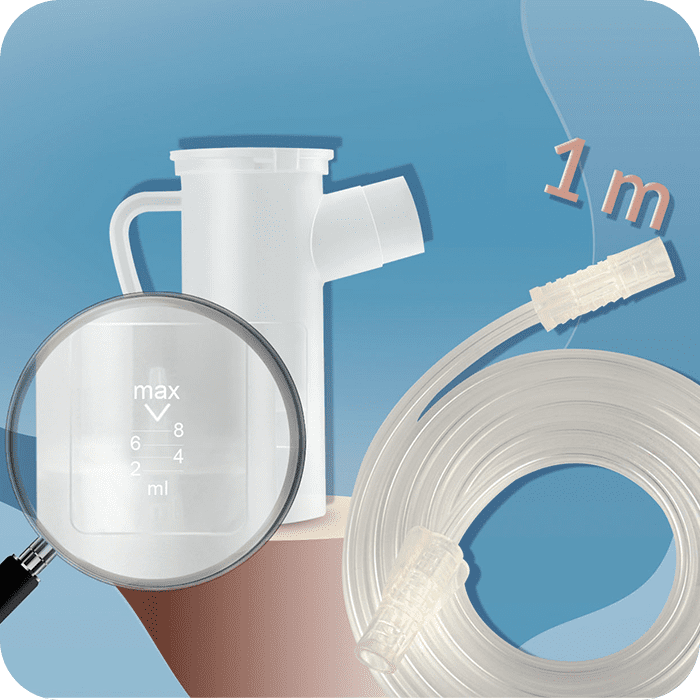 Easy to transport
The ergonomic design of the nebulizer lets you easily take it with you, which is especially helpful when using the device to treat children.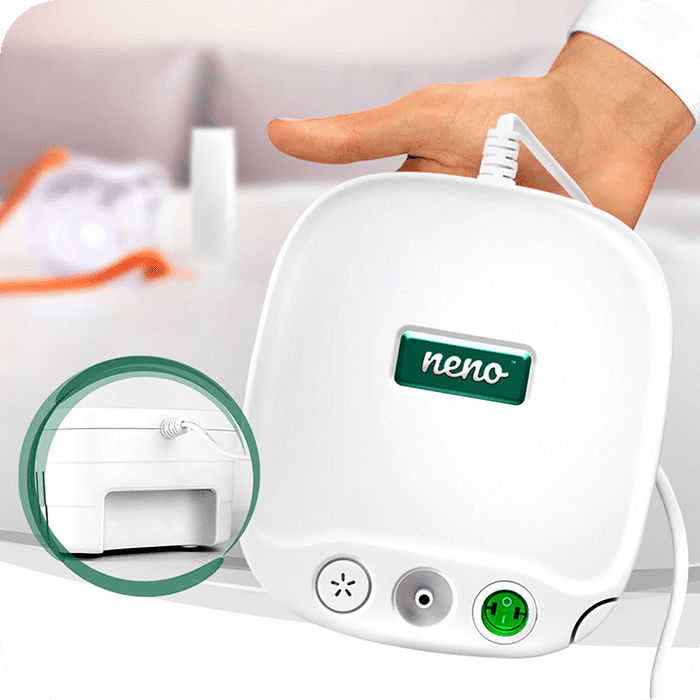 Mobile
Neno Sente is a compact, practical nebulizer. Small size, low weight and an included bag make the device a perfect choice when you're going on a trip with your family.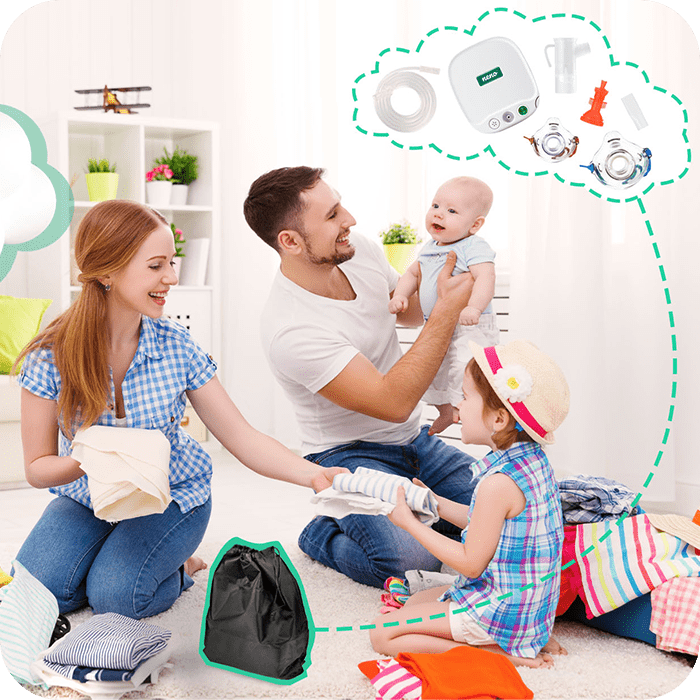 Quiet
The Neno Sente nebulizer works very quietly, so you can use it in public spaces and in situations, during which you need to keep quiet.