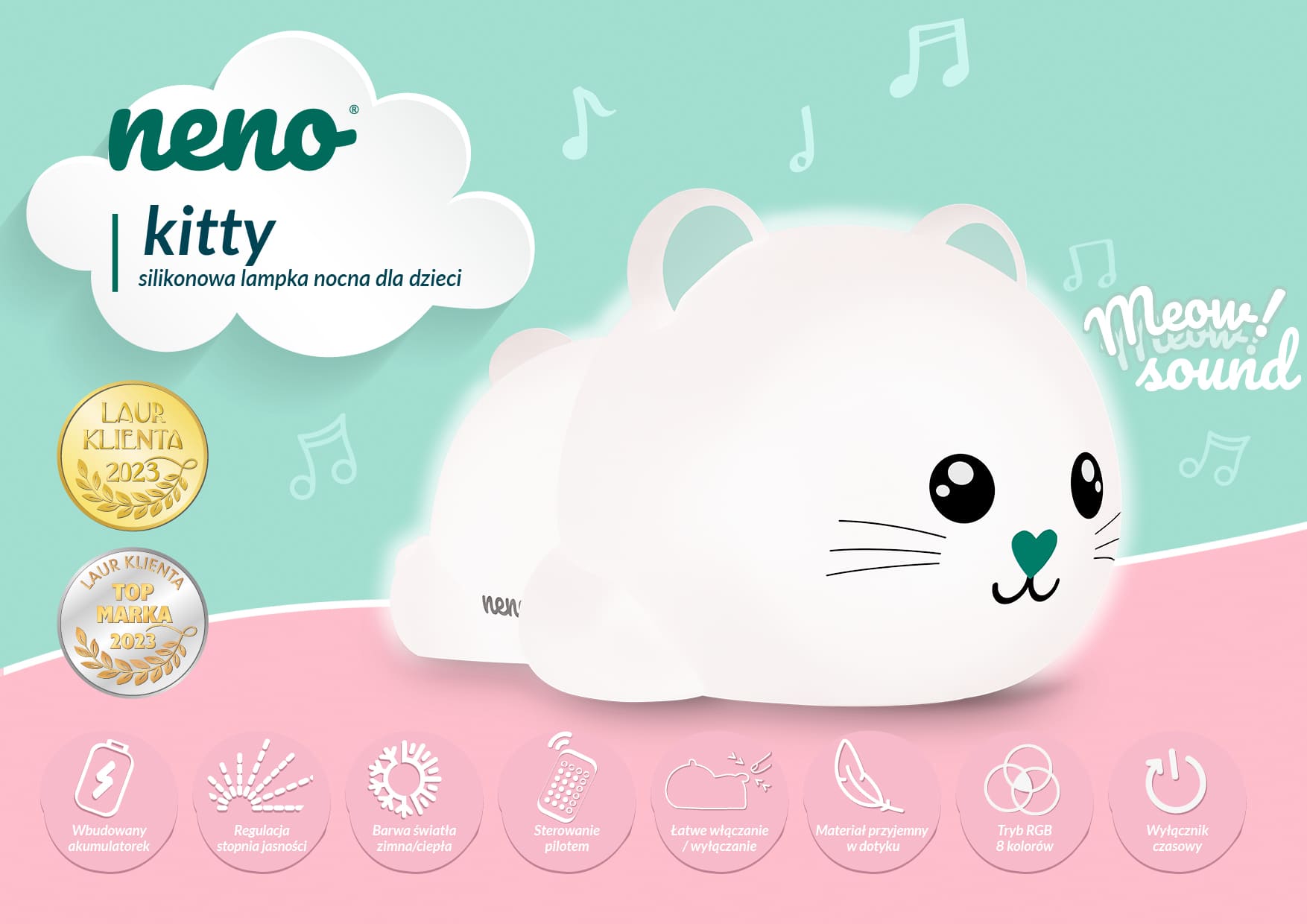 The unique shape
Does your little one shyly suggest that he or she would like a pet, but you know it's way too early? We have the answer. Meet Neno Kitty – a unique kitten-shaped bedside lamp.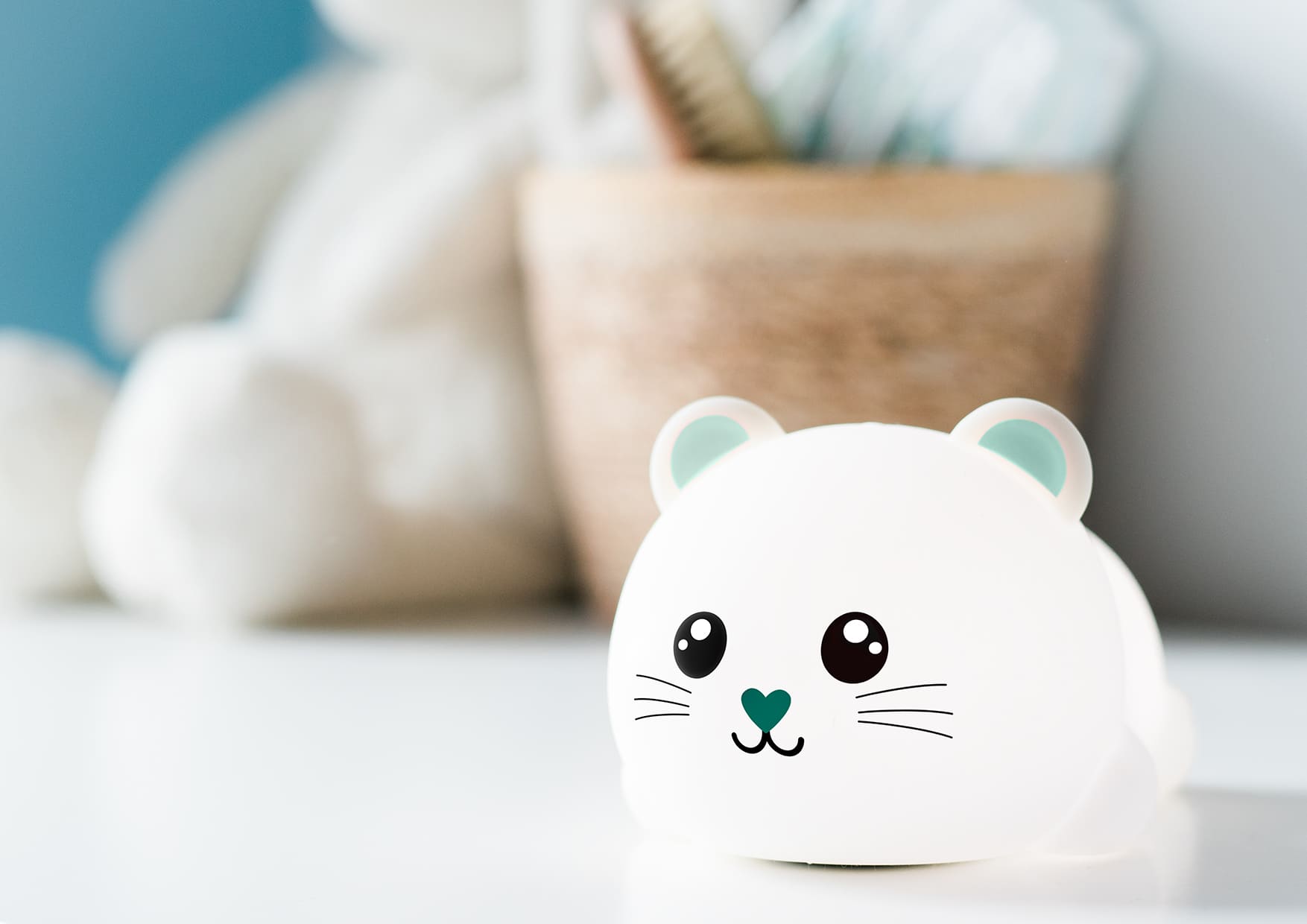 Safe to use
Our kitty won't scratch or bite, so you don't have to worry about the safety of your child or your sofa. Made from soft and smooth silicone, it is CE and RoHs certified for safety. The material is also resistant to deformation during use.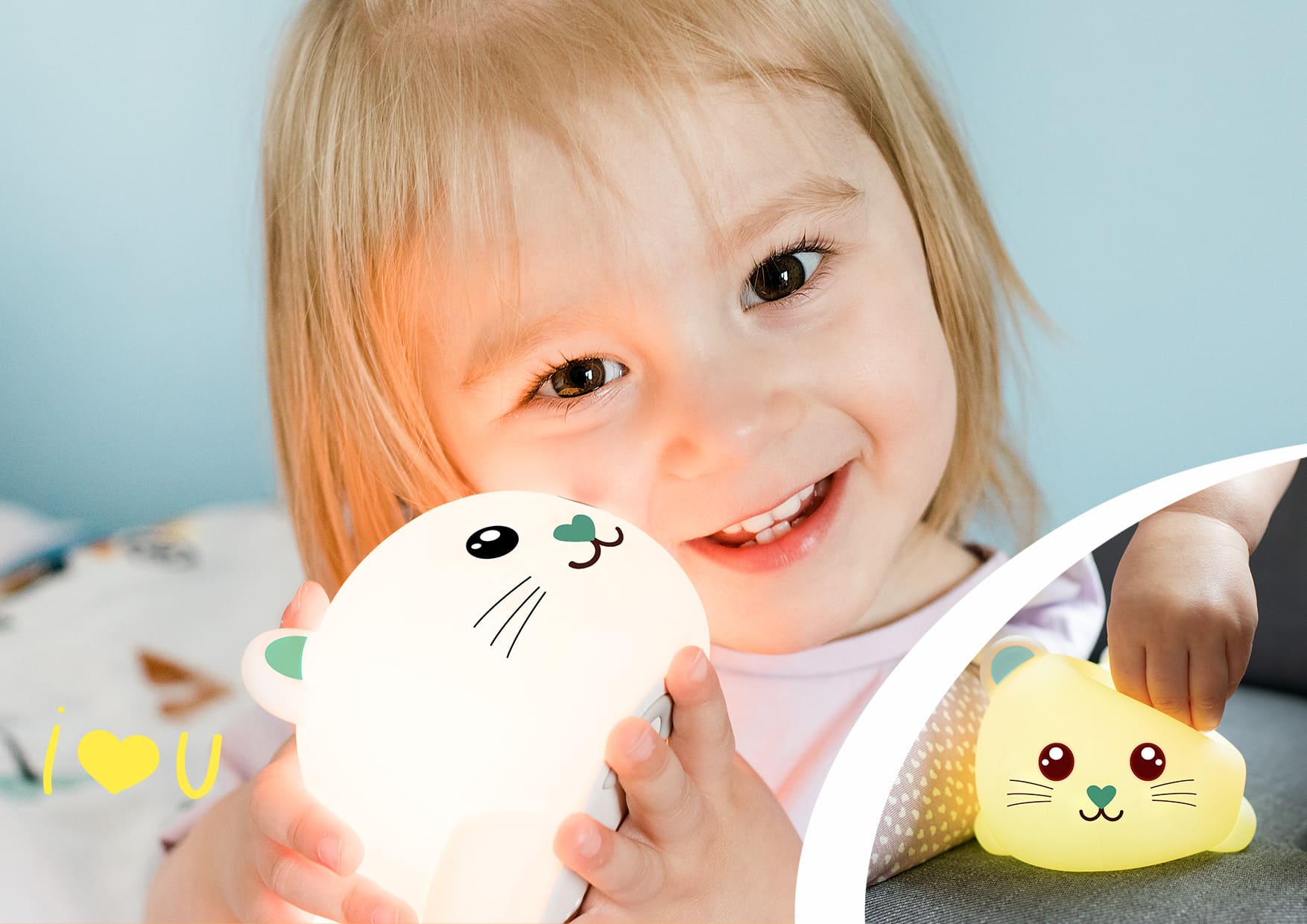 Wireless operation
Like a real cat, Neno Kitty does not like restrictions and goes its own way. Its favourite spot is around the kids' bed! The lamp has a built-in rechargeable battery, making it completely wireless, and it can last up to 100 hours on a single charge. Due to its portable design, you can place it anywhere or effortlessly move it to another room.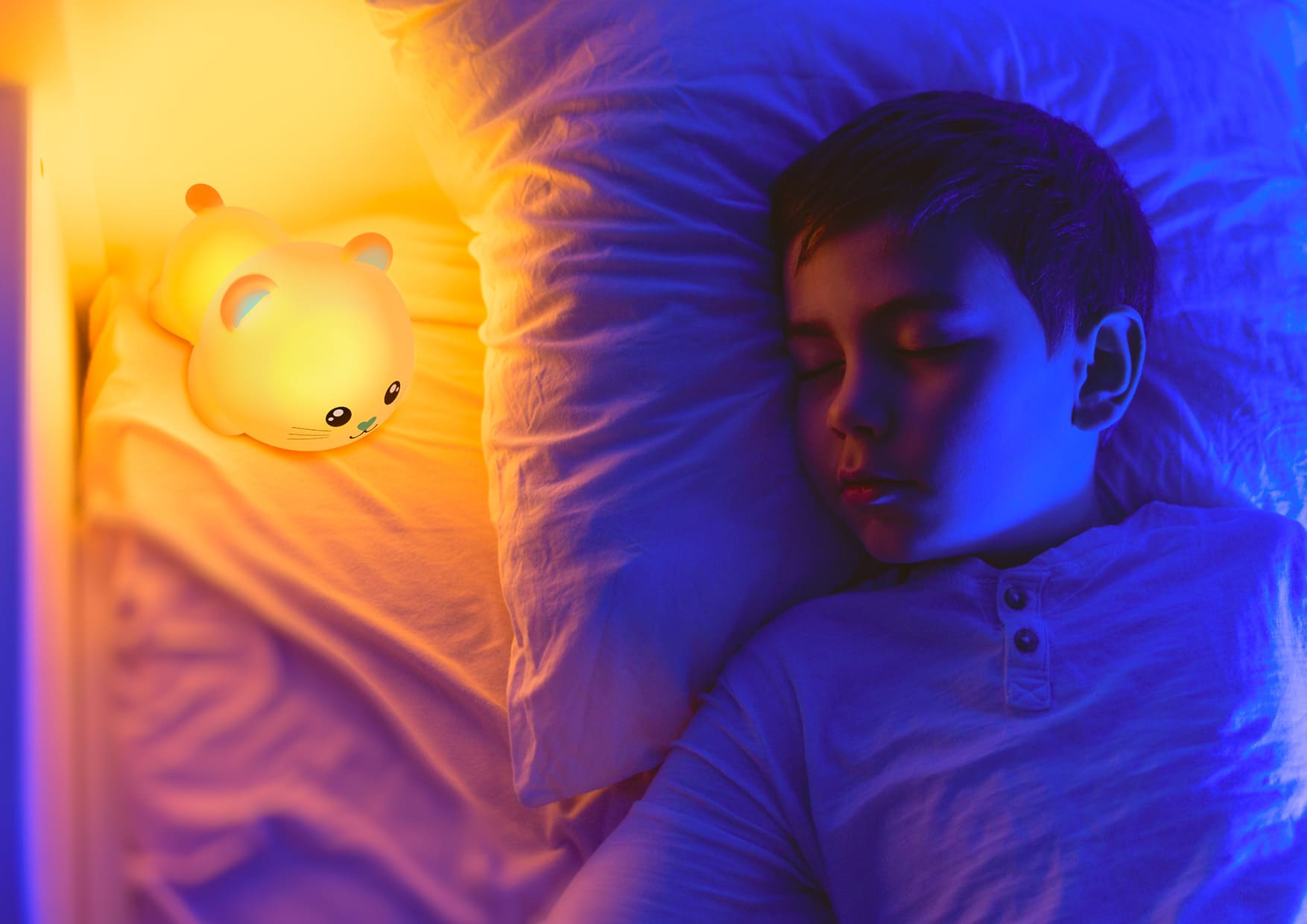 Adjustable brightness level
The Neno Kitty has a 'gentle nature', so it emits a subtle light that is pleasant for a toddler's eyes. The lamp is designed so that the user can control its intensity. Simply hold the tail for a few minutes and choose your preferred brightness level!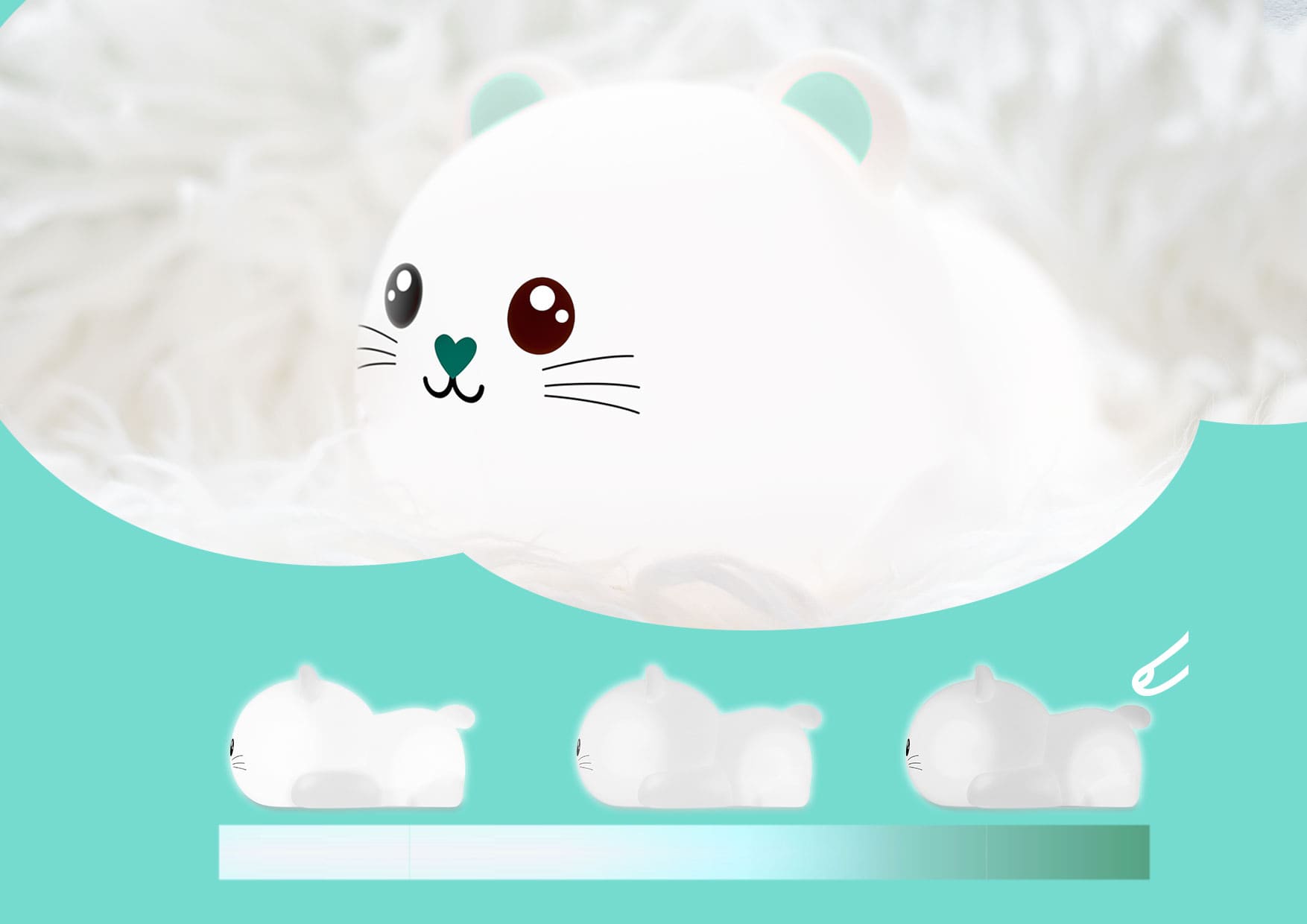 Light colour intensity selection
The cold glow of moonlight or the dim, orange light of sunset? You choose! By touching the tail, you set not only the strength but also the intensity of the lighting colour. In this way, caring kitty makes sure that the sleeping conditions suit your child's mood and level of sleepiness every night.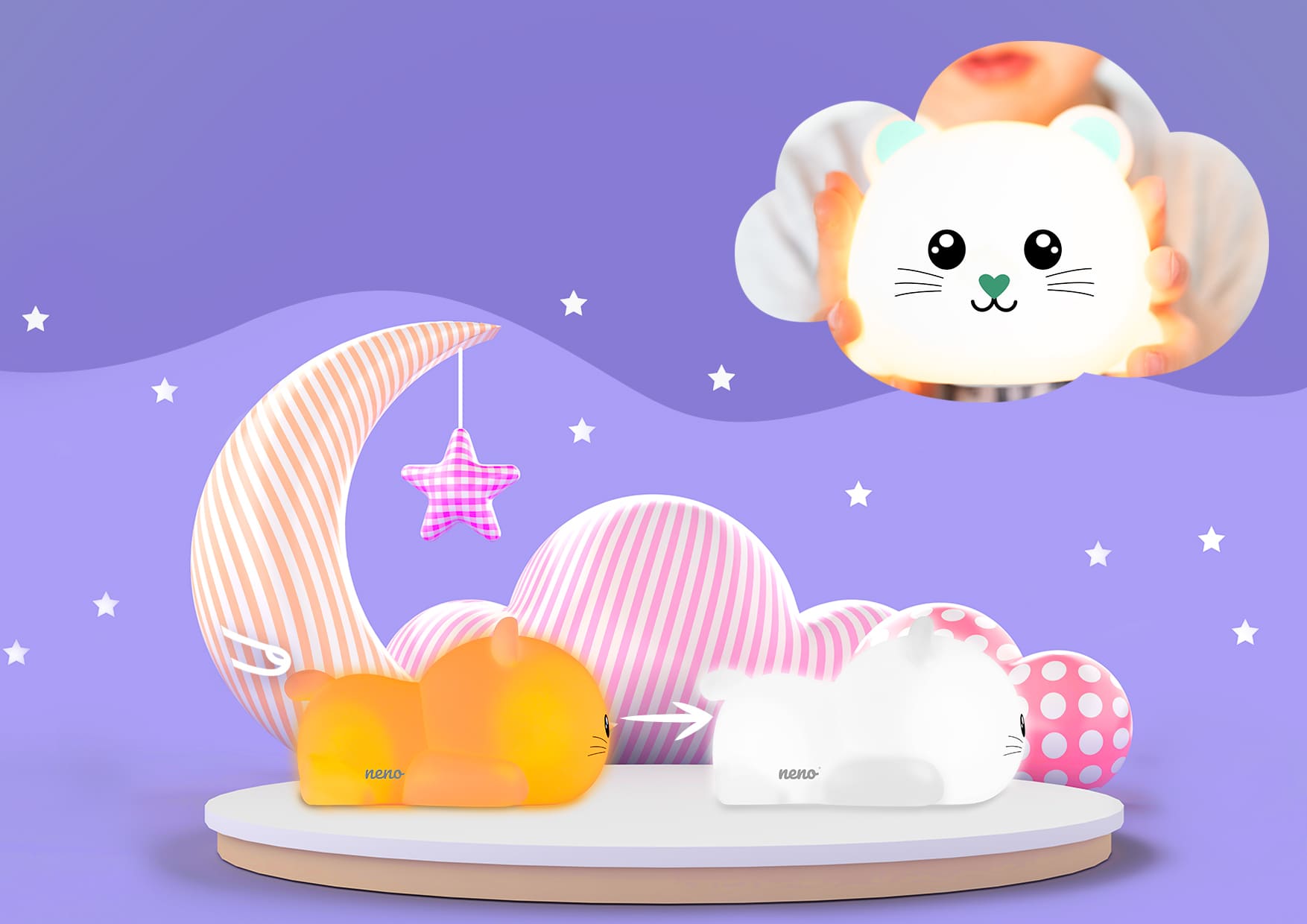 Tail control
All cats love to be petted. Neno Kitty is no different, and it has its own tender spot. It is the already mentioned tail with a sensor to control the light.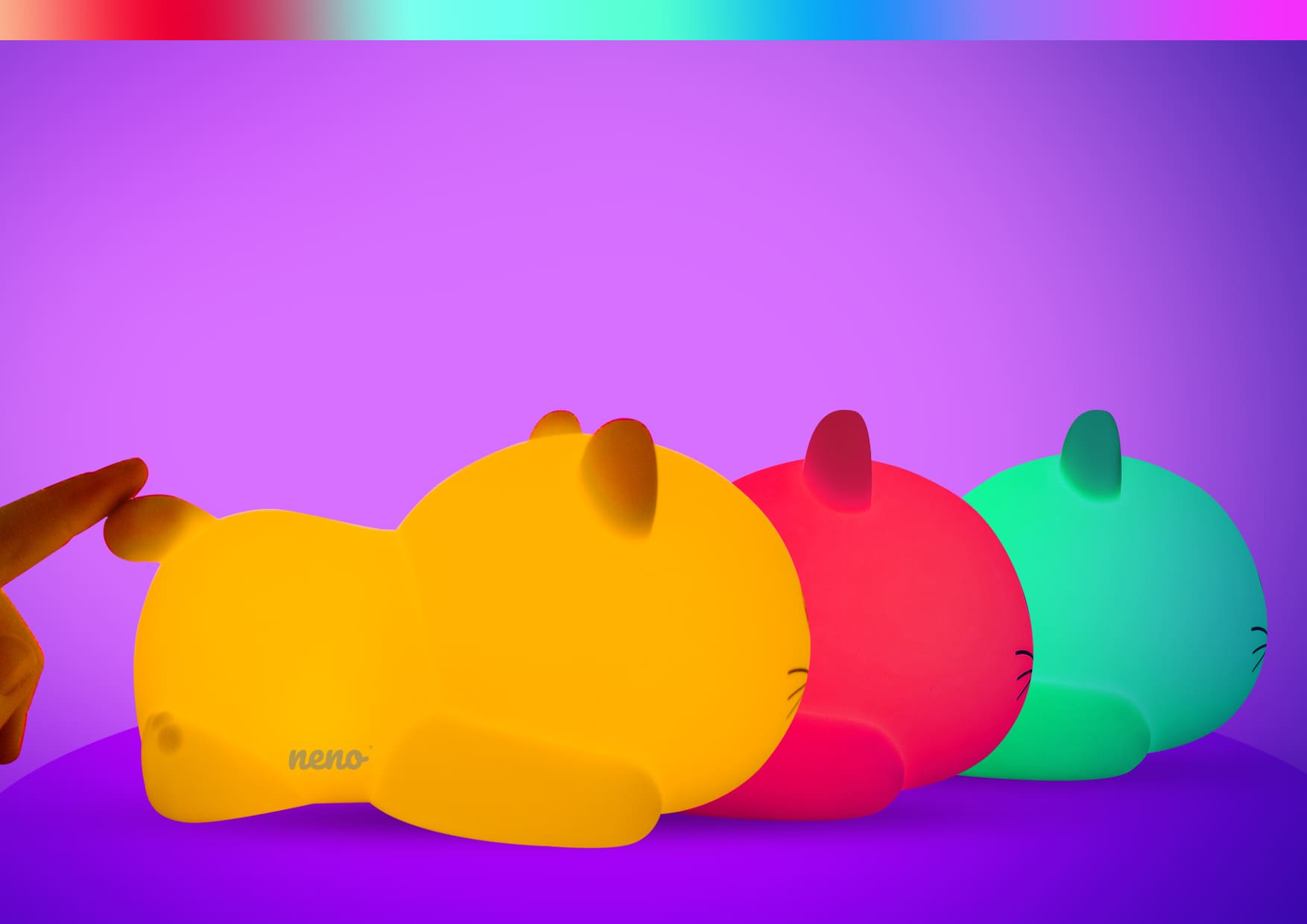 RGB mode
Did you know that Neno Kitty, like a character from a magical land, can spread a unique, colourful glow in any room? In RGB mode, you choose the colour of the light (yellow, orange, blue, red, green or purple). A small, lightweight remote control gives you access to all the functions.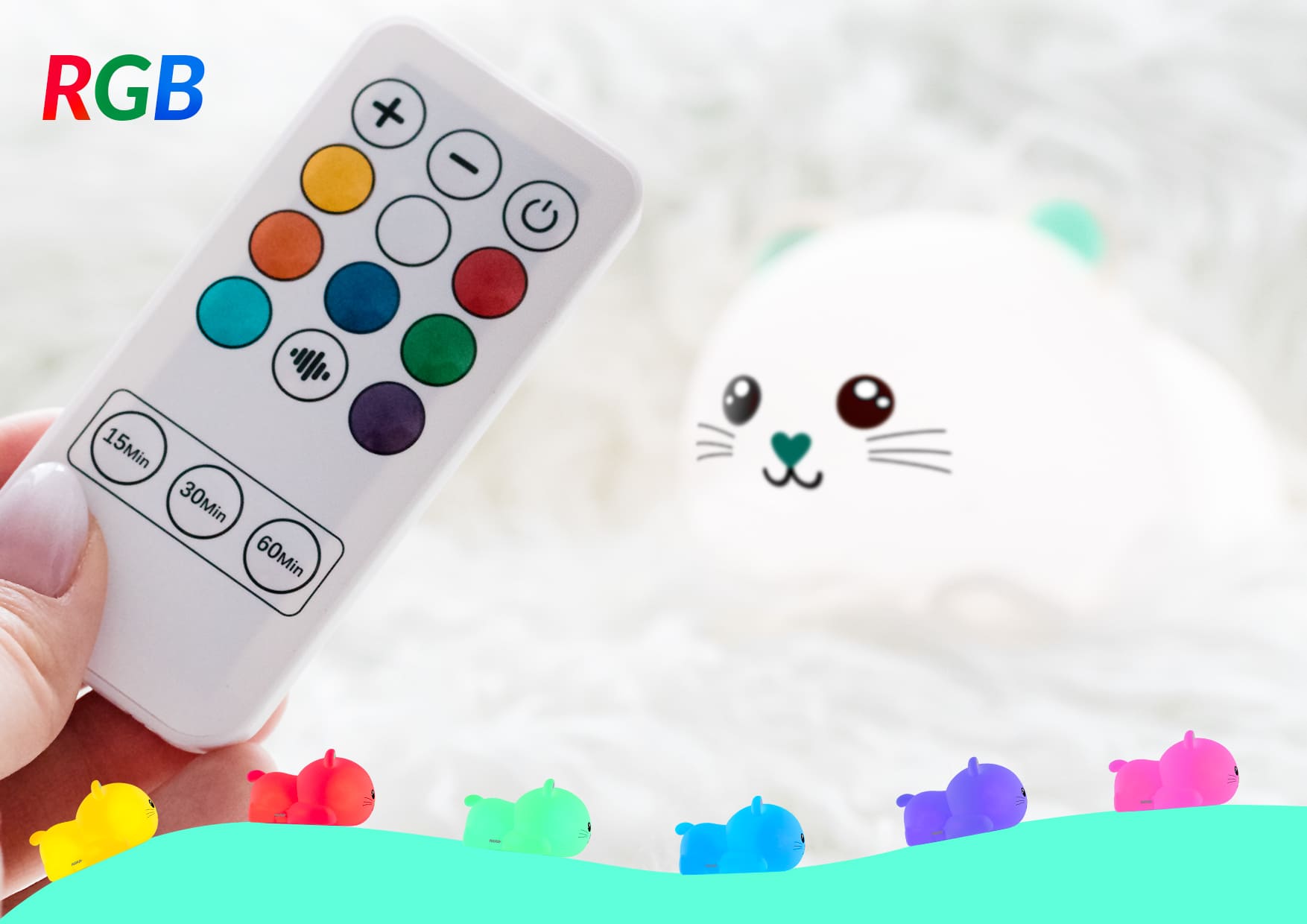 Timer
You'll be happy to know that our glowing pet doesn't mind playing at night! The light has a timer so you can control the amount of activity. Use the remote control to set the standby time to 15, 30 or 60 minutes.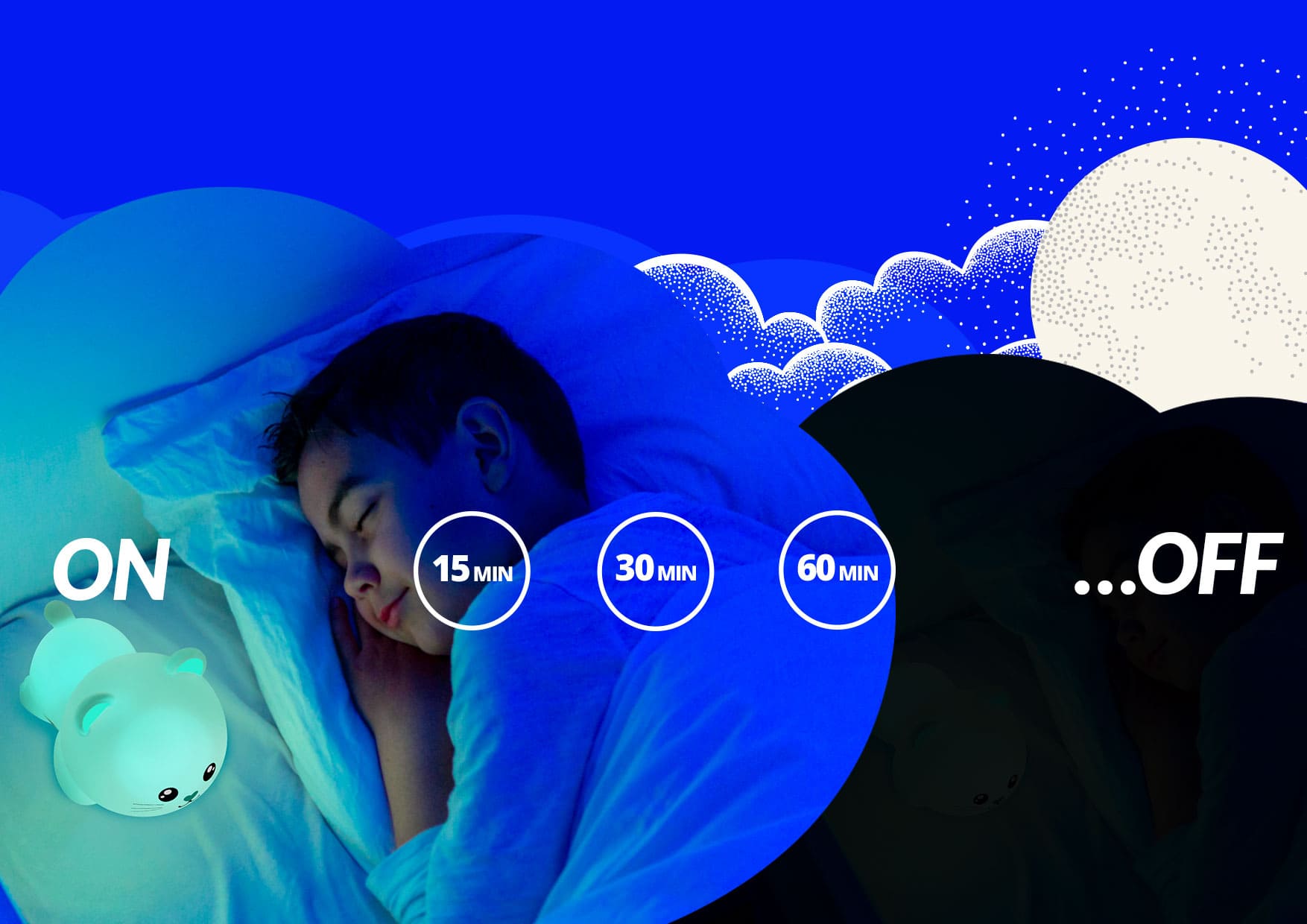 A friend for children and parents
Neno Kitty is a lamp that will steal the heart of the whole family. It will not only make the little ones happy. It will also help the parents to look after their children at night.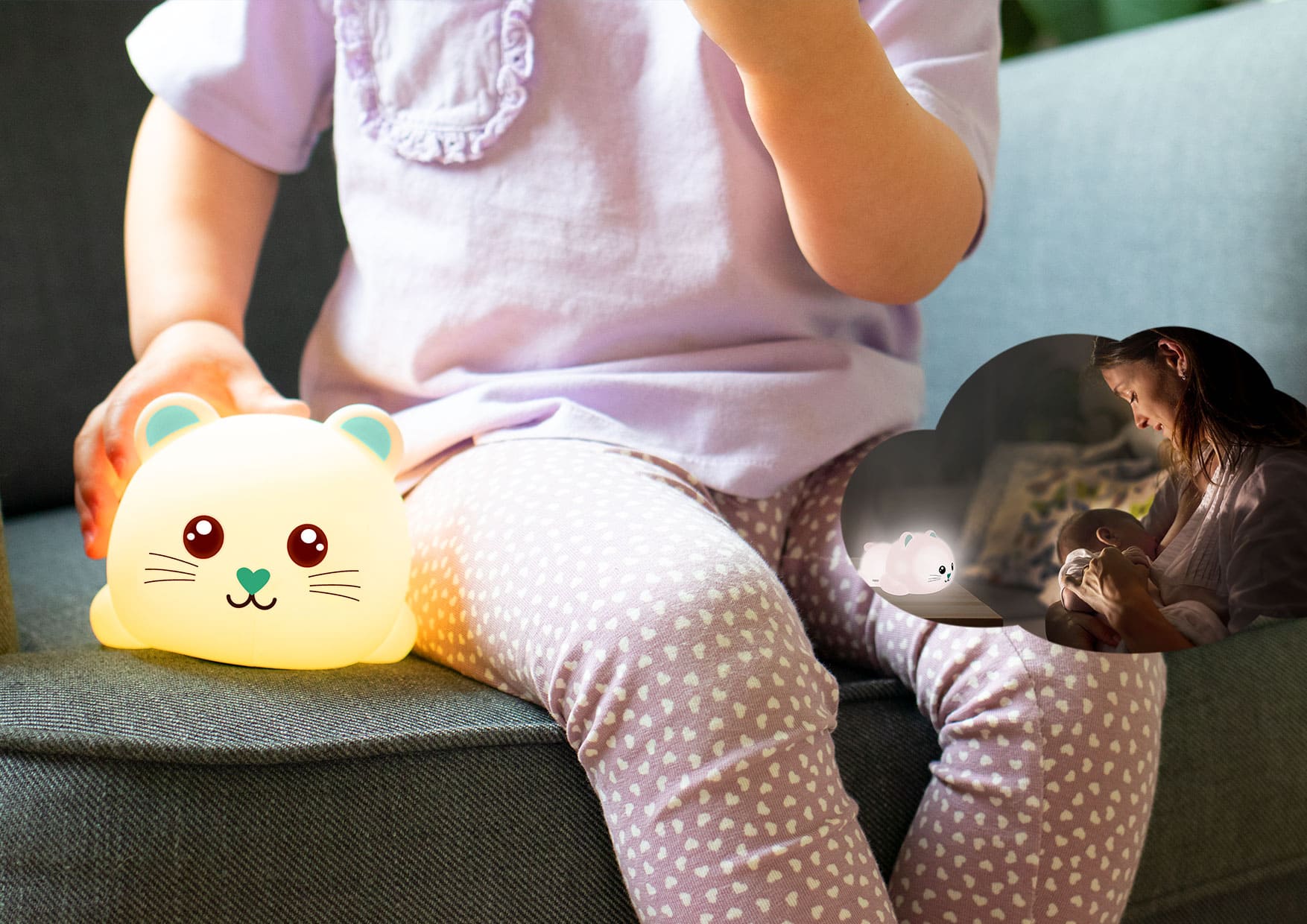 Makes sounds
Neno Kitty may not be a standard member of the cat family, but like his cousins, he does make sounds – and not just any sounds! Every time you change the colour of the light, you'll hear an adorable 'meow'!