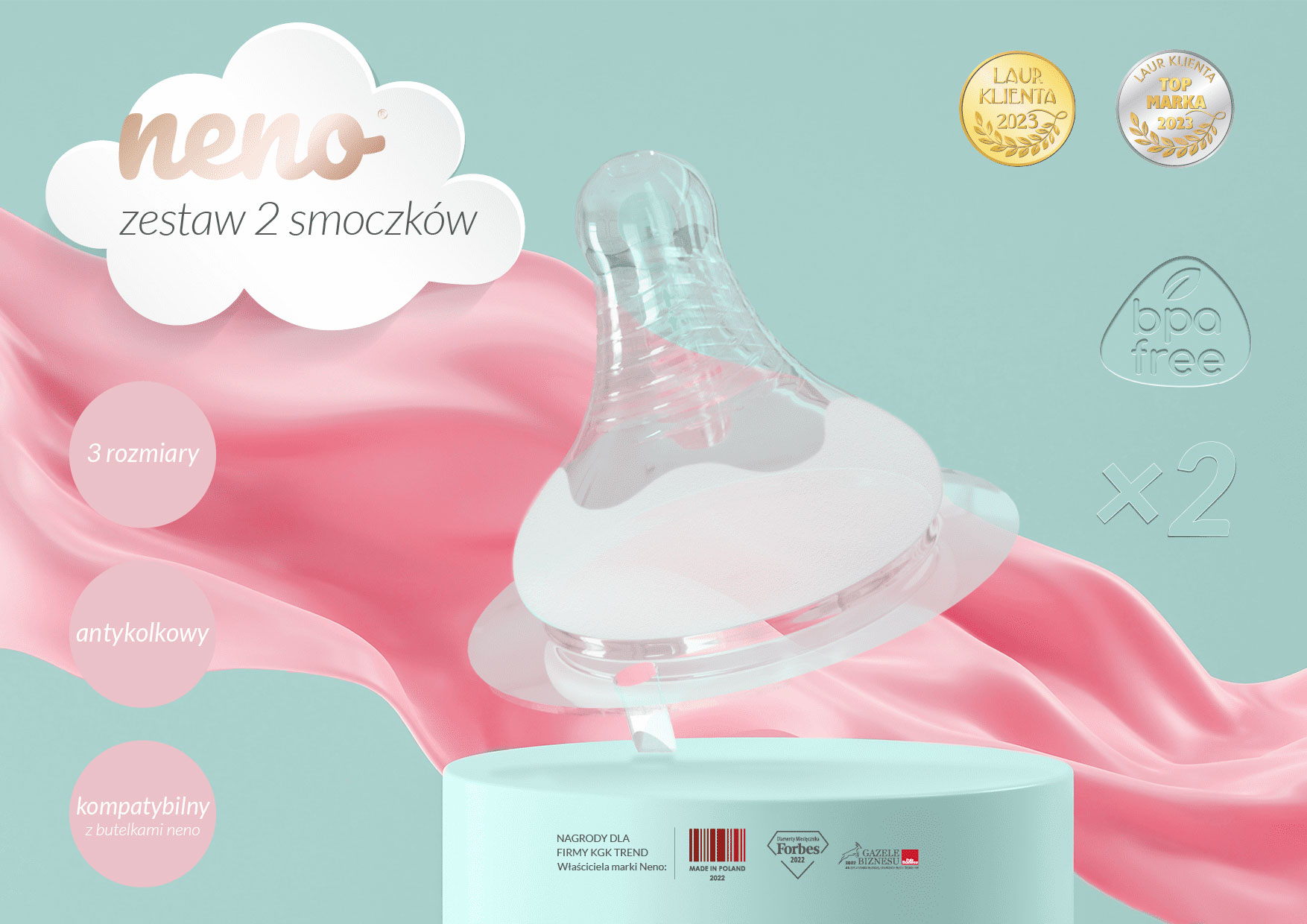 Comfortable feeding for your baby
The perfect teat for feeding from the very first days of life. It makes bottle feeding easier, but doesn't discourage your baby from breastfeeding. The teat fits all bottles included with Neno as the Neno Bottle 150 ml, Neno Bottle 240 ml, and Neno Bottle 300 ml.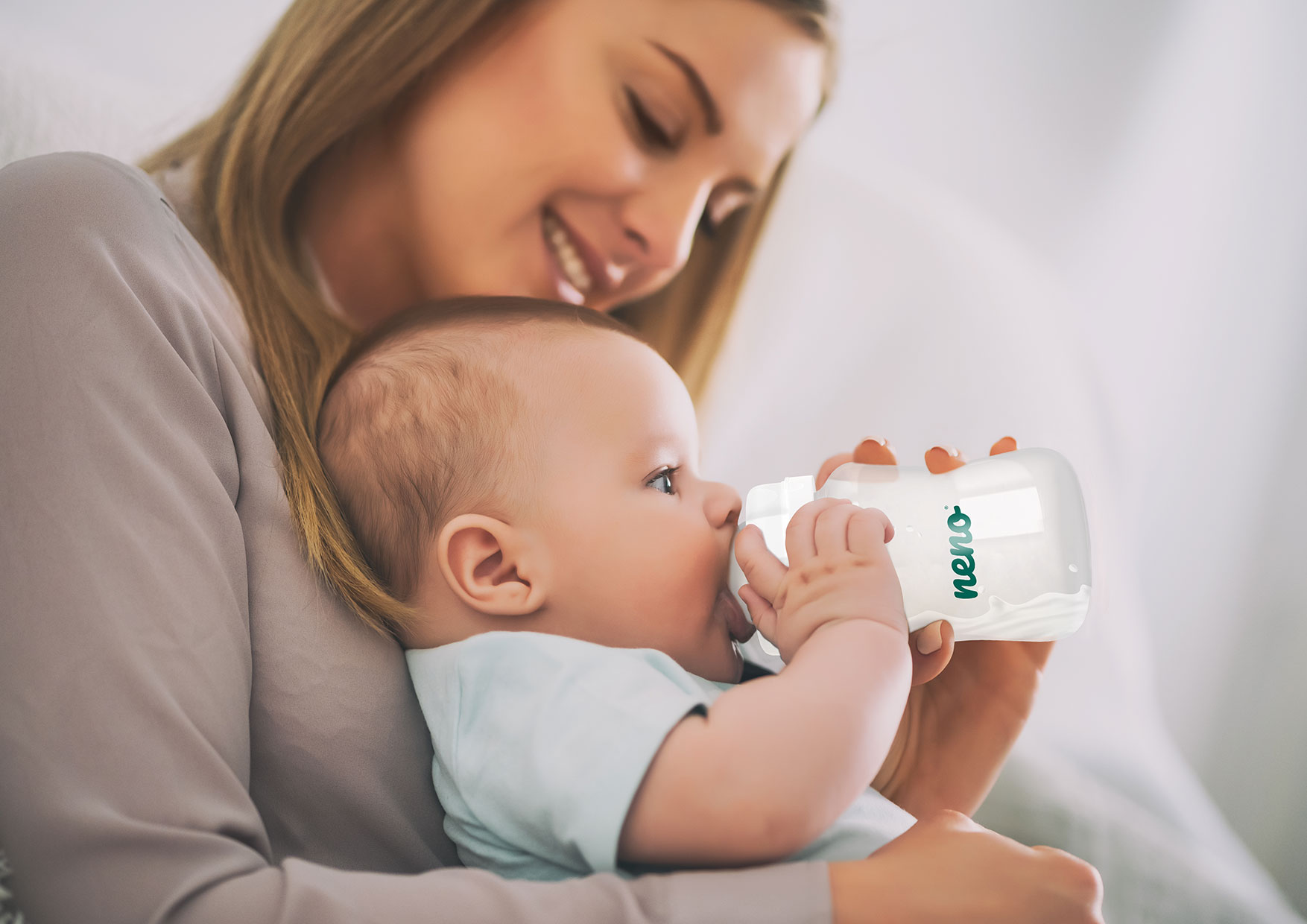 Soft and flexible tip
Made from soft, flexible silicone that does not interfere with a baby's sucking reflex. Specially shaped design helps prevent the teat from collapsing..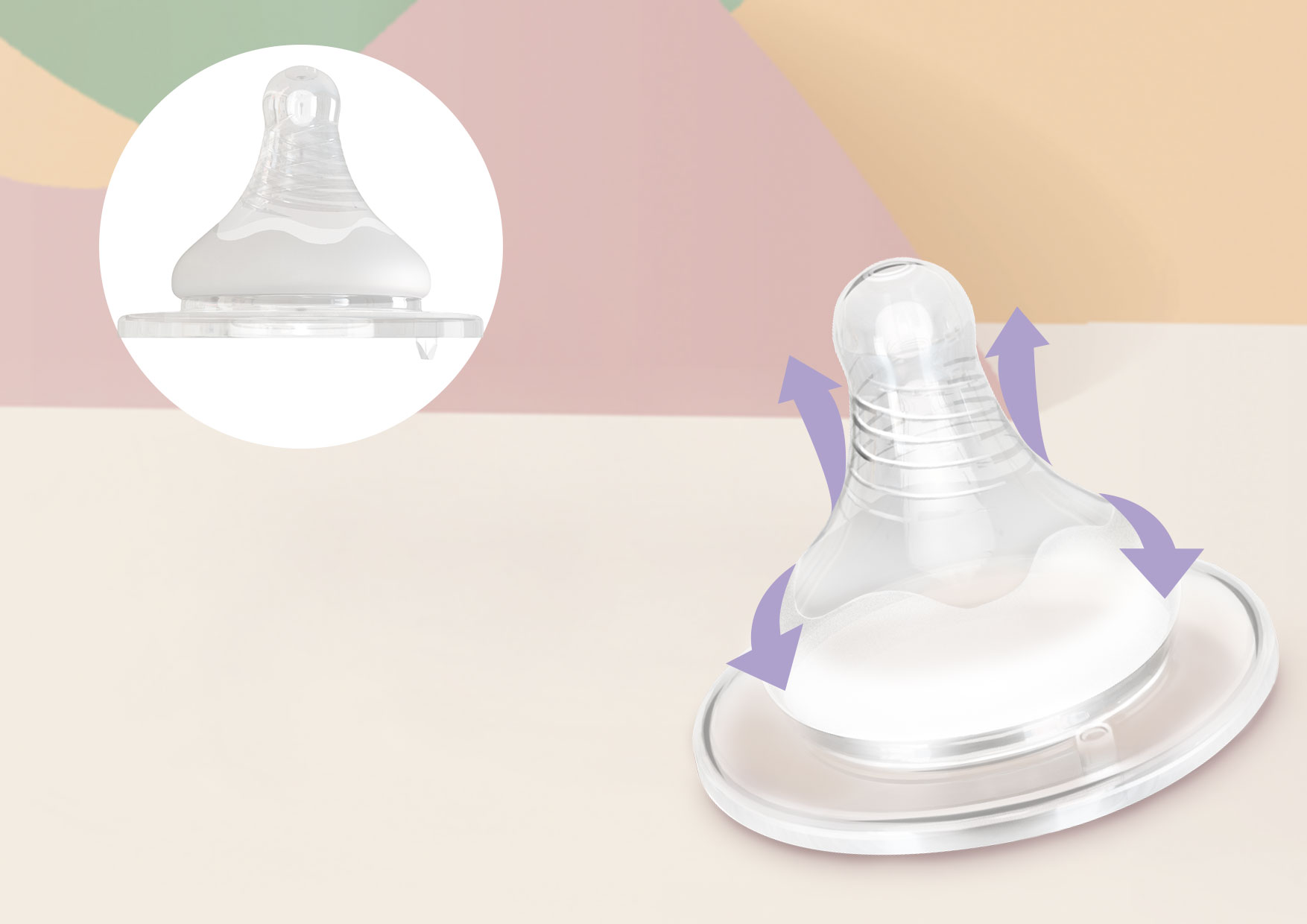 Vent valvea
The anti-colic valve allows excess air to escape, preventing it from entering the food. This reduces the risk of colic.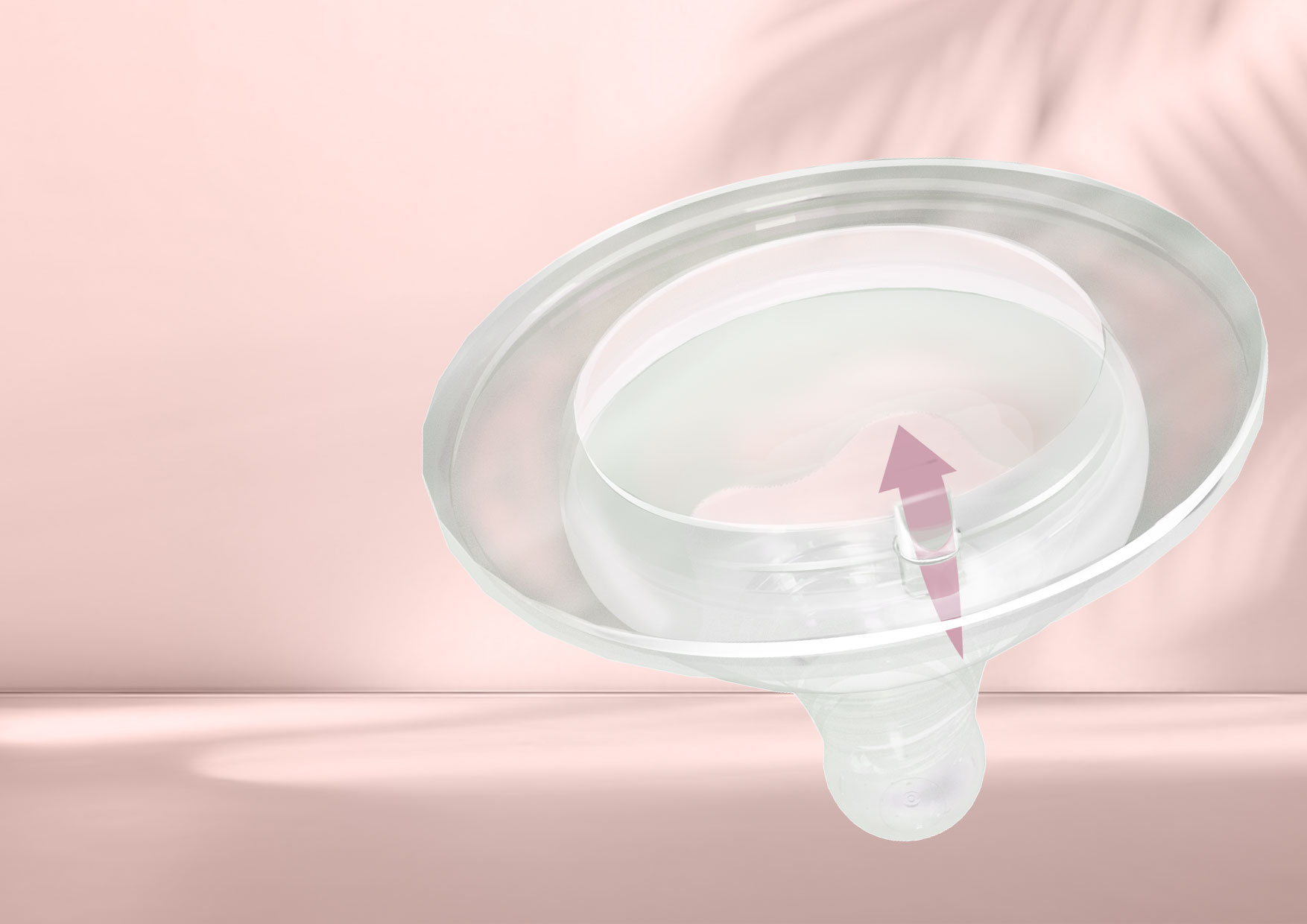 In every size
Neno bottle teats are available in three sizes: S, M and L. Choose the right one for your baby's age and benefit from the two anti-colic teats included.