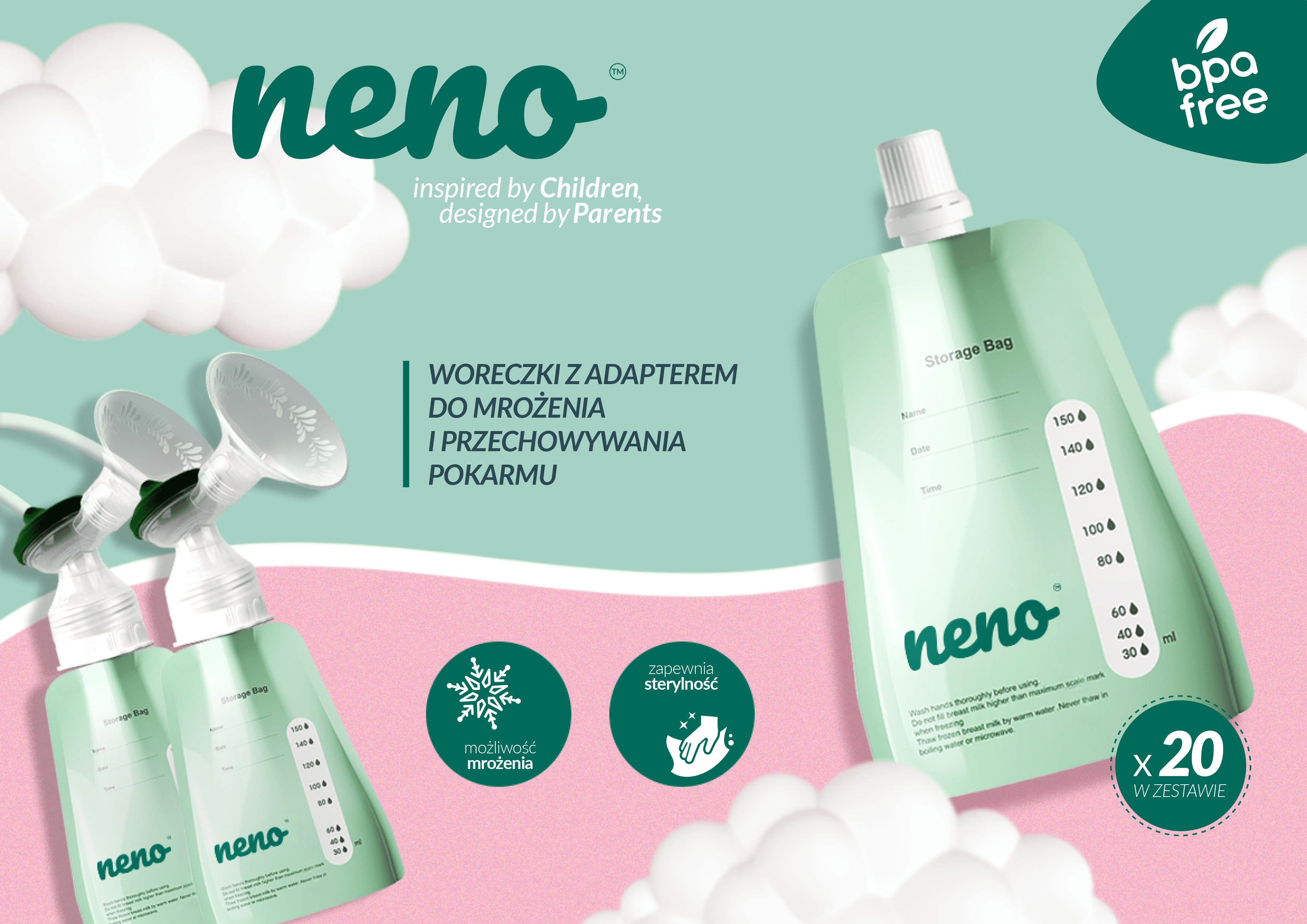 Taking a breather and time spend with your baby are at the premium. Do not waste your time for activities which can be replaced by our products created especially for you. Neno's mission is to support you by our products in the most beautiful and also the most difficult time in your life. Our breast pumps, breast milk storage bags, aspirators, compressor nebulizers, baby monitors, thermo-table sets, electric toothbrushes, and all other Neno products were created to make parents' and kids' everyday life more pleasant.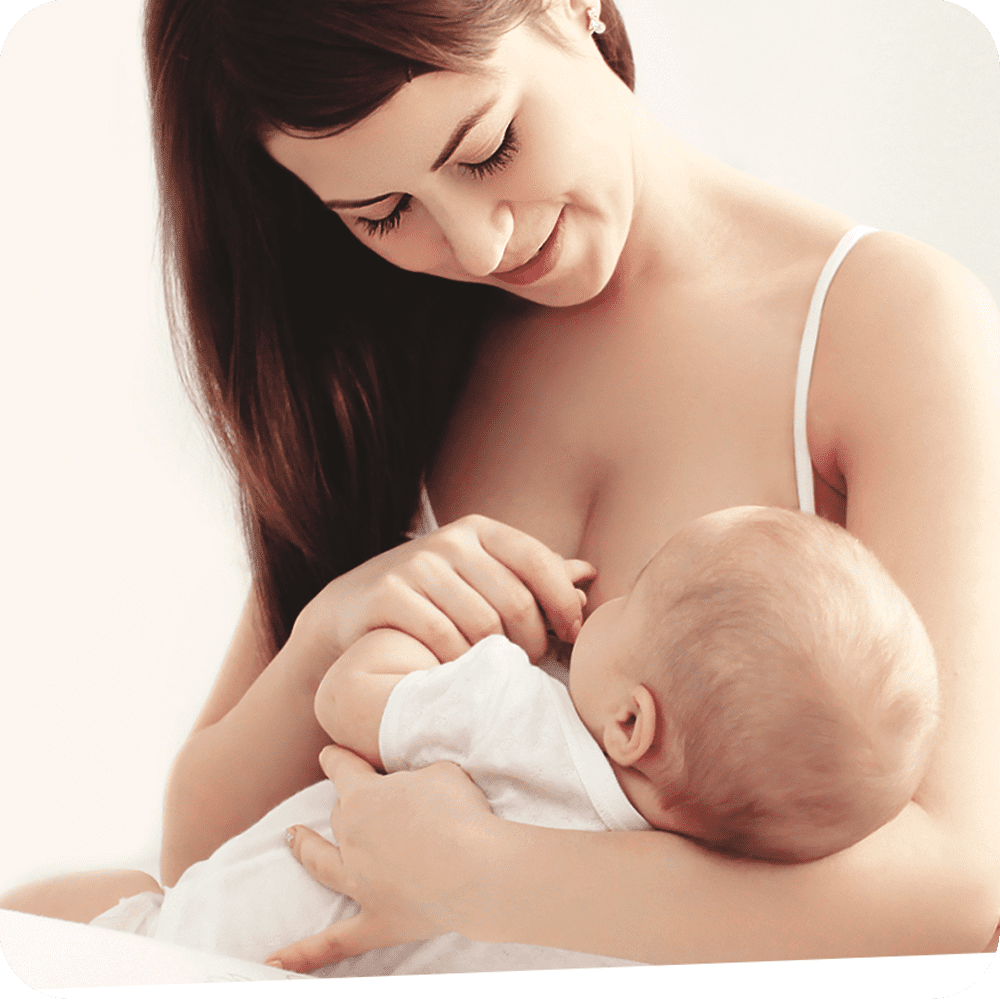 Expressing the milk
directly to the storage bag.
It is easier than you thought! Convenient connector, compatible with all our breast pumps let you quickly and hygienically express the milk directly to storage bag. Sanitizing and decanting are over. Twist off technology guarantees sterility and simplifies the whole process of storage the milk for your baby.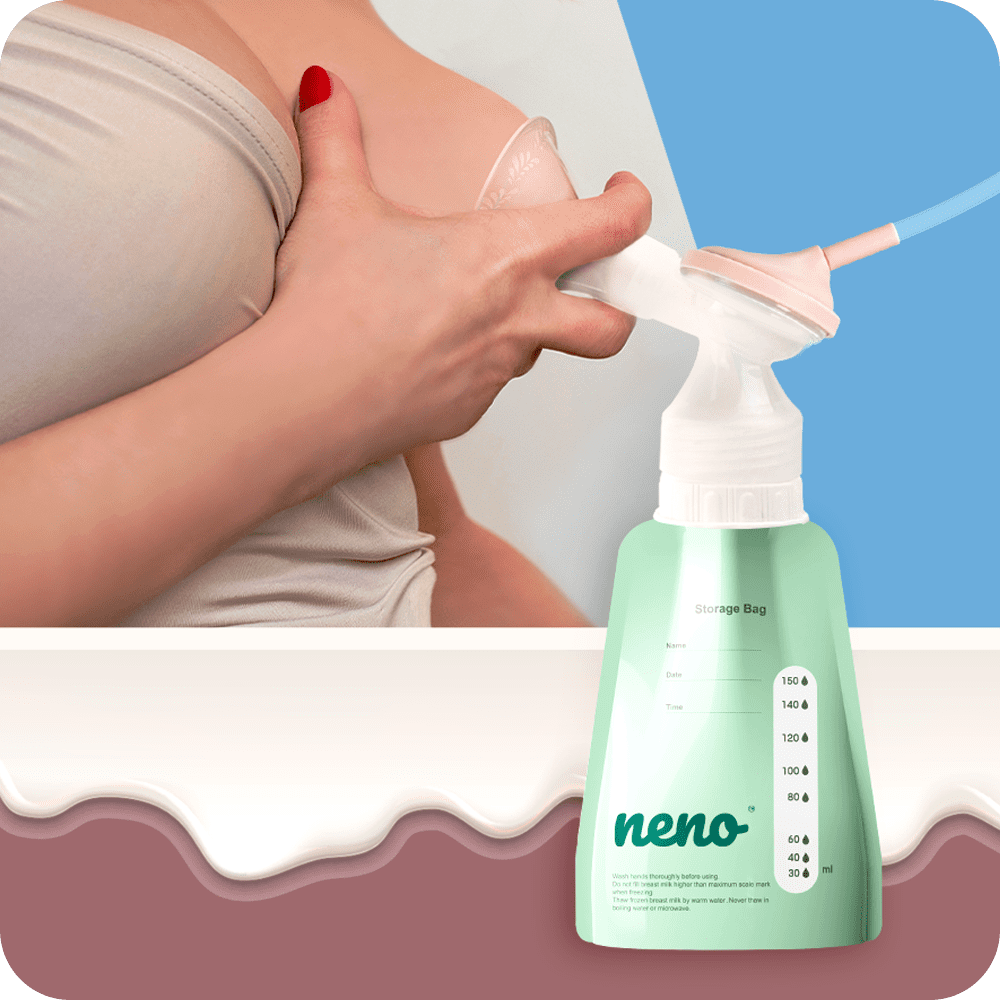 Compatible with all neno breast pumps.
Thanks to connector, which is a part of the set, you can easily express the milk directly to the storage bag. Each Neno breast pump is compatible with the adapter – the only thing you have to do before start expressing the milk is connecting the breast pump, the adapter and the storage bag.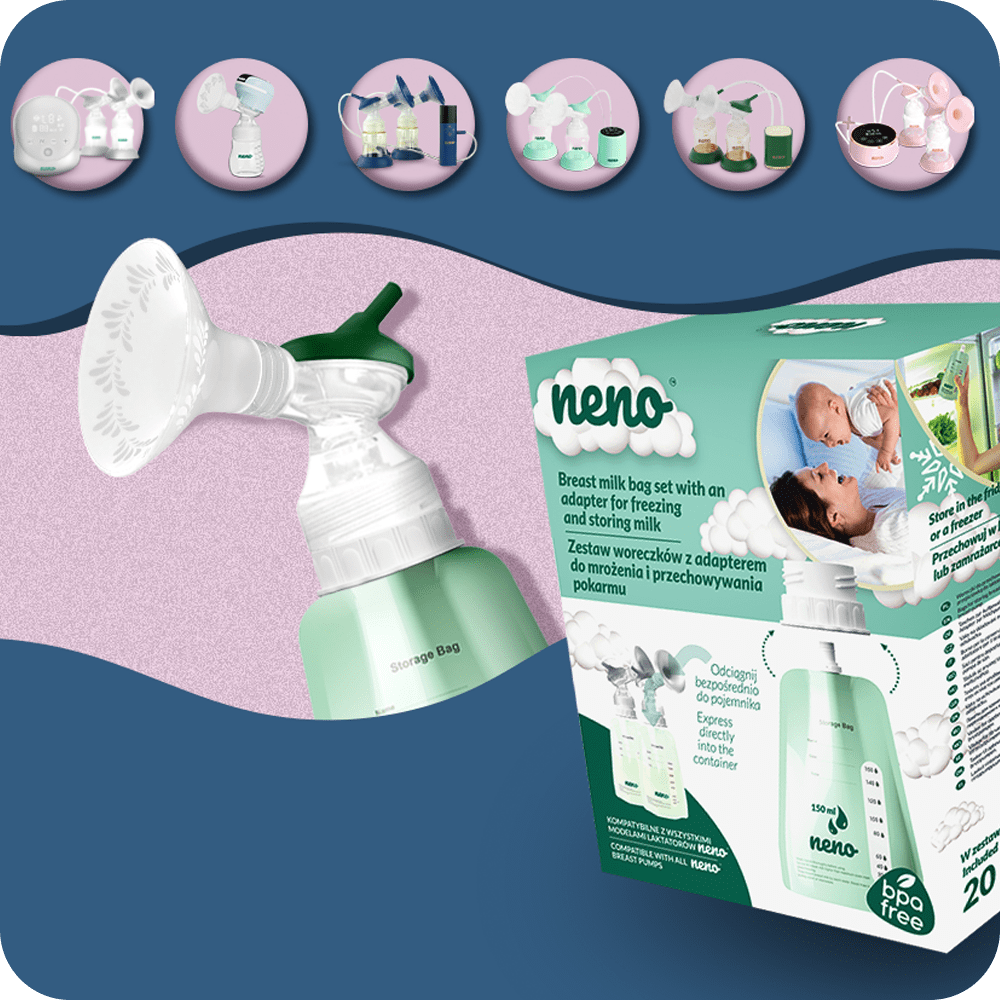 You can storage the milk in your freezer up to 6 months in the temperature between -20°C and -18°C. Remember not to refreeze the milk and not to fill the storage bag more than recommended level because the bags are getting bigger during the freezing process.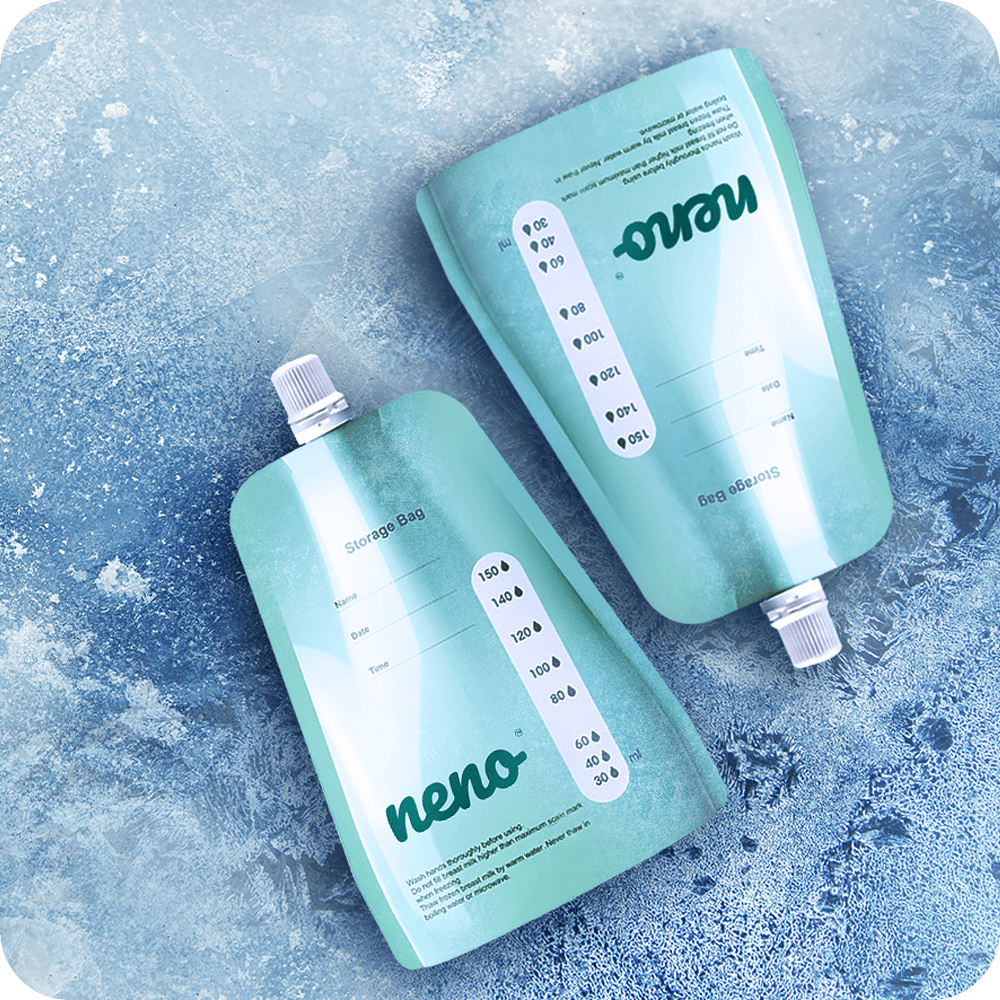 Neno storage bag is ideal for keeping the milk in your fridge. There is a special place to note the name, the date and the time of expressing the milk. Besides, the prepared scale enable you to measure the quantity of milk.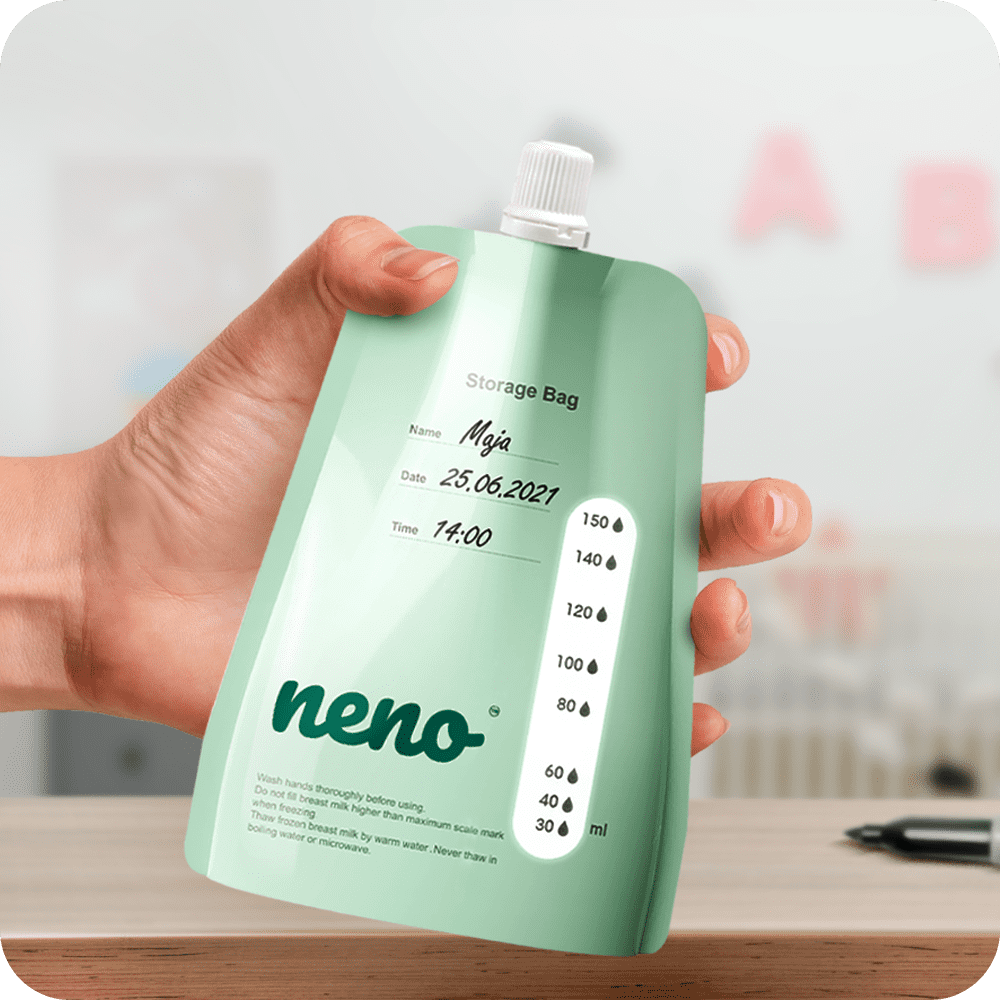 Neno is the most often recommended brand by mothers, midwifes and lactation consultants. Our products are created for young parents to simplify their everyday life and to help them with seizing the day. Breast milk storage bags are ideal during stay at the hospital, where patients are sharing the kitchen infrastructure.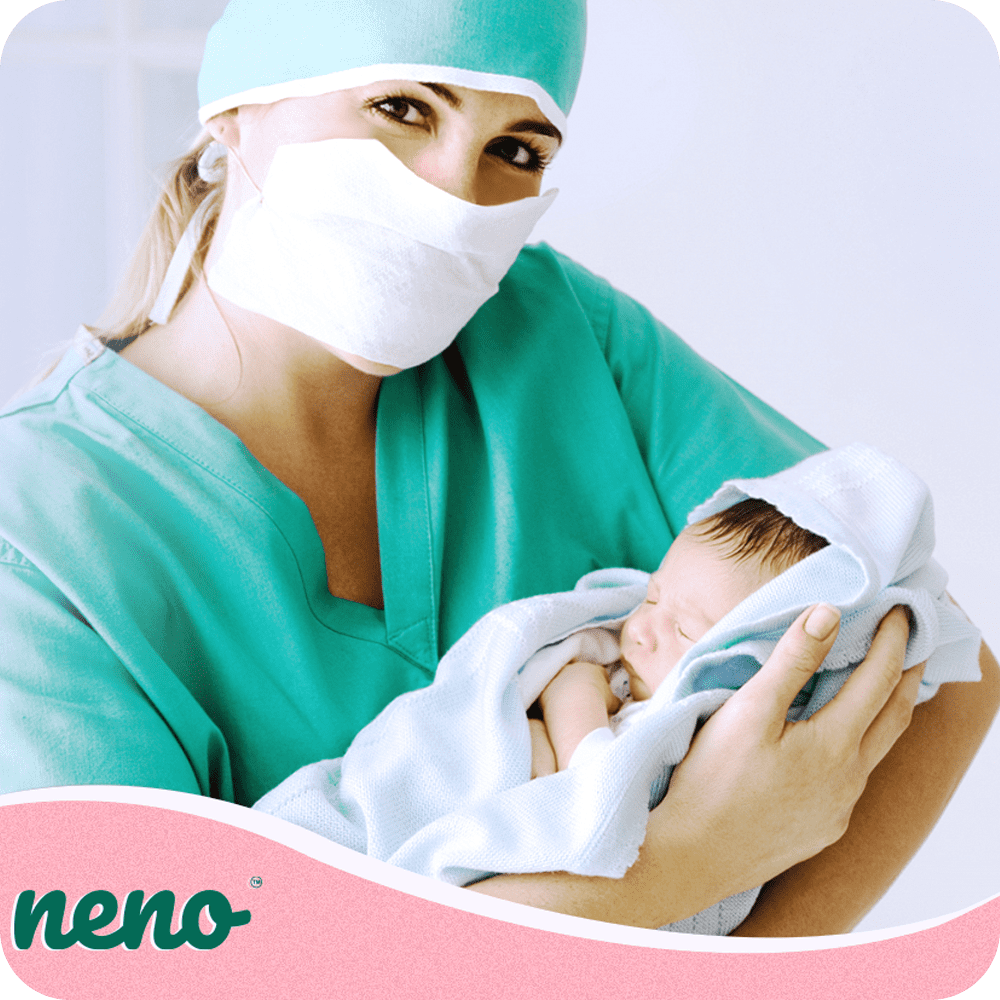 Functional screw cup let you close the bag quickly and hermetically and open it efficiently to feed the baby when necessary. In contrast to zip bags, convenient crew cup guarantees the highest hygiene level and protect the milk from the infiltration of smells.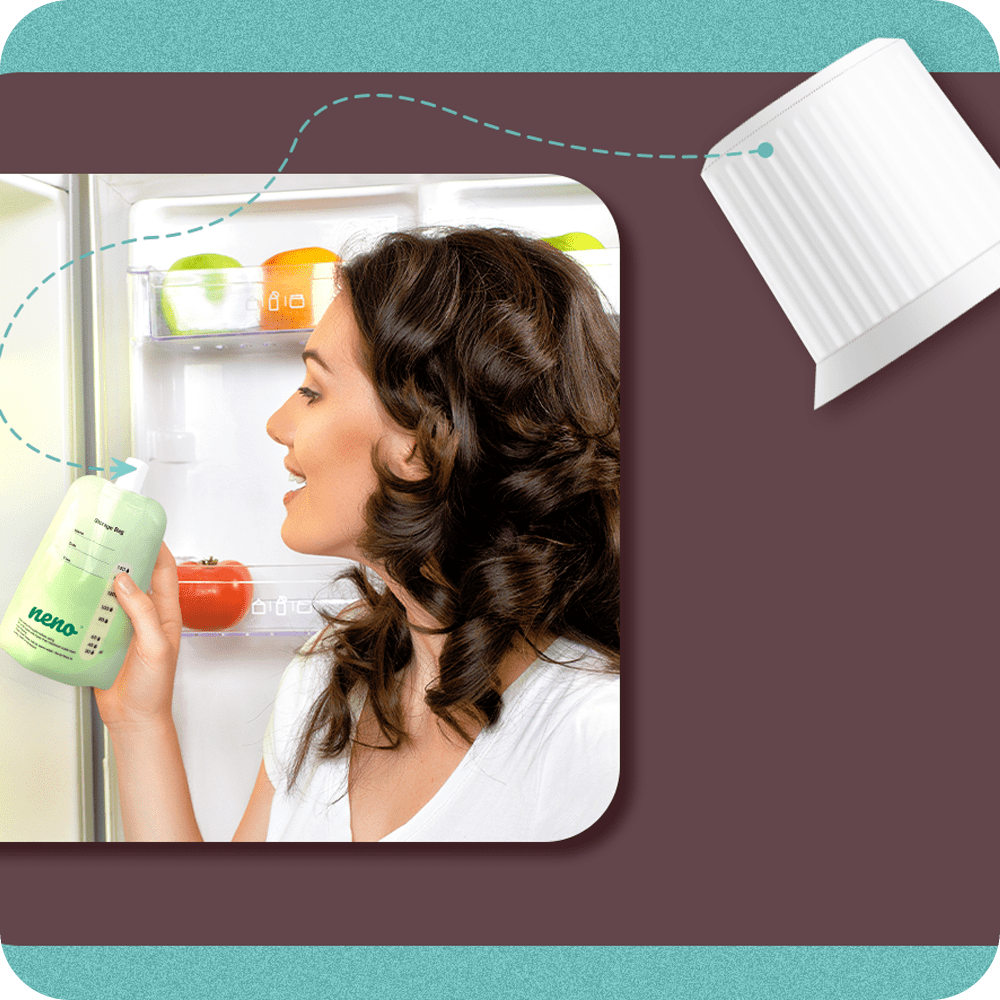 Safety
Neno breast milk storage bags were made from high quality material without BPA in order to protect the mums and their children. The material is both durable and sensitive, fully safe for the milk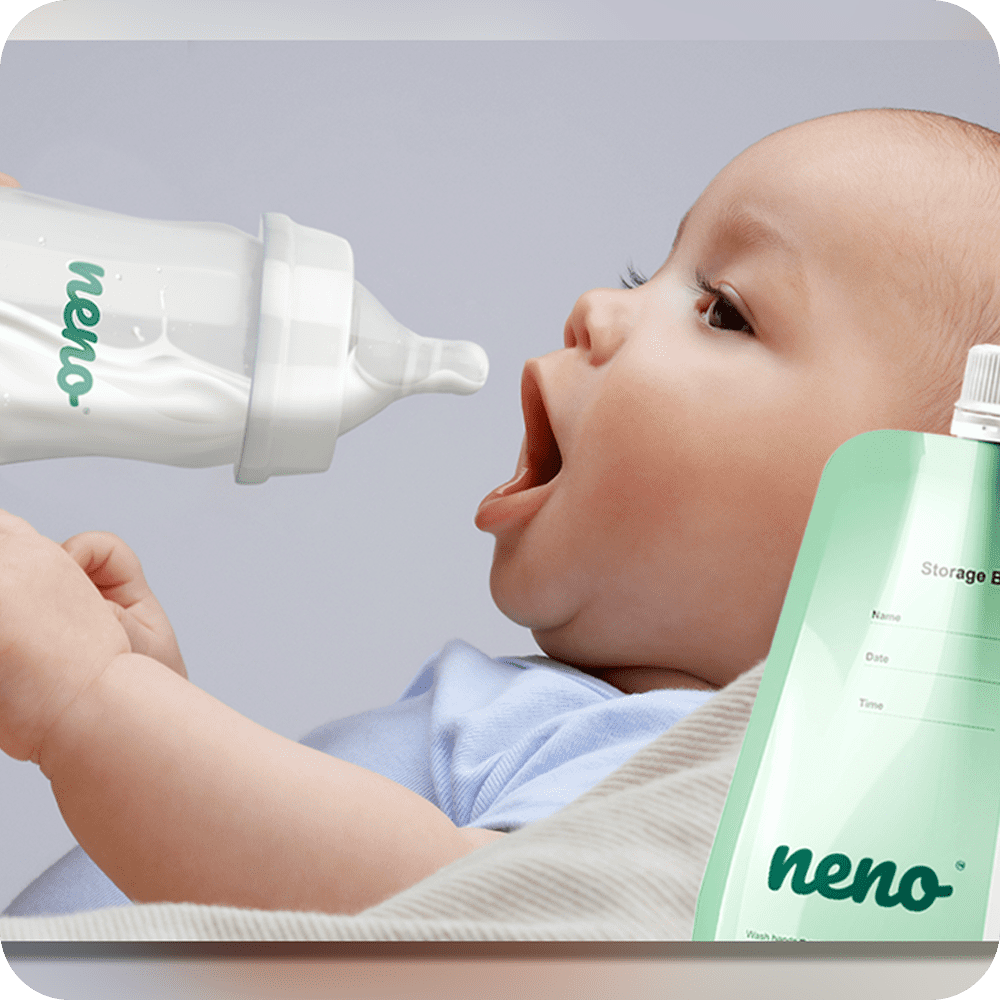 Our breast milk storage bags are ideal for defrreezing. Just put them into the bottle heater and set the defreezing program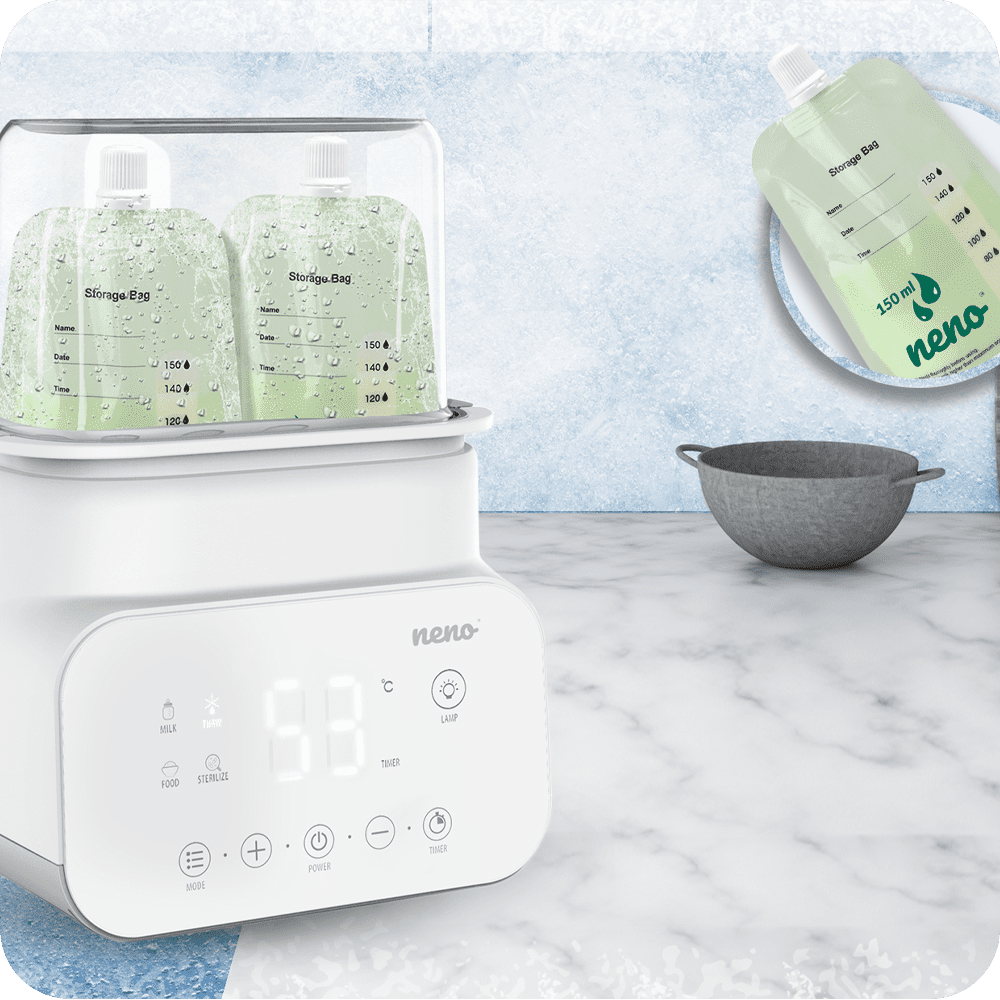 In our set you will find 20 breast milk storage bags with screw cups and the adapter to express the milk from your breast directly to the bag. Instruction manual is included.