Umeal companion
Mantello is a perfect choice of protection for every meal. This bib prevents your baby's clothes from getting dirty when they eat. It also has a big pocket that prevents any bits of food from sliding off onto the floor.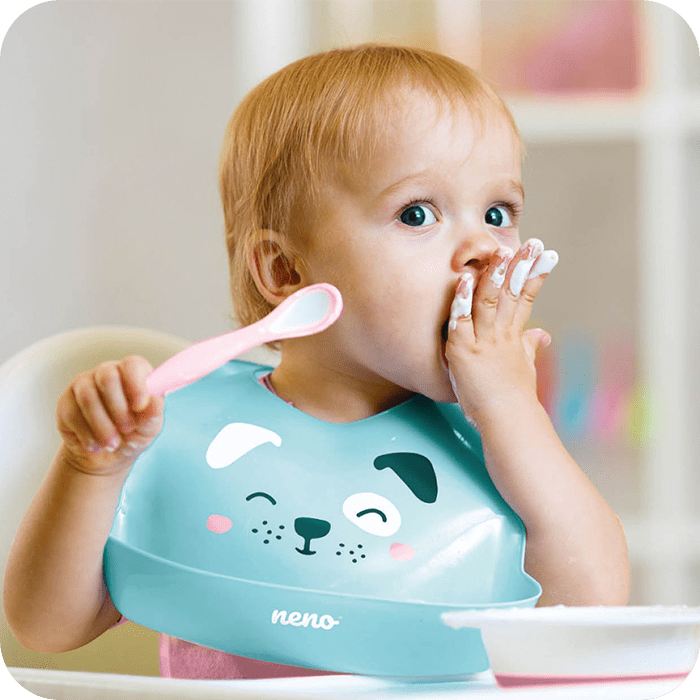 Safe
Neno Mantello is made out of BPA-free,  odorless and completely waterproof silicone.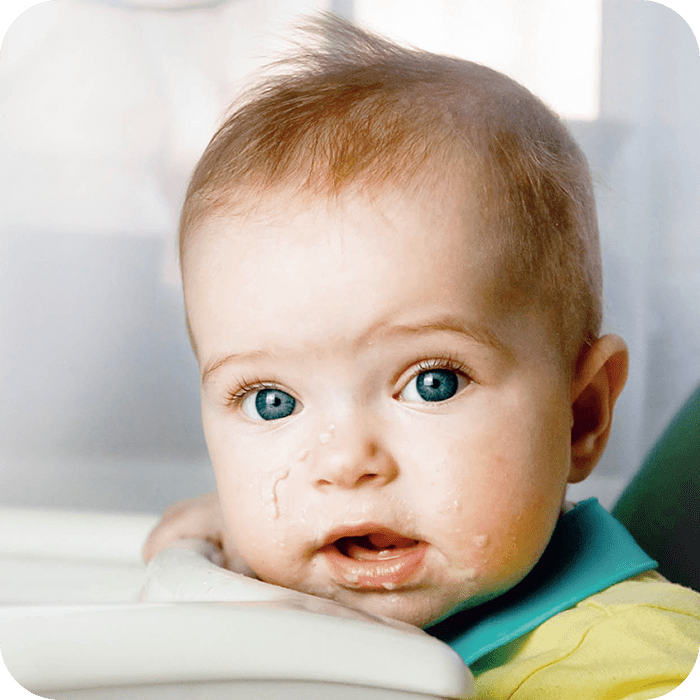 Easy to clean
The product is veryeasy to keep clean – it just needs to be washed with warm, soapy water. Additionally, the bib is resistant to high temperatures  and can be washed in a dishwasher.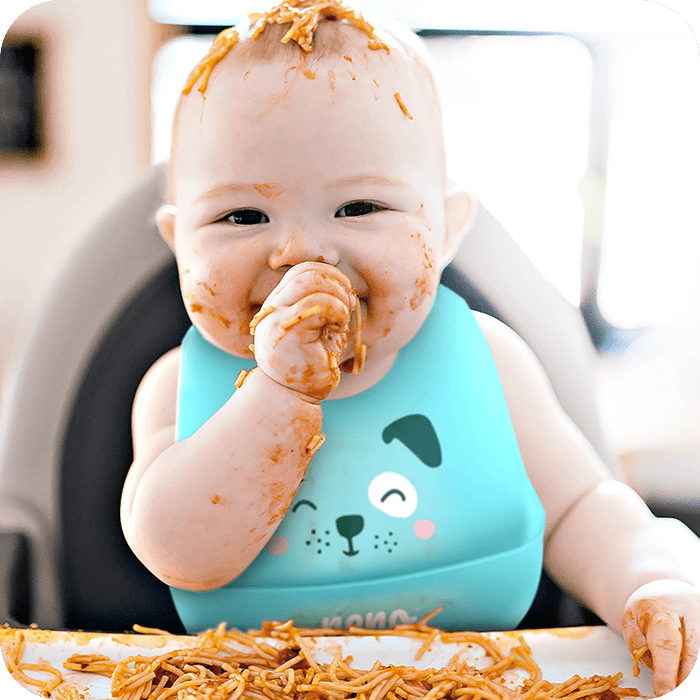 One size fits all
Our bib has an adjustable clasp and can be fit to your child's neck. The product is made out of soft, pleasant to the touch silicone that will not damage your baby's delicate skin.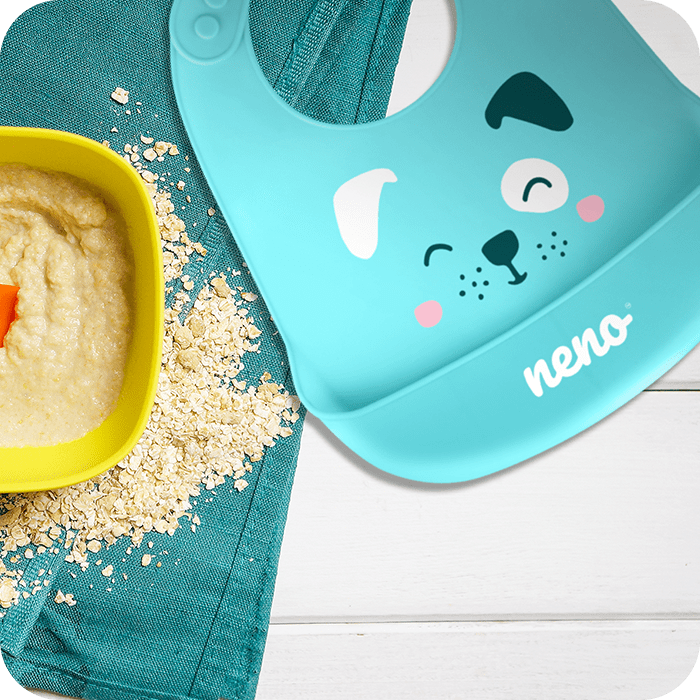 Perfect for a trip
Mantello is a perfect choice if you are travelling with your child. Feeding a baby outdoors can be difficult, but the
Neno silicone bib will let your little one eat their food without risking getting their clothes dirty.