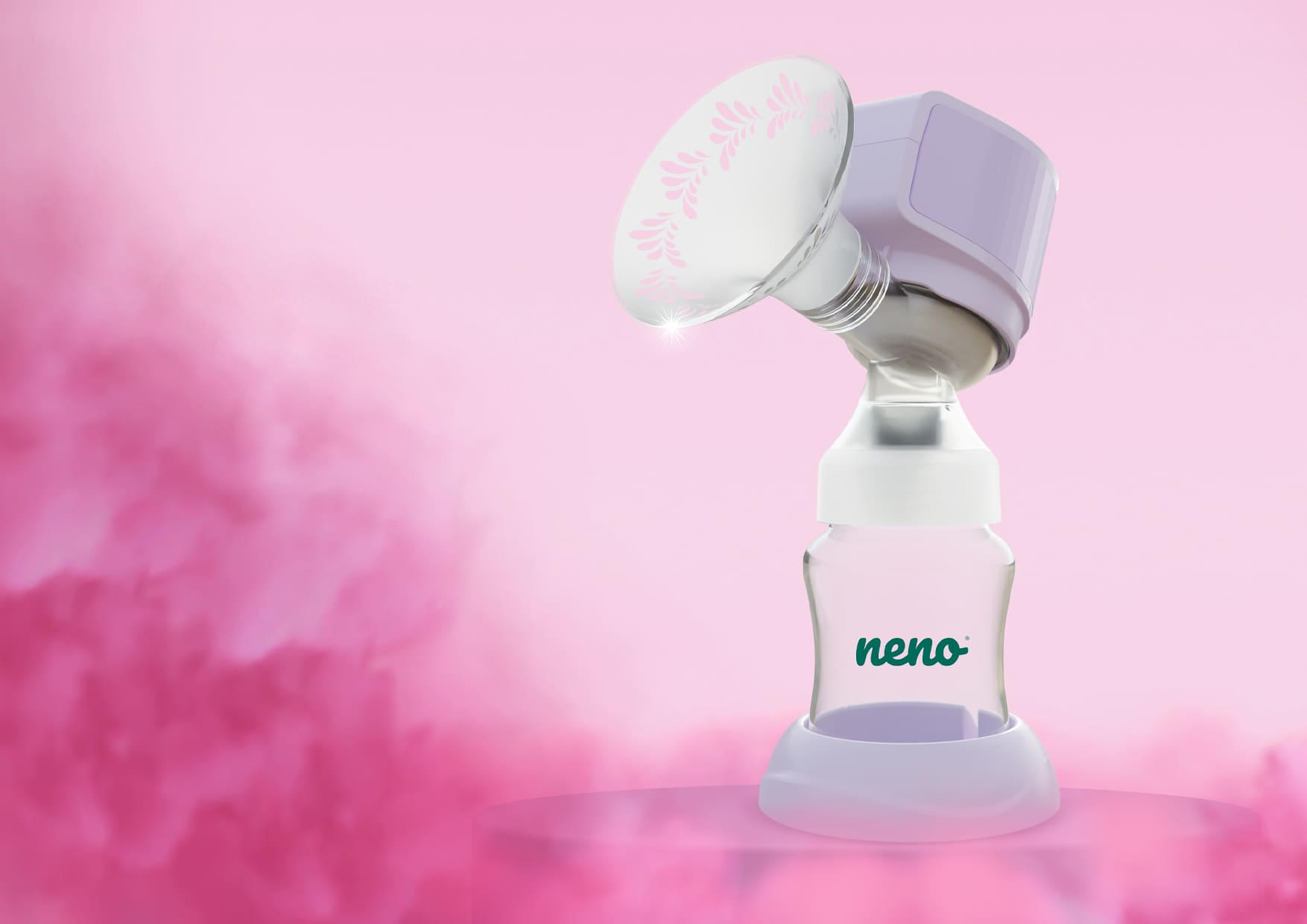 Neno Presto
Three-phase cordless breast pump.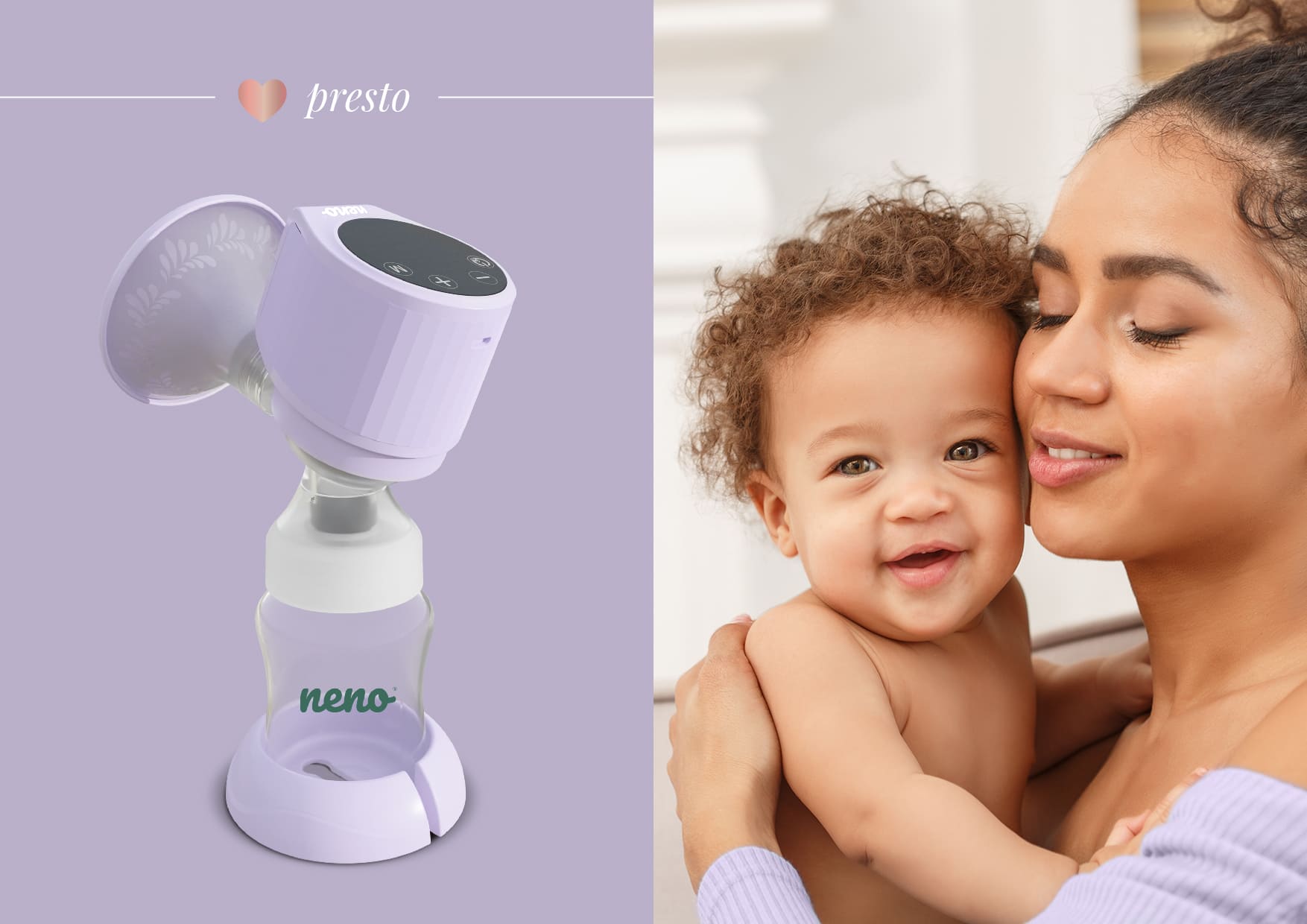 Dear Mom!
Every moment of rest or time spent with your child is precious. Allow us to help you save you as much time as possible with our devices. Neno's mission is to make sure that every mother feels supported by our products during this most beautiful, but also most difficult time. That's why Neno's electric breast pumps, teats, nebulisers, baby monitors, thermal cups and toothbrushes help make everyday life easier and more comfortable for both parents and babies.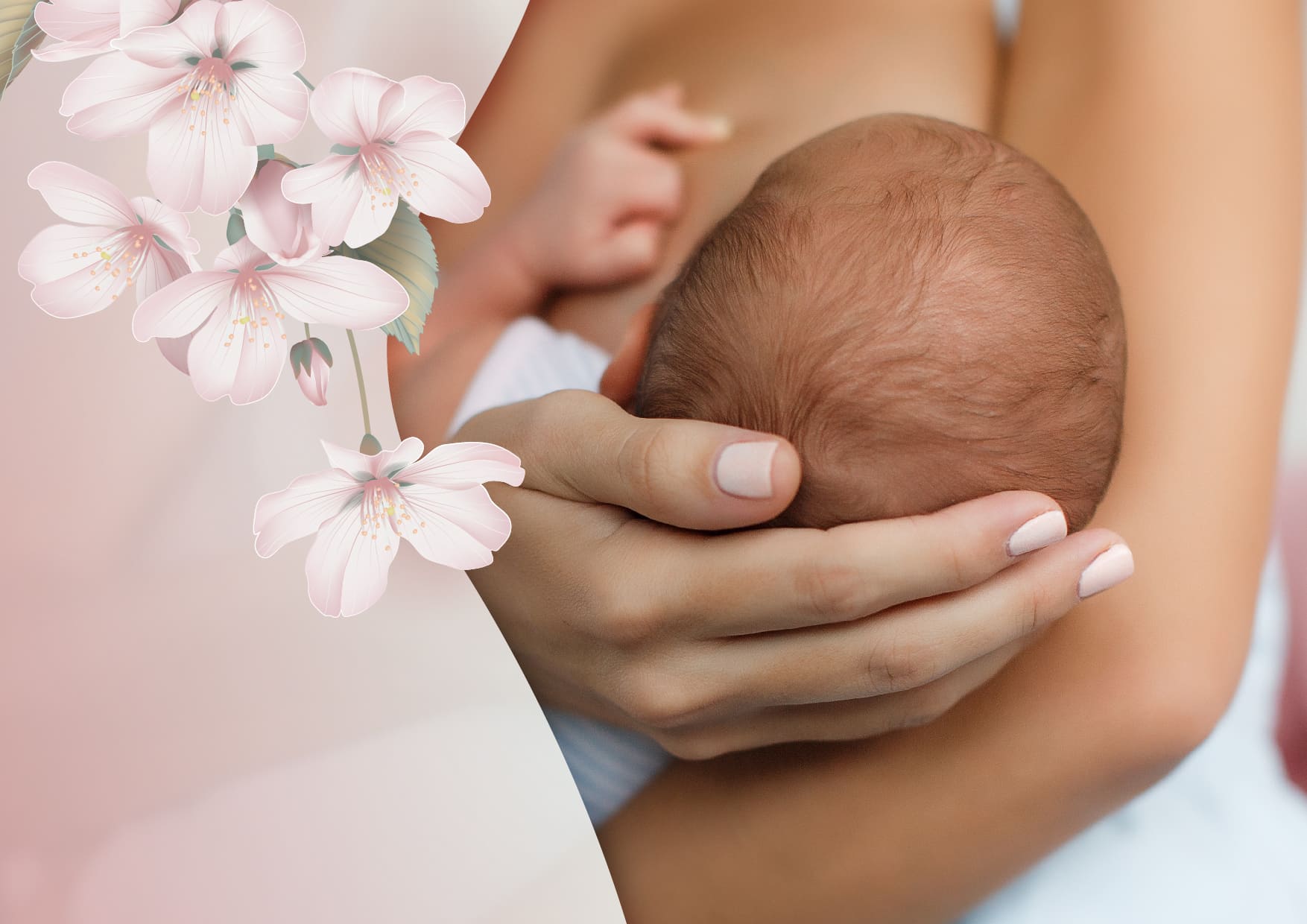 Extra stimulation in 3rd phase
Innovative 3rd phase in Neno's breast pumps stimulates a woman's breasts and increases the amount of produced milk. It helps young mums in lactation stagnation and excess of breast milk. That is why it's a daily support in breastfeeding for the most demanding women.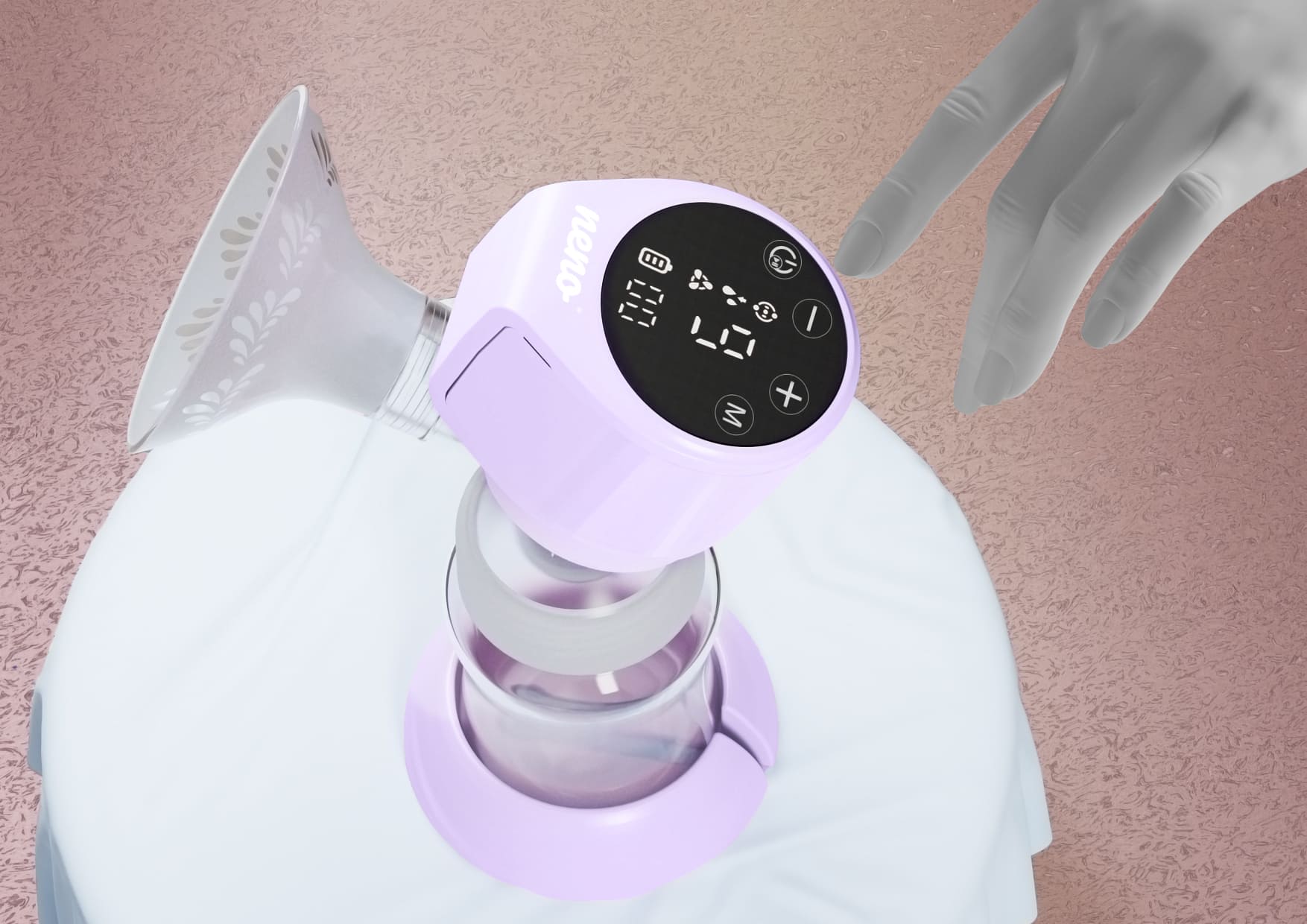 Touch panel
The elegant, matte touch panel is easy to use. You can adjust its operation to suit your personal needs at the touch of a button. Once you have changed the mode or pump power, the Neno Presto remembers your settings and uses them the next time you use it.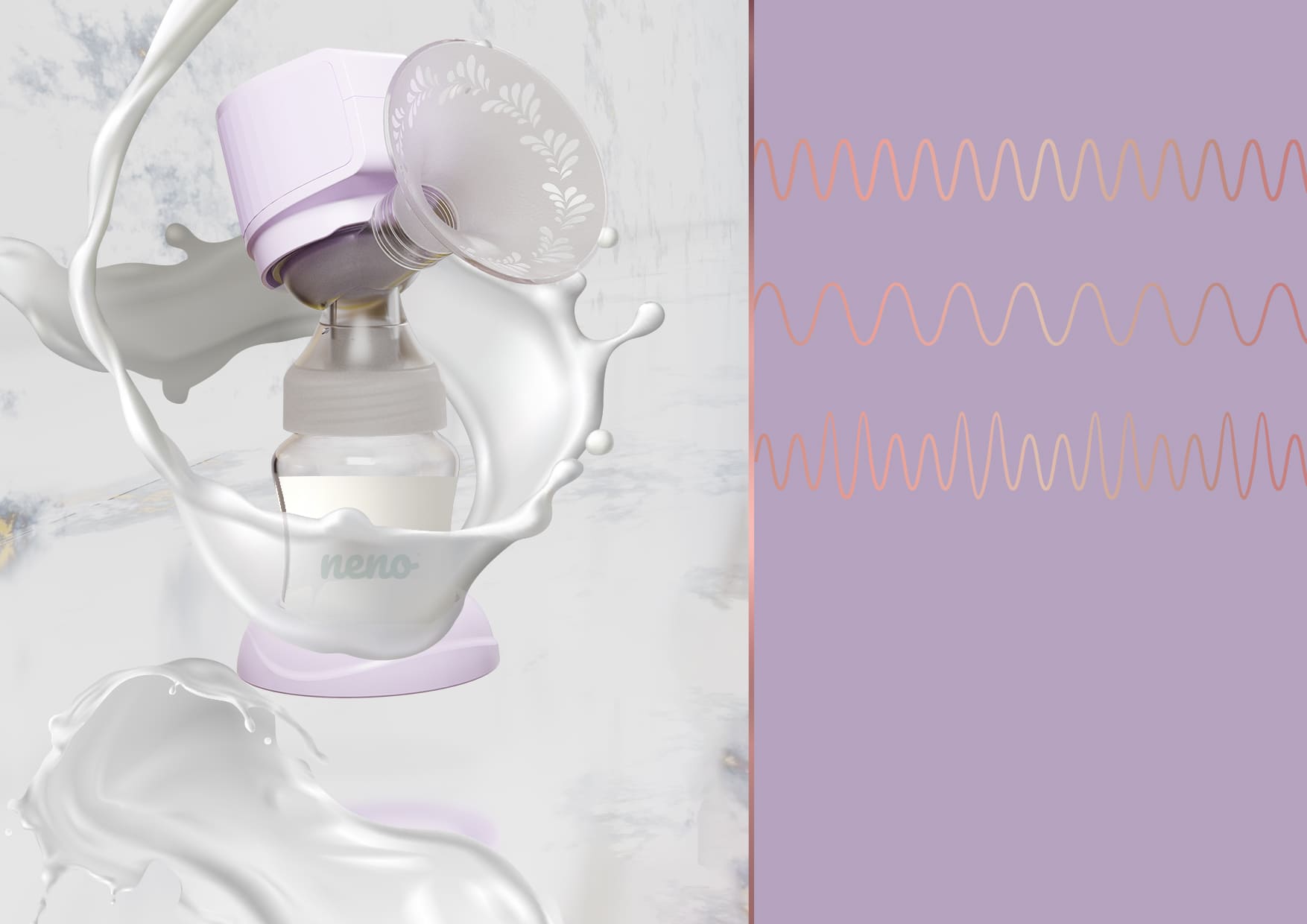 3 phases
I Phase – initial stimulation
The breast pump starts working, using shallow movements to stimulate the breast to increase milk production. Duration: 2 minutes
II Phase – deep extraction
Once the breast pump enters the second phase, the movements become deep and long enough to ensure effective milk expression. Duration: 28 minutes – until the breast pump automatically switches off
III Phase – mixed mode
During the innovative third phase, the breast pump replicates the baby's natural sucking reflex, allowing the breast to empty well and stimulating it to produce more milk.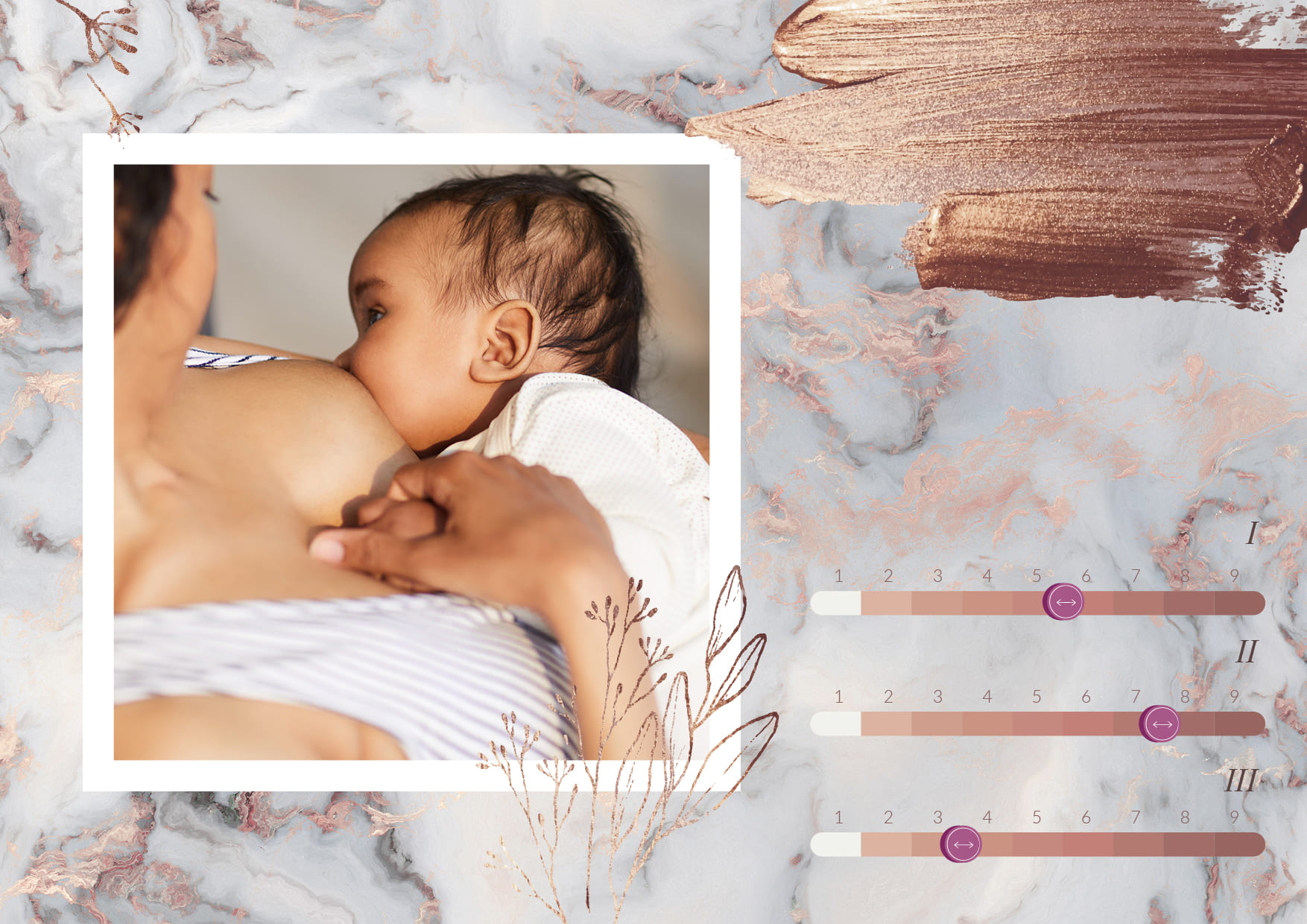 Costumize to your needs
The Neno breast pumps are characterised by the ability to personalise each pumping session by operating on a three-phase basis and by the ability to adjust the range of suction power. The wide range of options offers the possibility of long-term use at different stages of breastfeeding and the baby's development.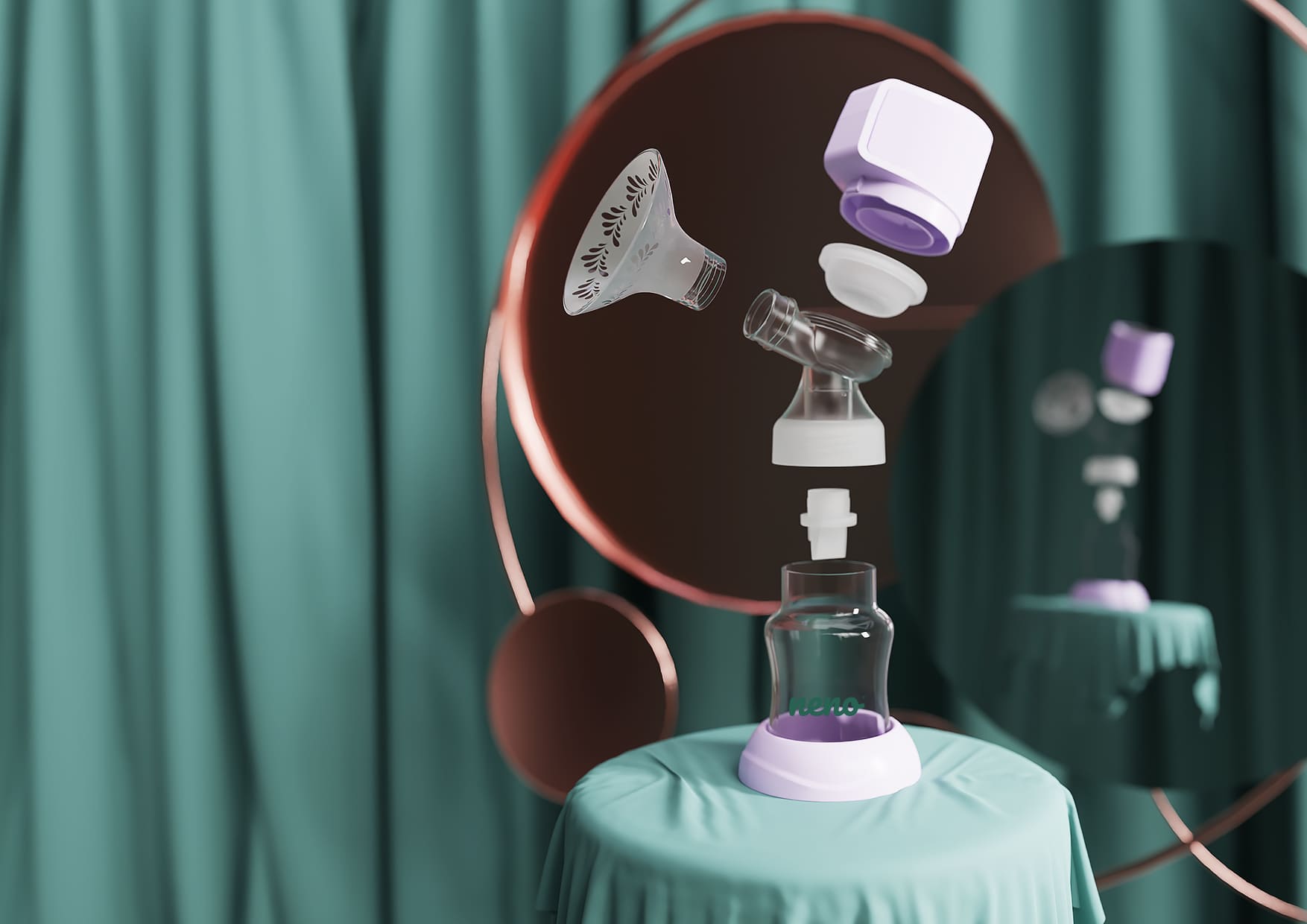 Closed system
Using the Neno Presto is not only safe but also hygienic. The membrane and valve that come as part of the set effectively prevent milk from entering the unit's motor. The membrane separates milk between the pump and the bottle, while the valve prevents milk from flowing back. This prevents bacteria from multiplying in undesirable places and protects the milk from contamination.
Twist off technology
Thanks to twist off technology you can use a cross connector with breast milk storage bag and express milk by using a breast pump. The breast pump connector provides a high level of hygiene without the risk of milk infection. Everything is fast and safe for your baby. It is comfortable for young and rushed moms.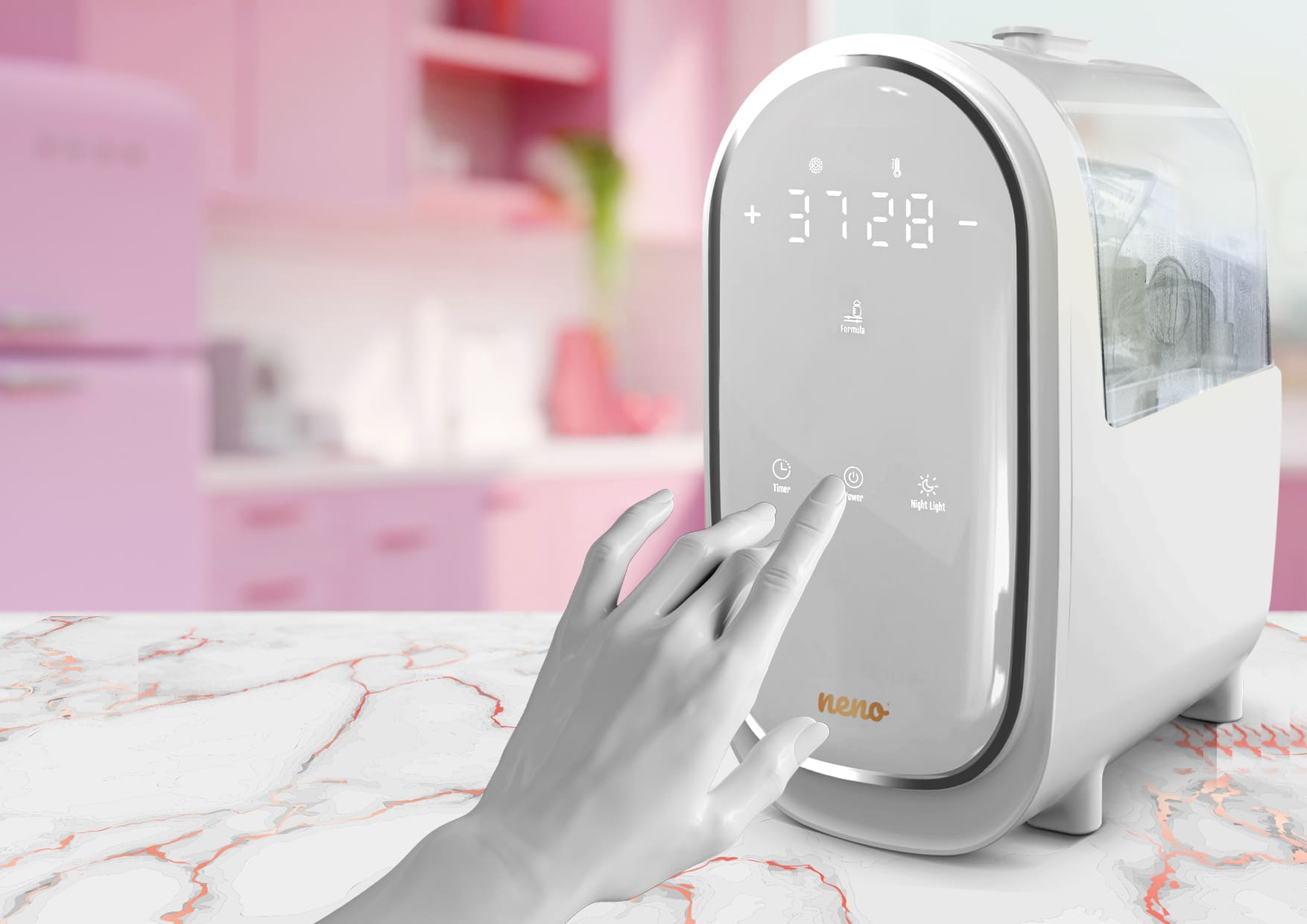 Easy sterilisation
All Neno Presto items can be sterilised using boiling water. A more convenient and much faster alternative is to decontaminate with professional products such as the Neno Lindo steriliser/heater. Sterilisation with Neno Lindo is much quicker than with traditional methods!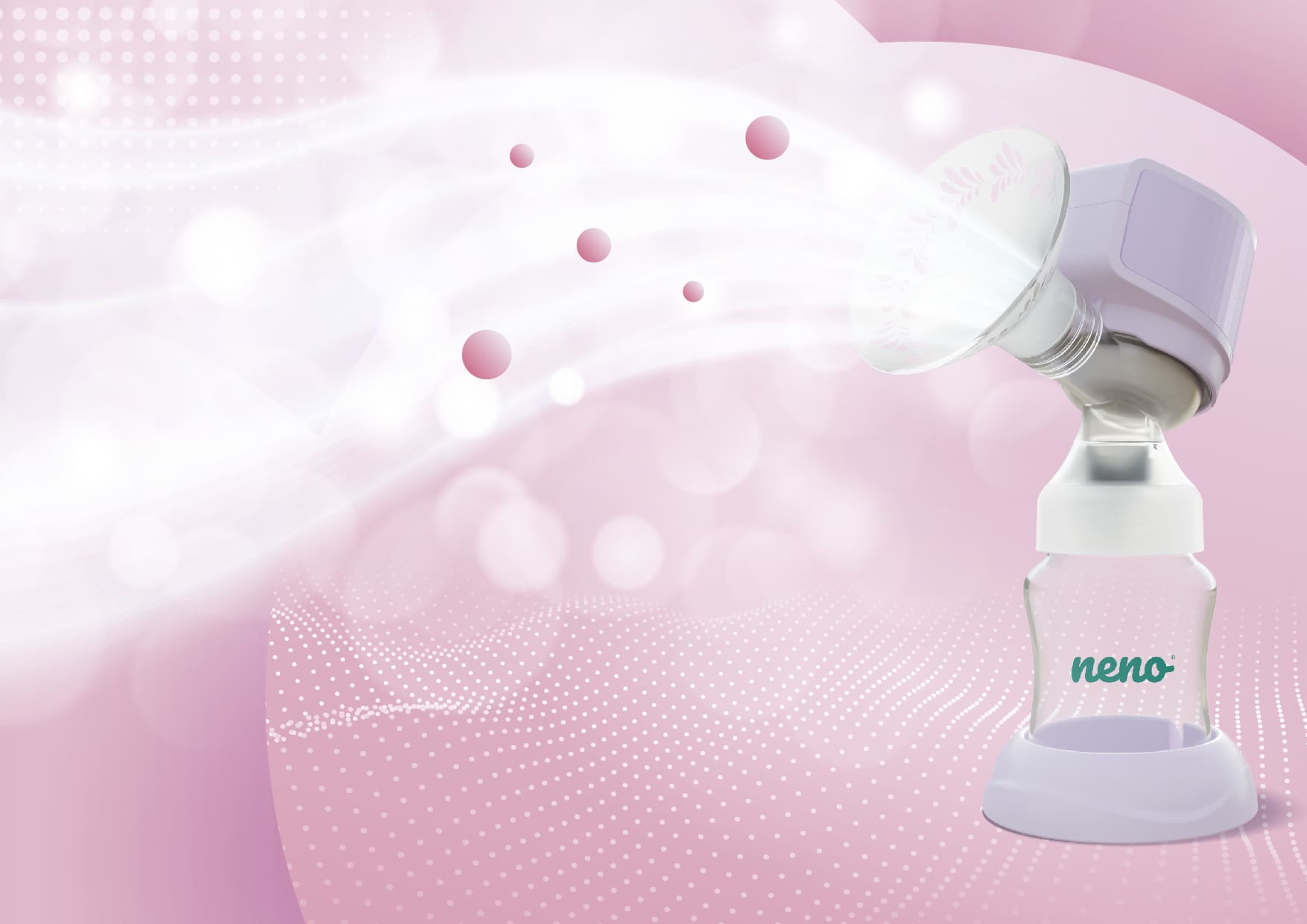 Air suction technology
Made of soft, Japanese silicone, the Neno breast shields are designed with AIR SUCTION technology, which reproduces the natural sucking reflex of the baby. This innovative solution is safe for the nipple and prevents compression of the milk ducts.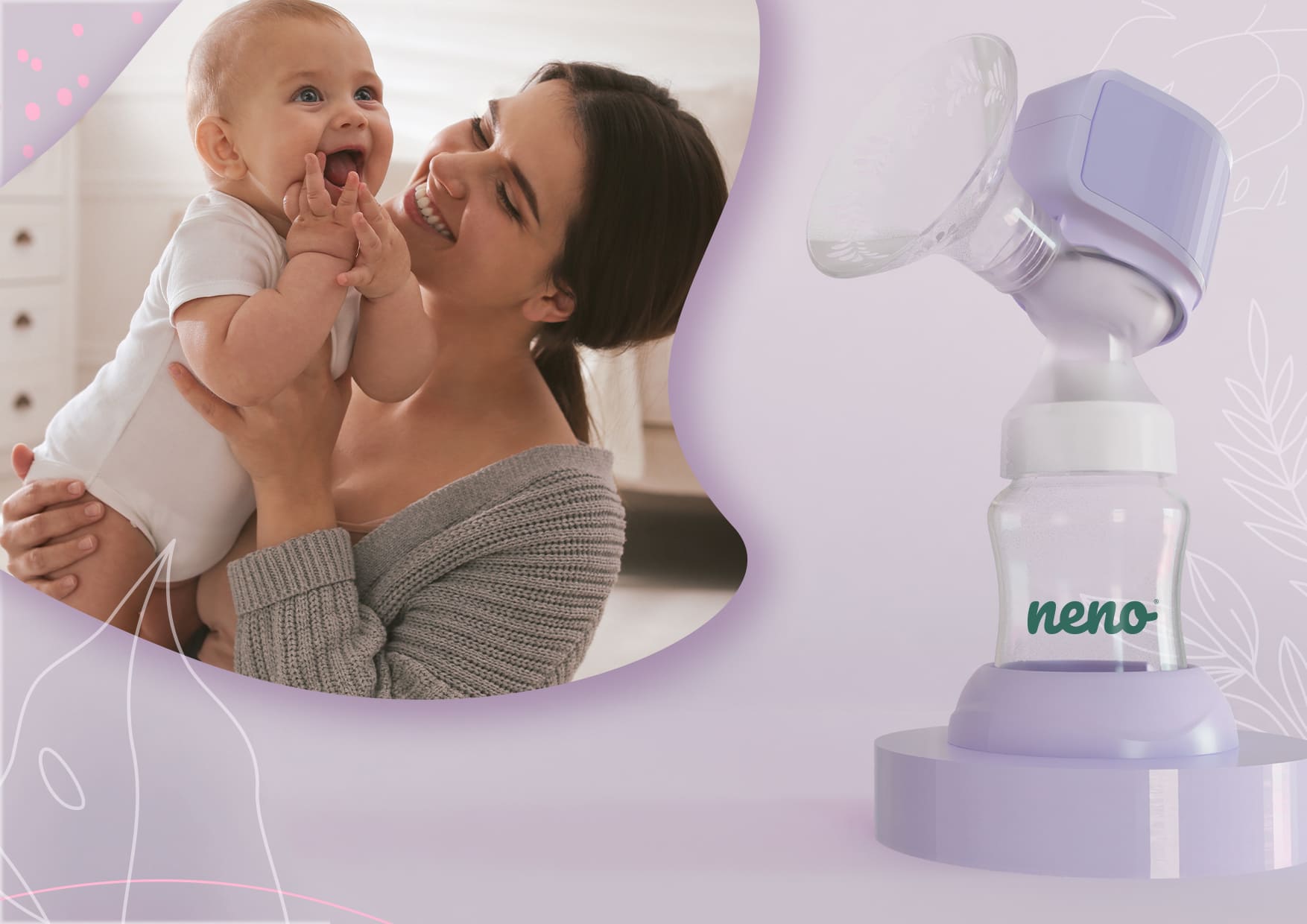 Take your time
Breast pump is time-saving for breastfeeding women who would like to come back to work. You can express milk and keep it with Neno's breast milk storage bag. The device is powered by a USB-C cable and its charging time is about 2 hours. The charged breast pump is ready for 2-hour work.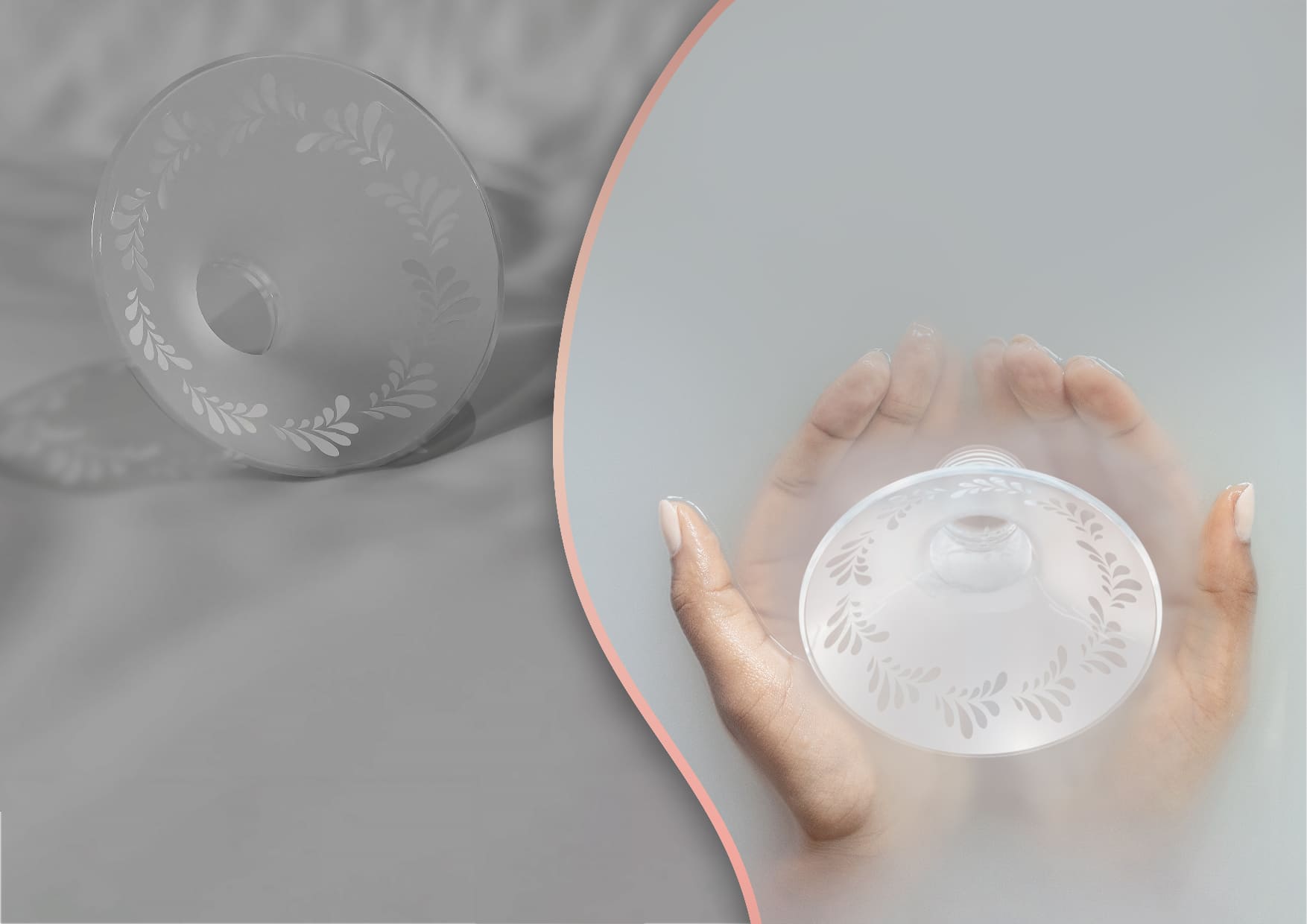 Soft and safe brest shield
We want to make breastfeeding as comfortable as possible for every mother, which is why the Neno Presto kit includes a breast shield made from ultra-soft Japanese silicone.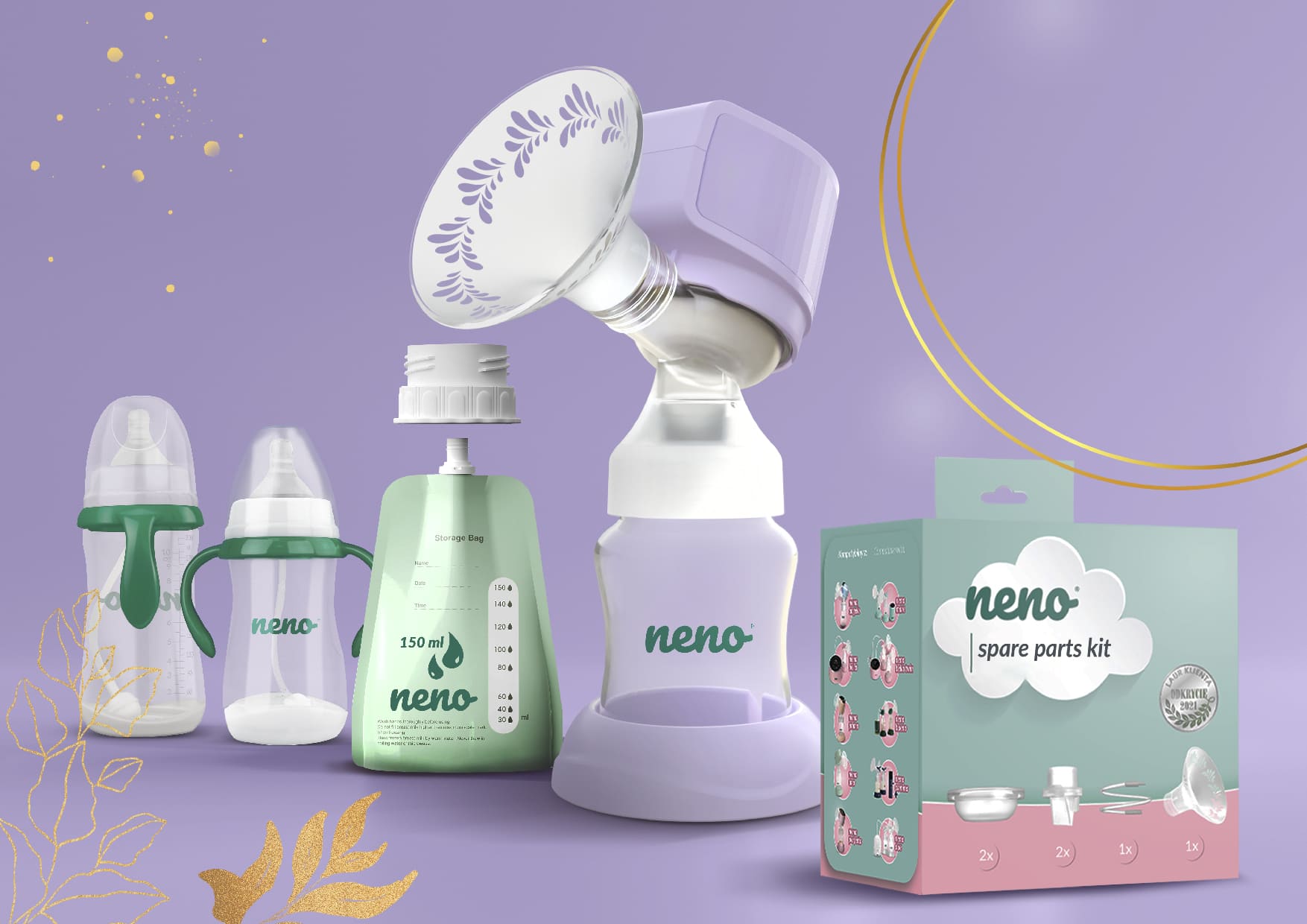 Accessories and spare parts
When we design our products, we want them to serve parents for as long as possible. The Neno range includes a wide selection of spare parts for breast pumps, such as nozzles, membranes, valves or tubes. All these parts are available in the Neno Spare Kit, which ensures that the device functions properly for years to come.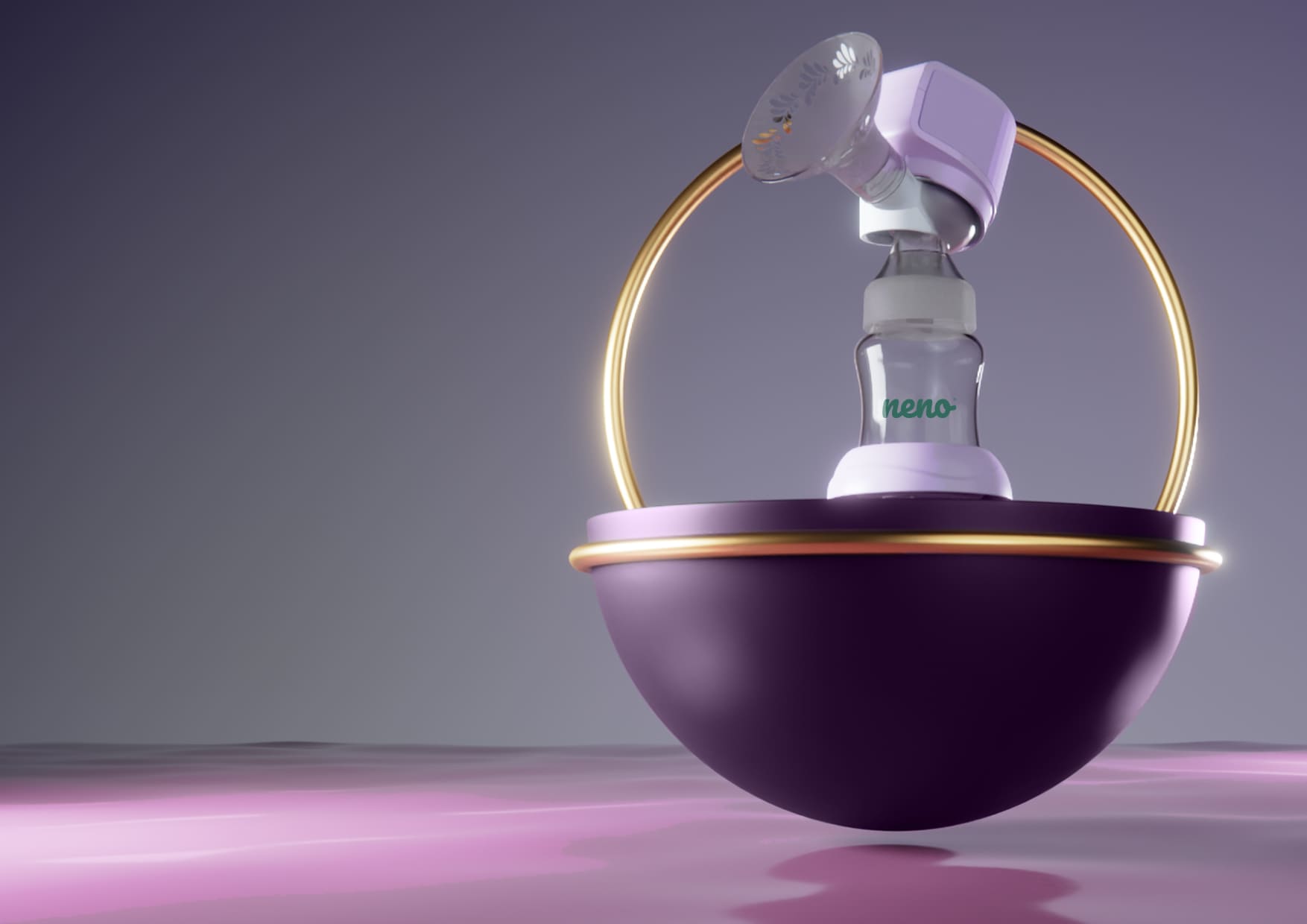 Modern design
Neno Presto impresses with both its functionality and appearance. It stands out with its modern design. The subtle pastel colour is sure to catch the eye of even the most demanding mother.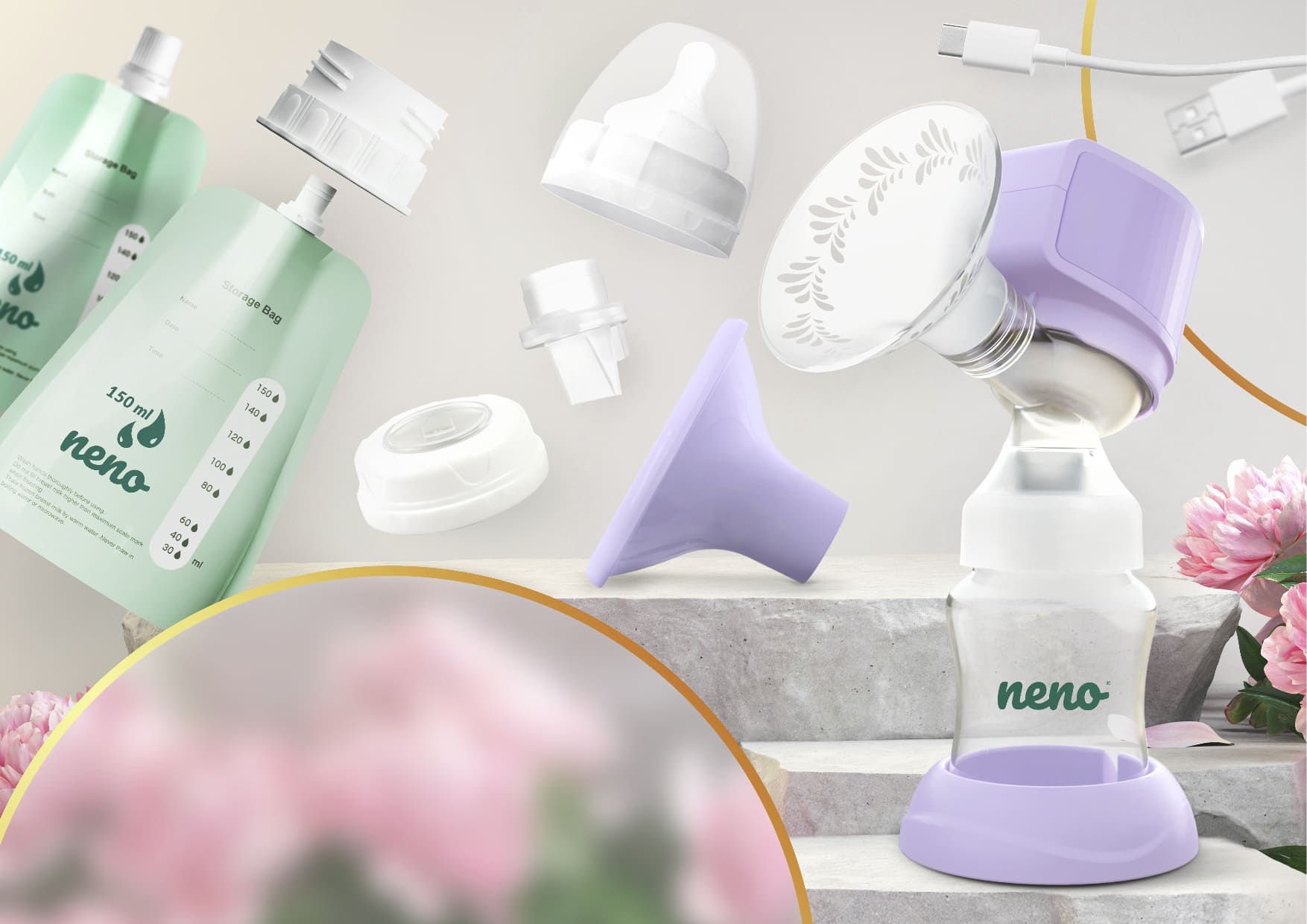 Complete set
Each copy of the Neno Presto has been prepared for use as a full kit which includes: breast pump, bottle with teat, cap and valve, 24mm breast shield, Neno breastmilk storage bag, connector and USB C cable.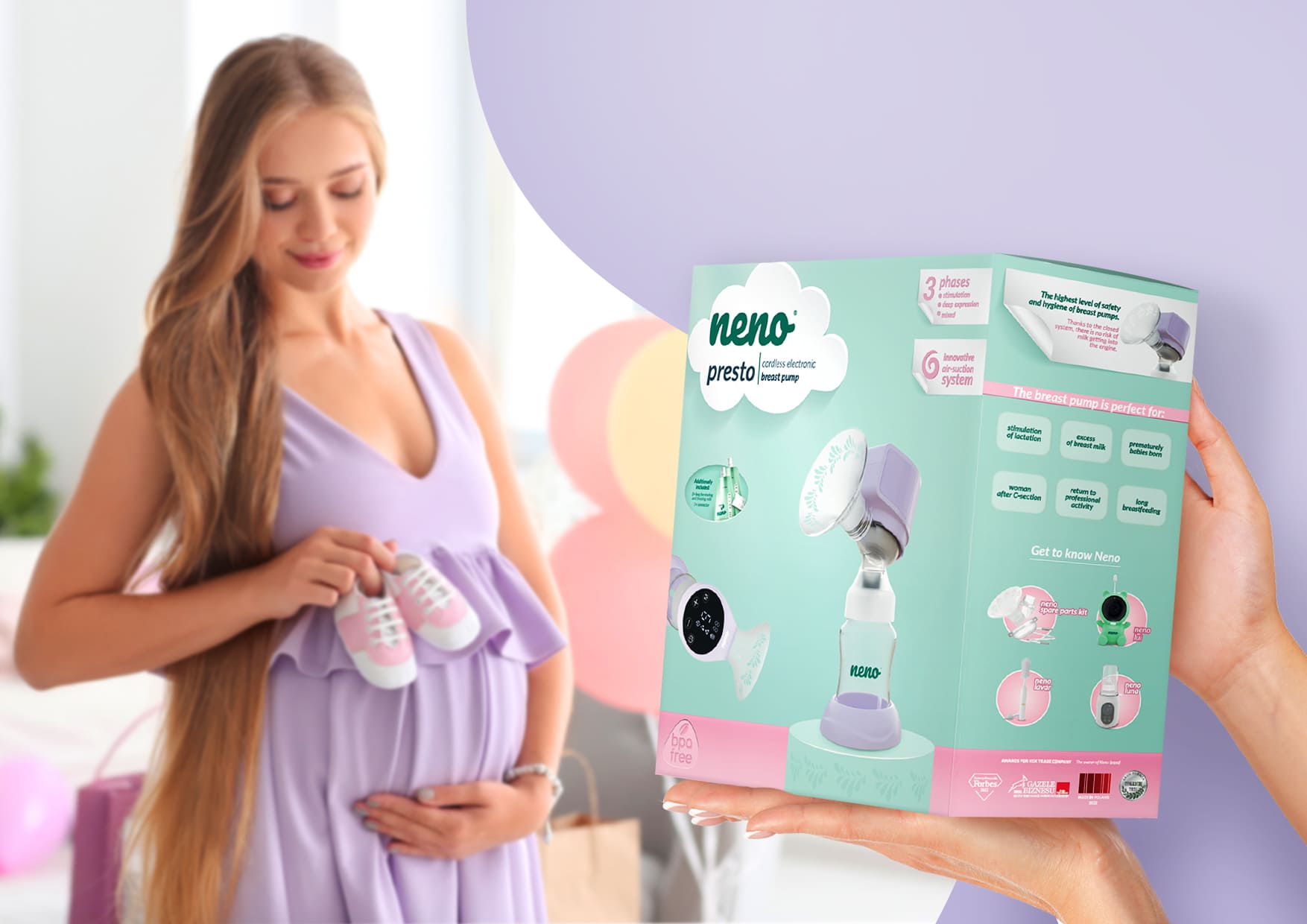 The perfect gift for a baby shower
The attractive design of the Neno Presto breast pump also makes it an ideal baby shower gift for a loved one. The high quality finish, subtle design and functionality make it the perfect addition to any mother's layette.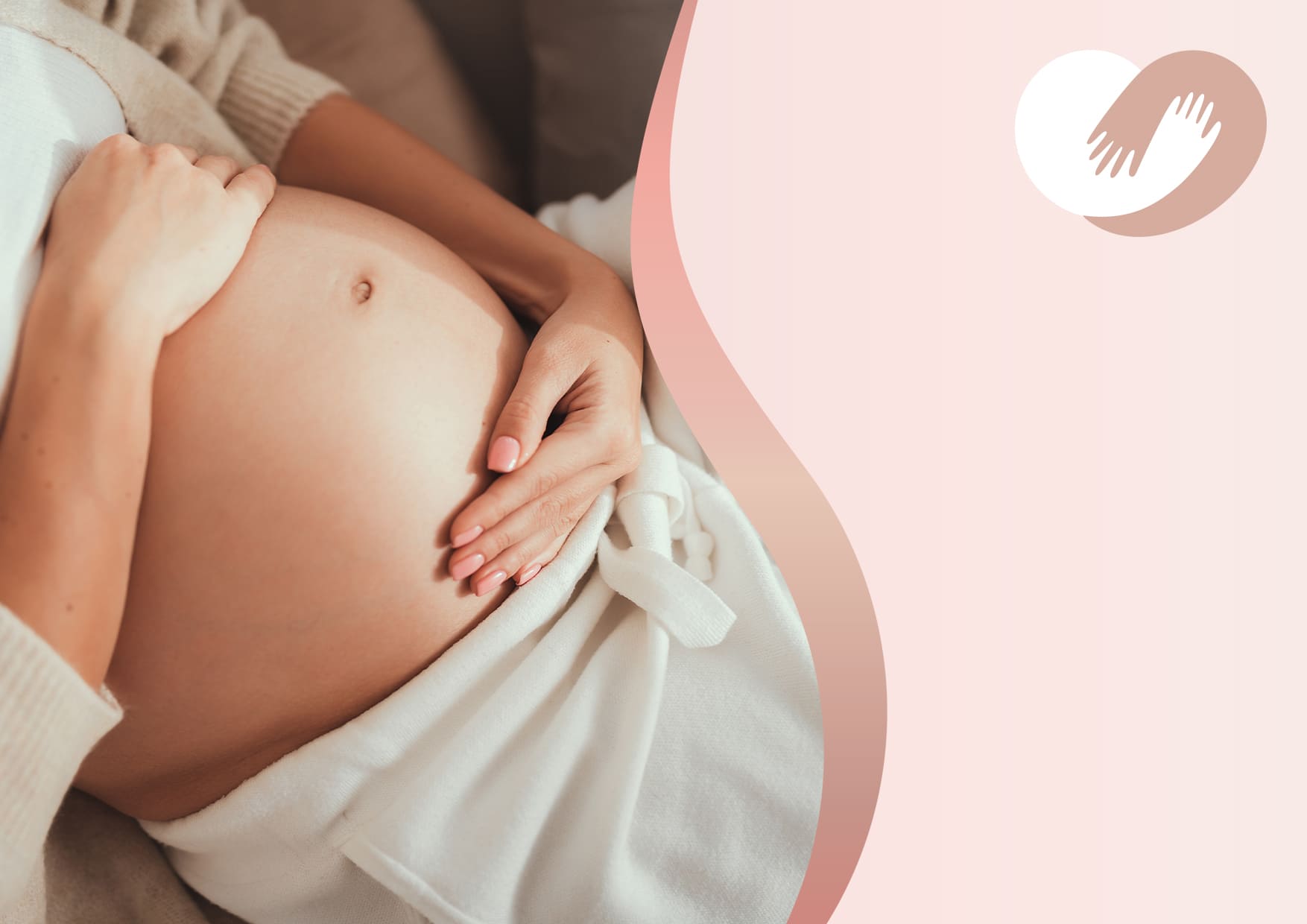 Under care
Neno's mission is to give you support with our products in this most beautiful and most challenging time – not only breast pumps, but also baby monitors, wireless nasal aspirators for babies, portable mesh nebulisers, thermometers, thermal and ani-slip food sets or electric toothbrushes.
Neno – inspired by children, created for parents.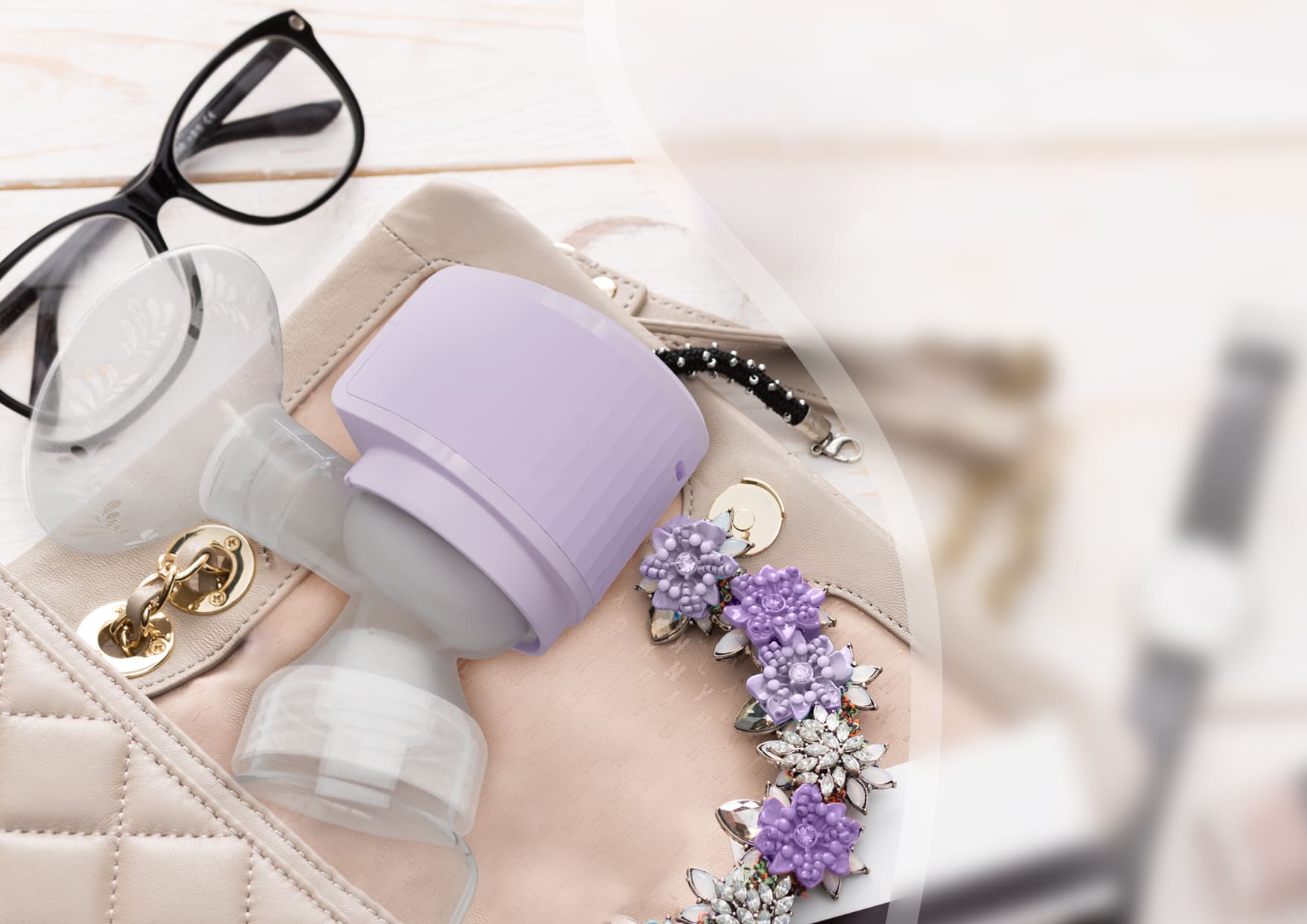 Always with you
With the Neno Presto, every mum is ready for anything! Light, handy and compact, the breast pump fits easily into the bottom of your handbag, so you can take it with you to work or on holiday. Always at hand, it gives you the opportunity to express milk anytime. Plus, the single charge USB C cable and powerful battery provide 4 full pumping cycles, so the Presto is always ready.