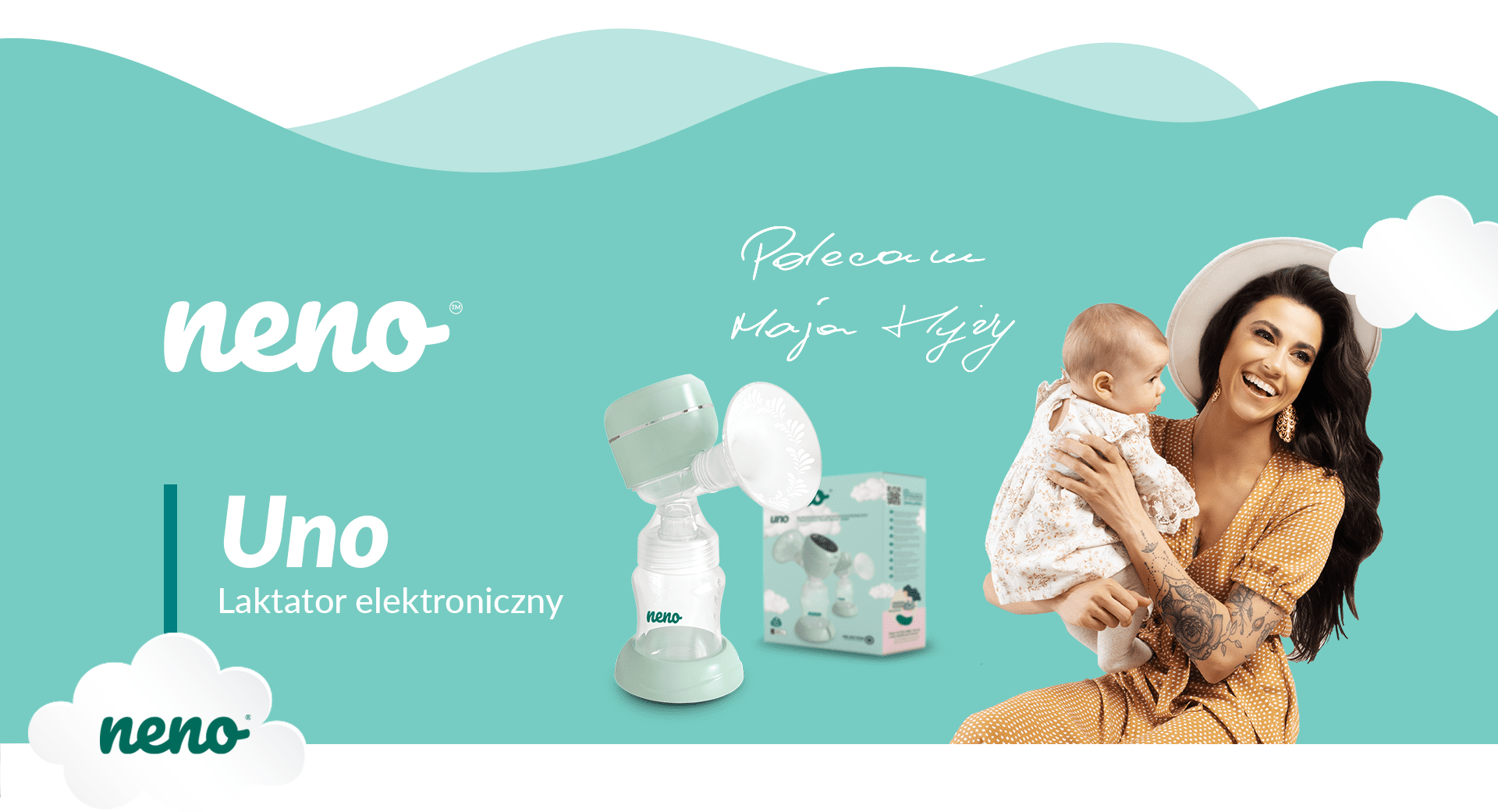 THE AIDE OF ALL MOTHERS
A newborn child brings not only joy, but a lot of changes as well. To stay healthy, young mothers have to express breast milk regularly. The Neno Uno breast pump allows milk expression at any moment, even when your child is asleep or far away from you. The touchscreen interface is easy and intuitive in use.
HANDY AND PORTABLE
Every working mother will appreciate Neno Uno. The breast pump is small and has a built-in battery, so it can be taken with you and used throughout the day.
SMART BREAST PUMP
You can adjust Neno Uno to your needs. The device has 6 stimulation levels and 9 levels of milk expression. The breast pump remembers the last settings used.
CAPACIOUS BATTERY
Neno Uno has a built-in lithium-ion battery that supports up to 2 hours of work, or four full 30-minute cycles of milk expression.
COMFORT AND HYGIENE
Thanks to the breast pump's special design, the expressed milk does not flow back, keeping it fresh and protecting the young mom's health.
EASY TO USE
Neno Uno is fully wireless. Just press the device to your breast and turn the pump on to start expressing milk. The device will automatically switch modes and turn itself off after 30 minutes of use.
ALWAYS READY
The Neno Uno breast pump is so easy to use that you can take it out whenever you need. You can both feed your child at home and express milk with the breast pump when at work. The set also includes a milk bottle with a teat, letting you use the device right out of the box.
UNIVERSAL
The silicone breast shield of the Neno Uno pump was designed to fit any breast size.