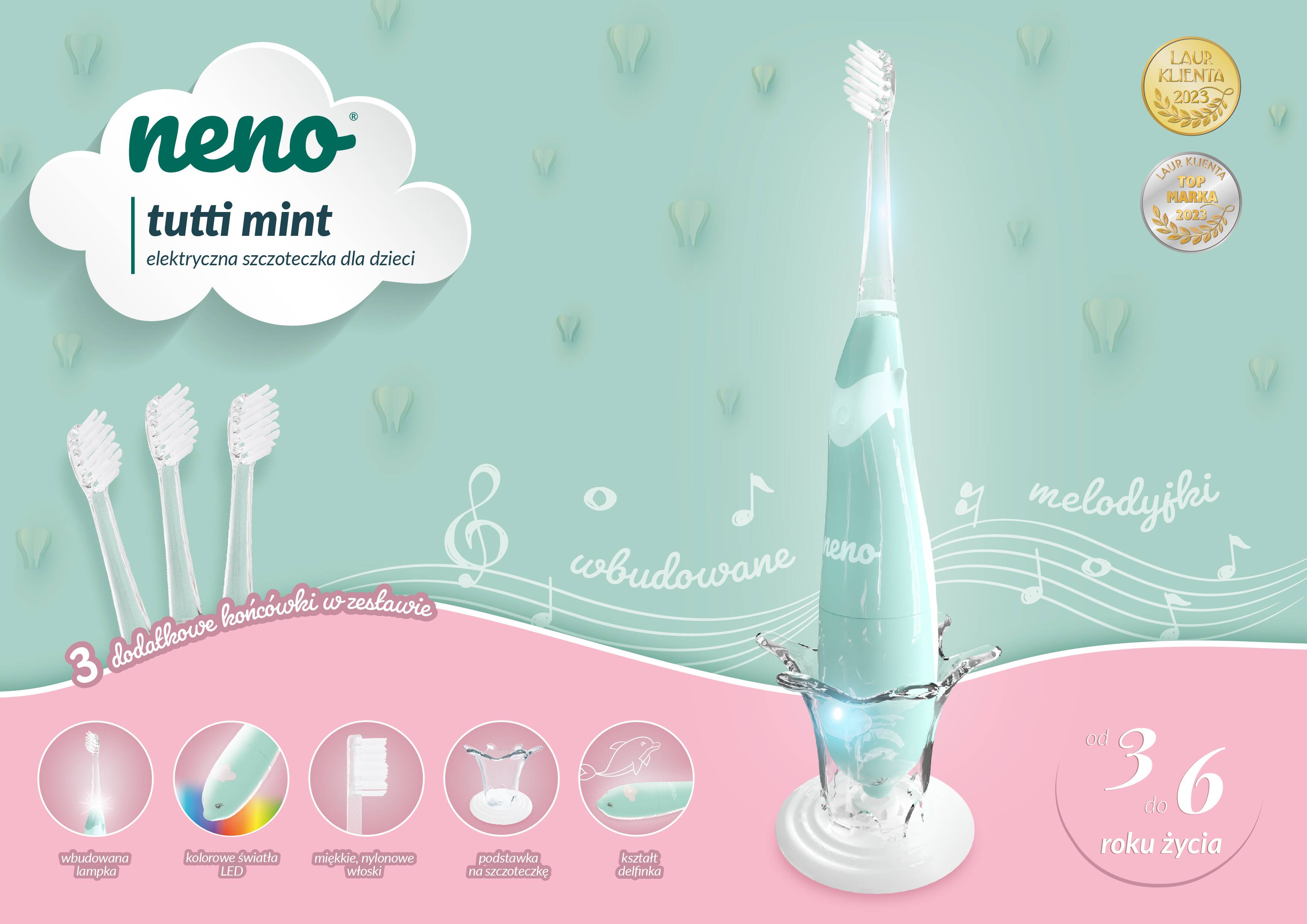 Od 3 do 6 roku życia
Wypracowanie u dziecka zdrowych nawyków, dotyczących dbania o higienę jamy ustnej wymaga czasu i poświęcenia, dlatego najlepiej zacząć jak najwcześniej! Doskonałym wsparciem w tym procesie będzie szczoteczka elektryczna z trzonkiem w kształcie zabawnego delfinka. Neno Tutti, dzięki swojemu wyglądowi i ciekawym funkcjom, sprawi że maluch szczerze zainteresuje się czyszczeniem zębów.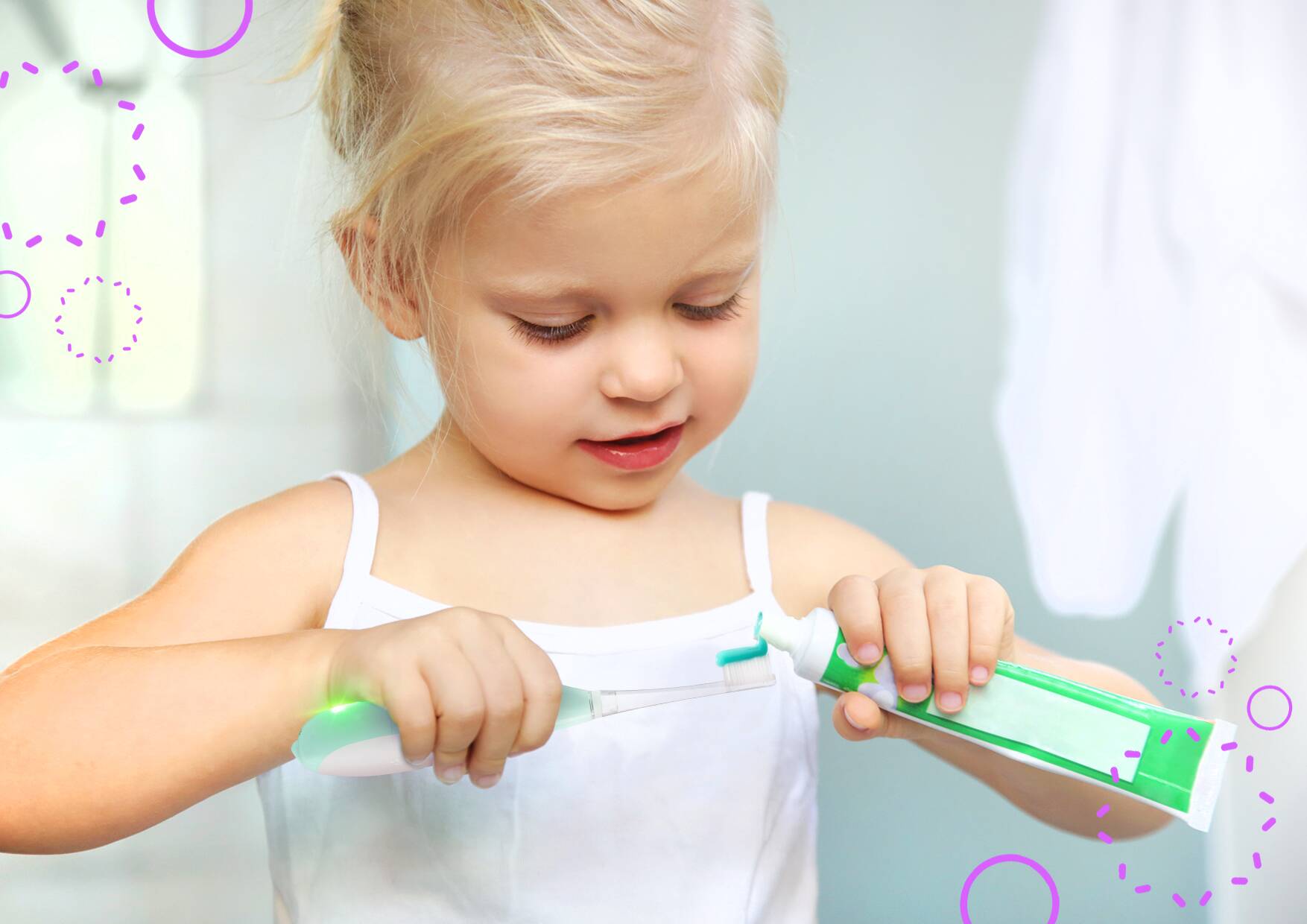 Grający delfinek
Podobno muzyka łagodzi obyczaje, dlatego wyposażyliśmy szczoteczkę Neno Tutti w 7 wesołych melodii. Dźwięki, które aktywują się wraz z wibracjami i kolorowymi diodami, zaabsorbują Twoją pociechę i pozwolą jej traktować szczotkowanie jak świetną zabawę!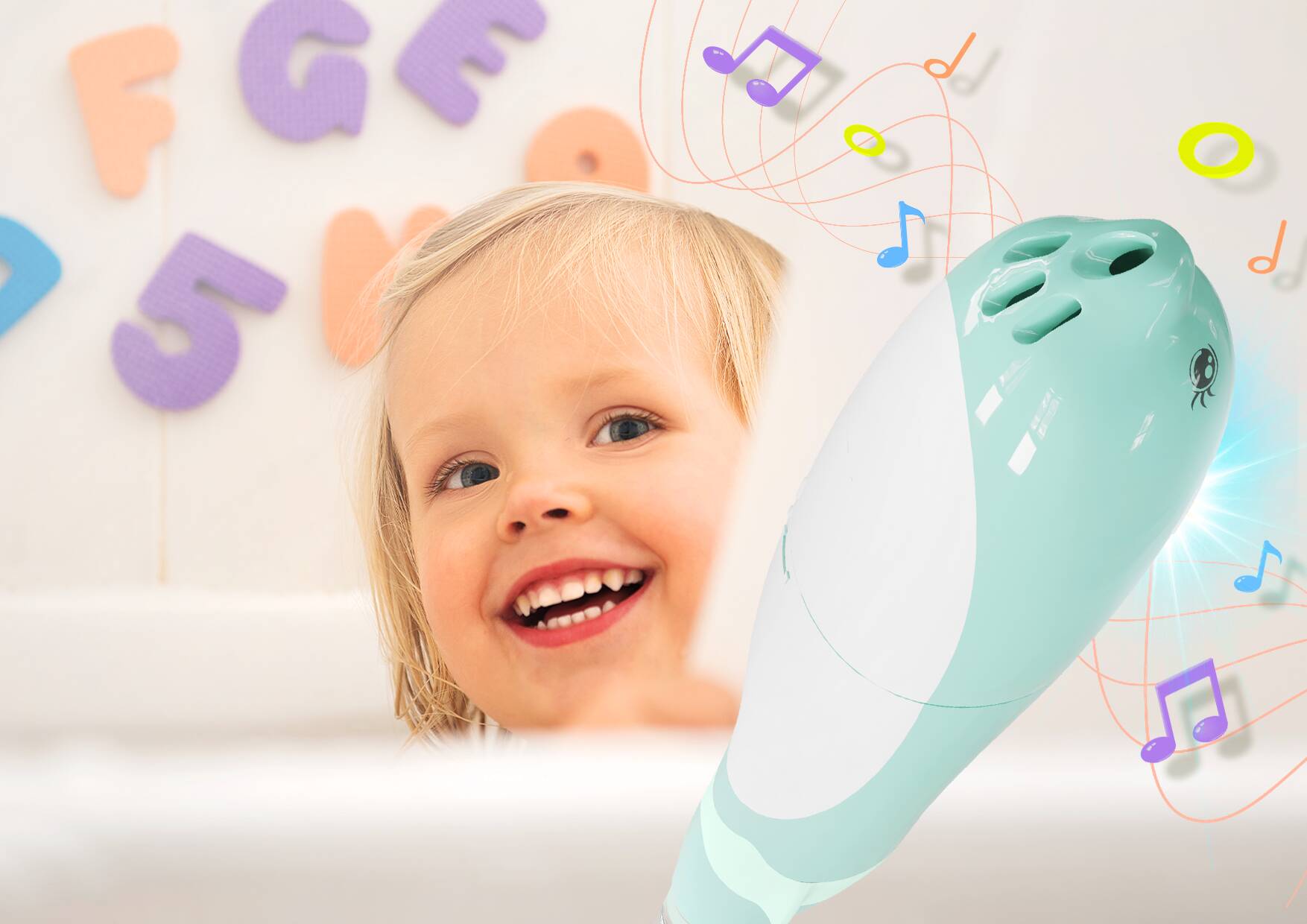 Wbudowane podświetlenie
Światło to bodziec przyciągający oko każdego ciekawskiego malucha. Białe podświetlenie, umieszczone w górnej części trzonka, jest jednak nie tylko atrakcją. Możesz użyć go do objerzenia wnętrza jamy ustnej i ocenić, czy wszystkie ząbki dziecka zostały dokładnie umyte.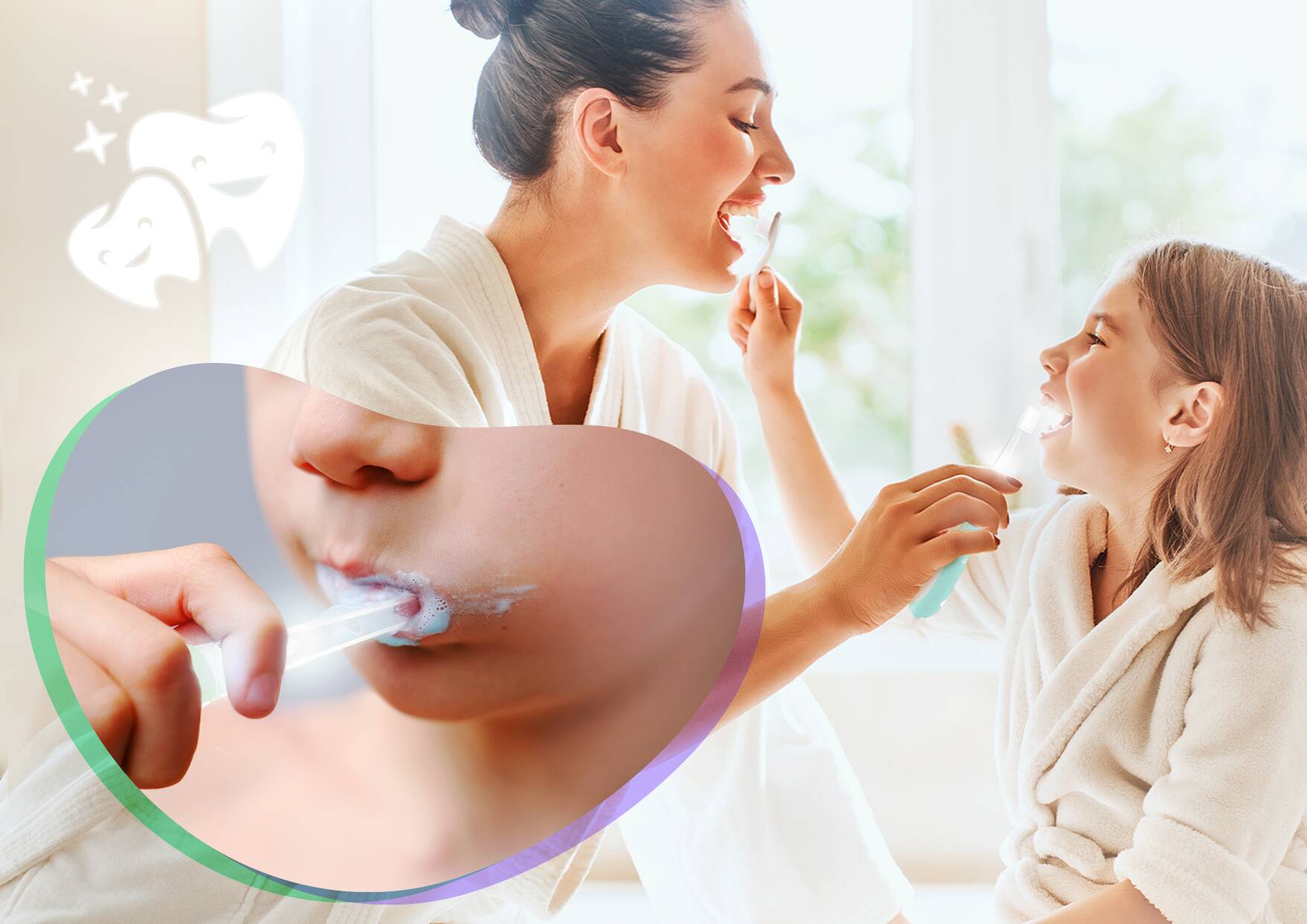 Kolorowe diody
Oprócz timera rytm szczotkowania może wyznaczać sekwencja kolorowych świateł. Wyobraź sobie tylko, ile radości sprawi dziecku oczekiwanie, aż rozbłyśnie dioda w jego ulubionym kolorze!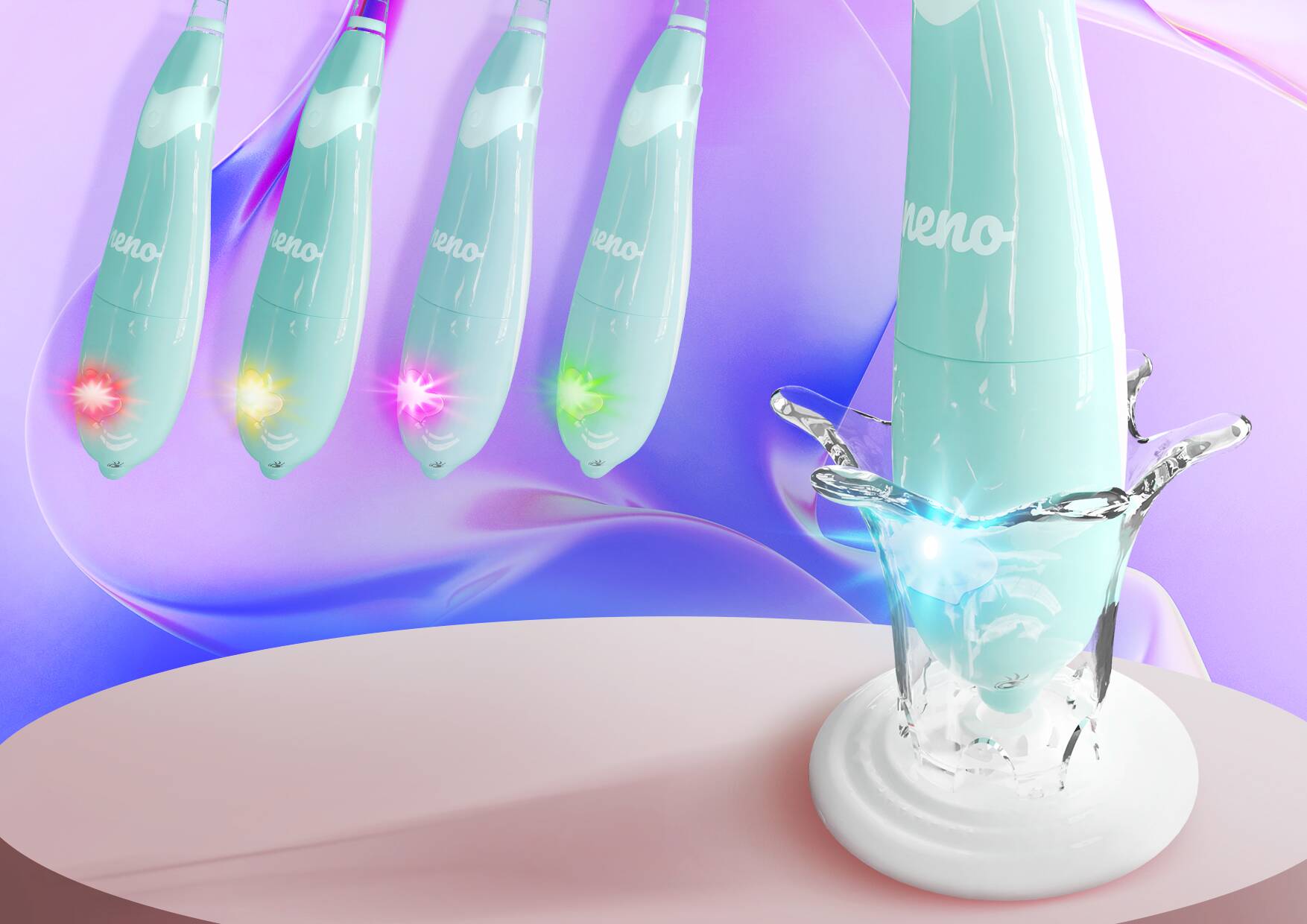 Miękkie, nylonowe włókna
Szczoteczka elektryczna Neno Tutti posiada miękkie, nylonowe włókna. Włosie pozwala na utrzymanie odpowiedniej higieny, ponieważ nie nasiąka wodą. Tego rodzaju rozwiązanie zapobiega rozwojowi szkodliwych bakterii i innych drobnoustrojów.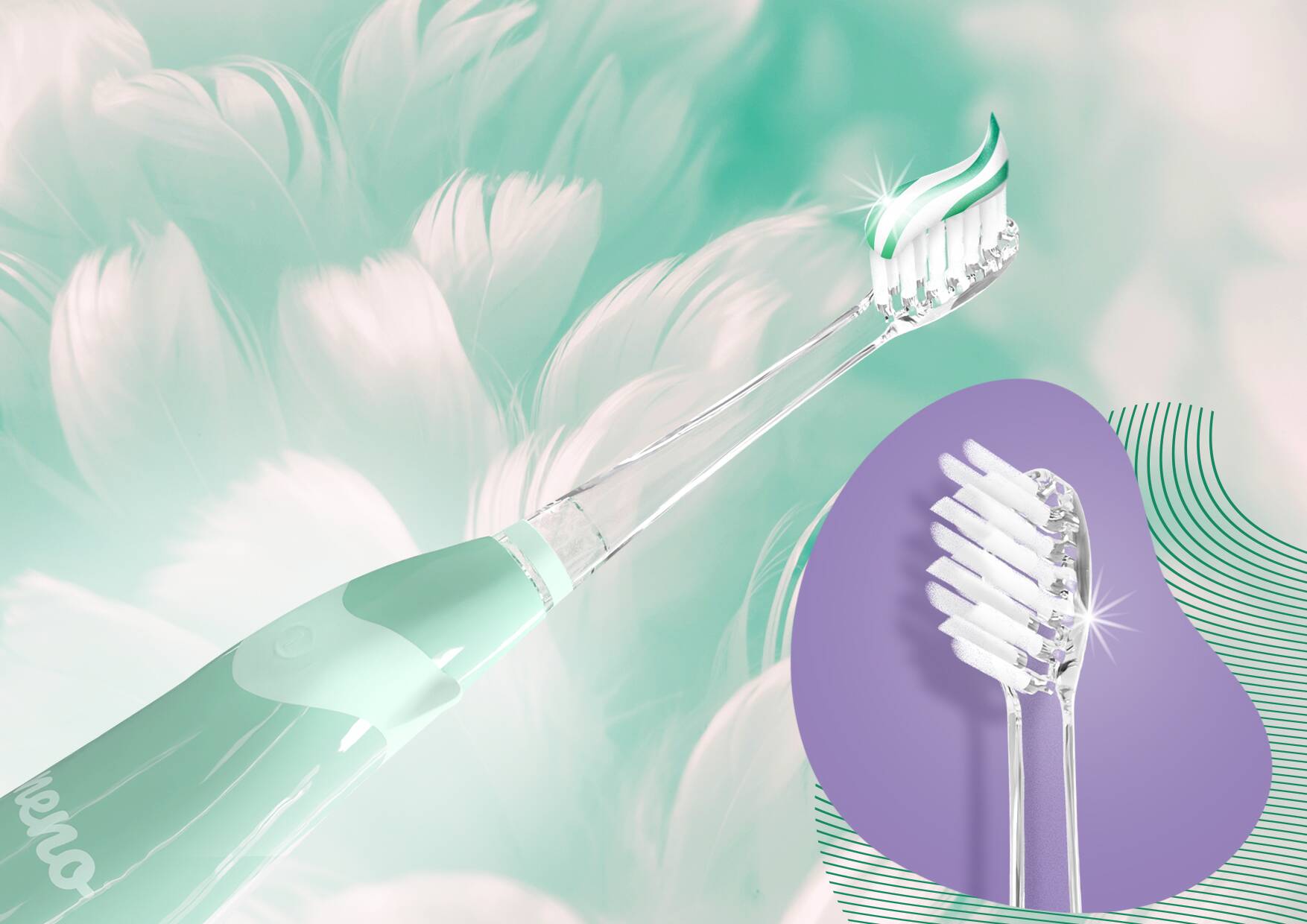 Kształt delfinka
Nic tak nie pomaga, jak spotkanie z przyjacielem, którego obecność zawsze poprawia humor i dodaje otuchy. Od teraz każdy kilkulatek może mieć takiego towarzysza w postaci fioletowego delfinka Tutti! Oswojony z wodą delfinek szybko pomoże zgłębić maluchowi tajniki prawidłowego mycia zębów.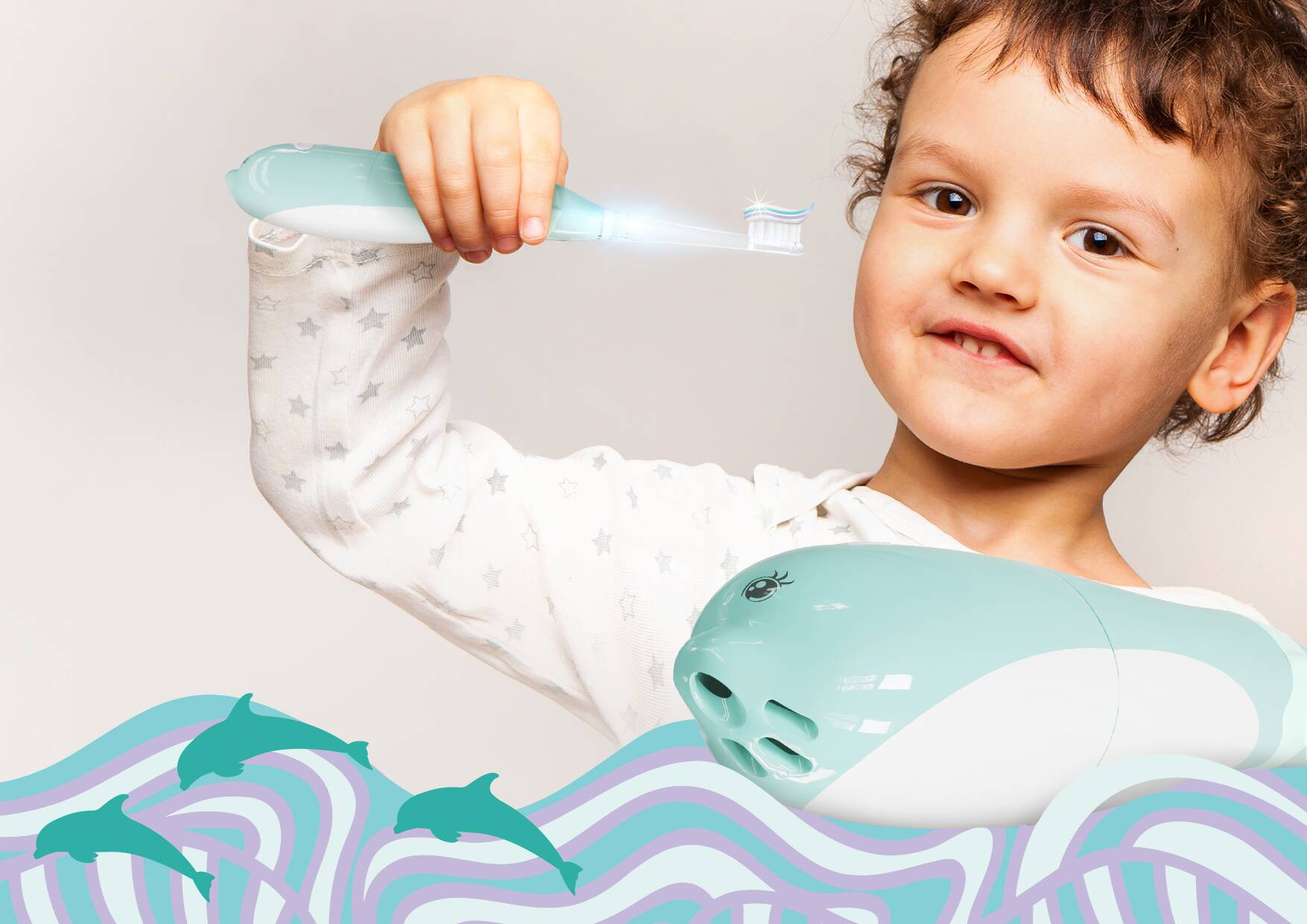 Podstawka na szczoteczkę
Kupując Neno Tutti, zyskujesz dostęp do niecodziennych oraz praktycznych rozwiązań. Jednym z nich jest dołączona do zestawu podstawka, zapewniająca stabilną pozycję. Dzięki niej zyskasz pewność, że szczoteczka nie spadnie na podłogę i będzie zawsze pod ręką.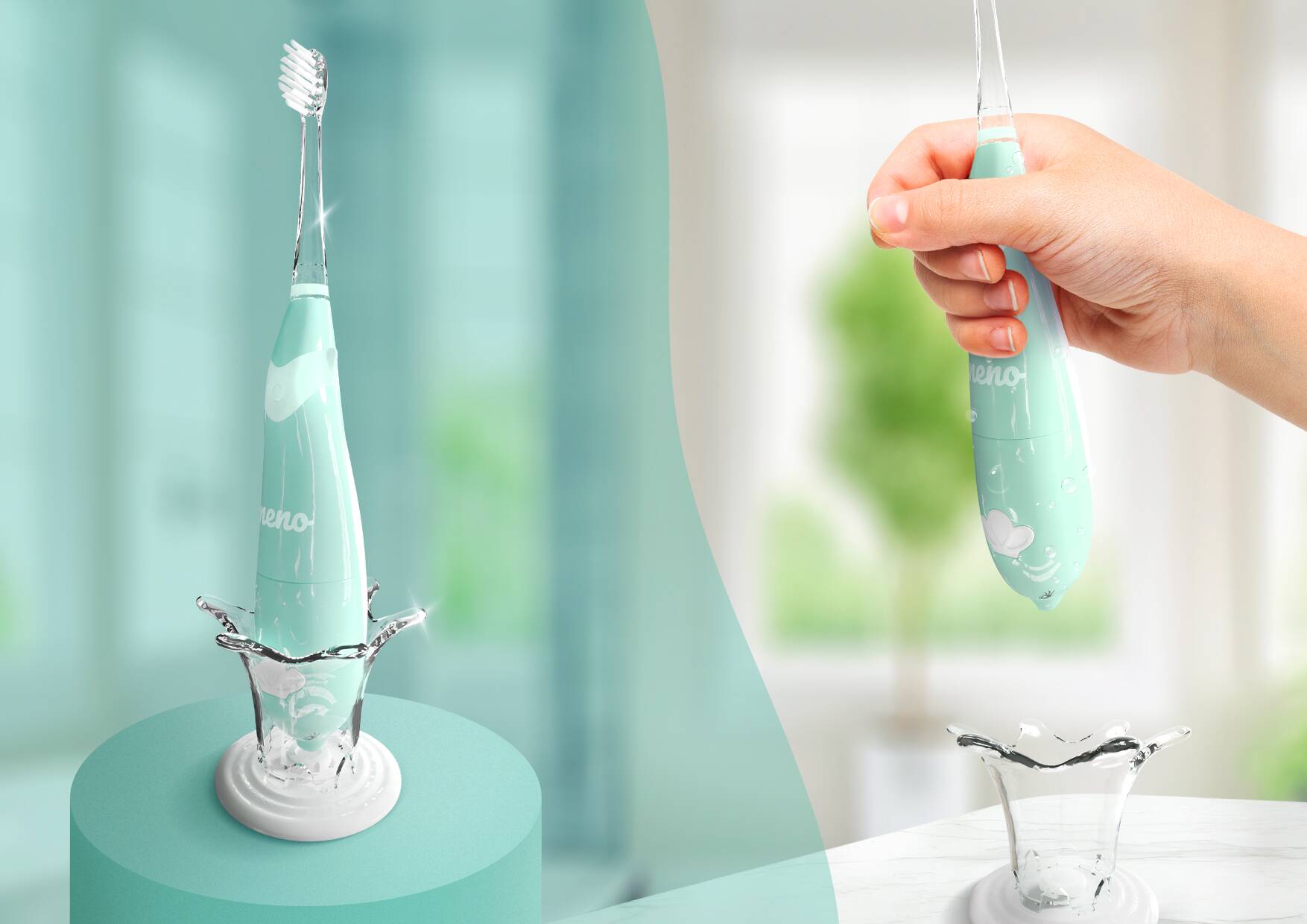 22 000 wibracji na minutę
Dobrej jakości szczoteczka elektryczna powinna zapewniać precyzyjne i dokładne czyszczenie dziecięcych ząbków. Neno Tutti wytwarza aż 22 000 wibracji na minutę, dlatego możesz mieć pewność, że za każdym razem osiągniesz oczekiwany efekt.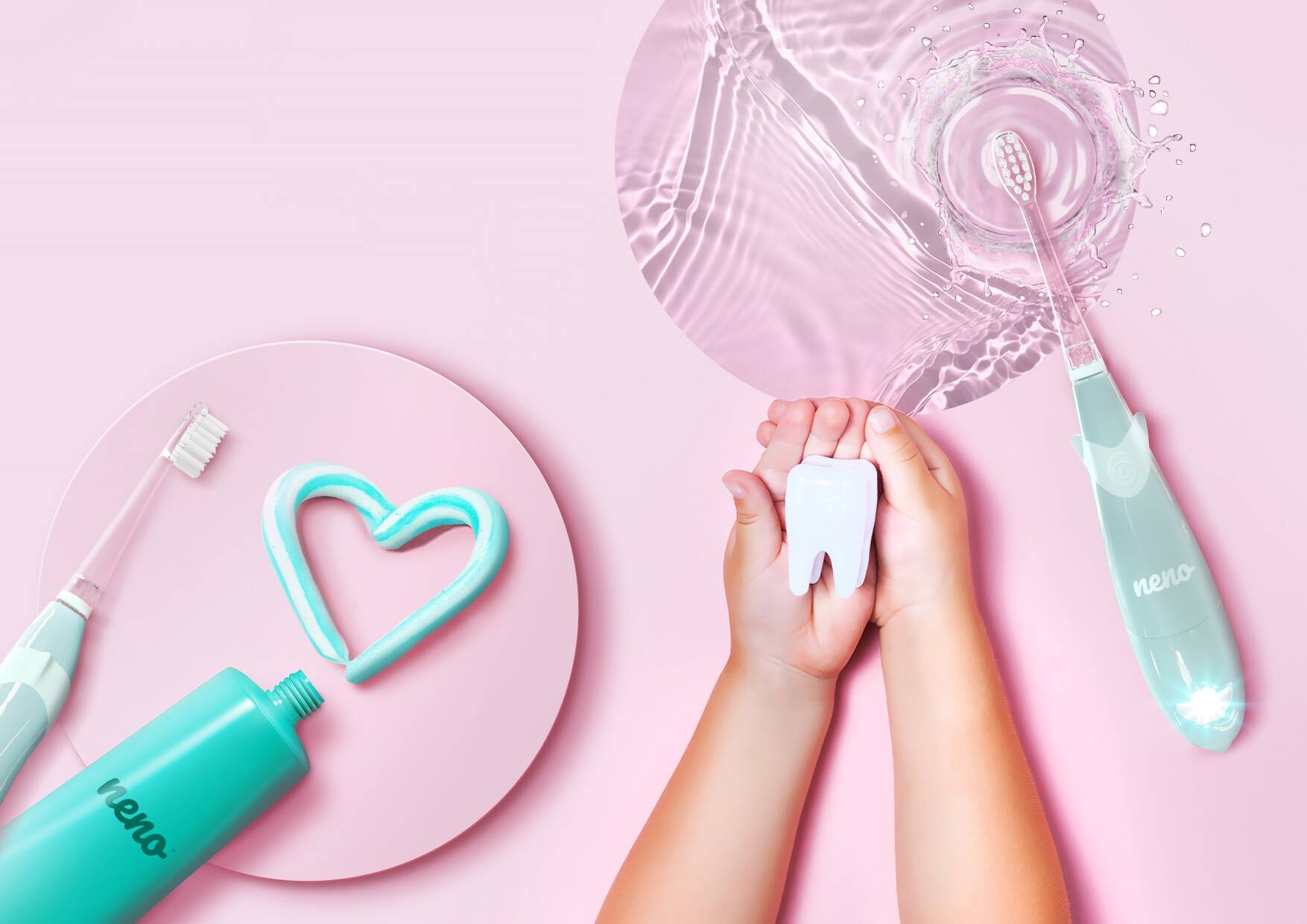 Kompatybilność z innymi końcówkami Neno
Masz więcej niż jedną szczoteczkę Neno? Miksuj końcówki dowolnie, osiągając efekt idealnie dopasowany do Twoich aktualnych preferencji!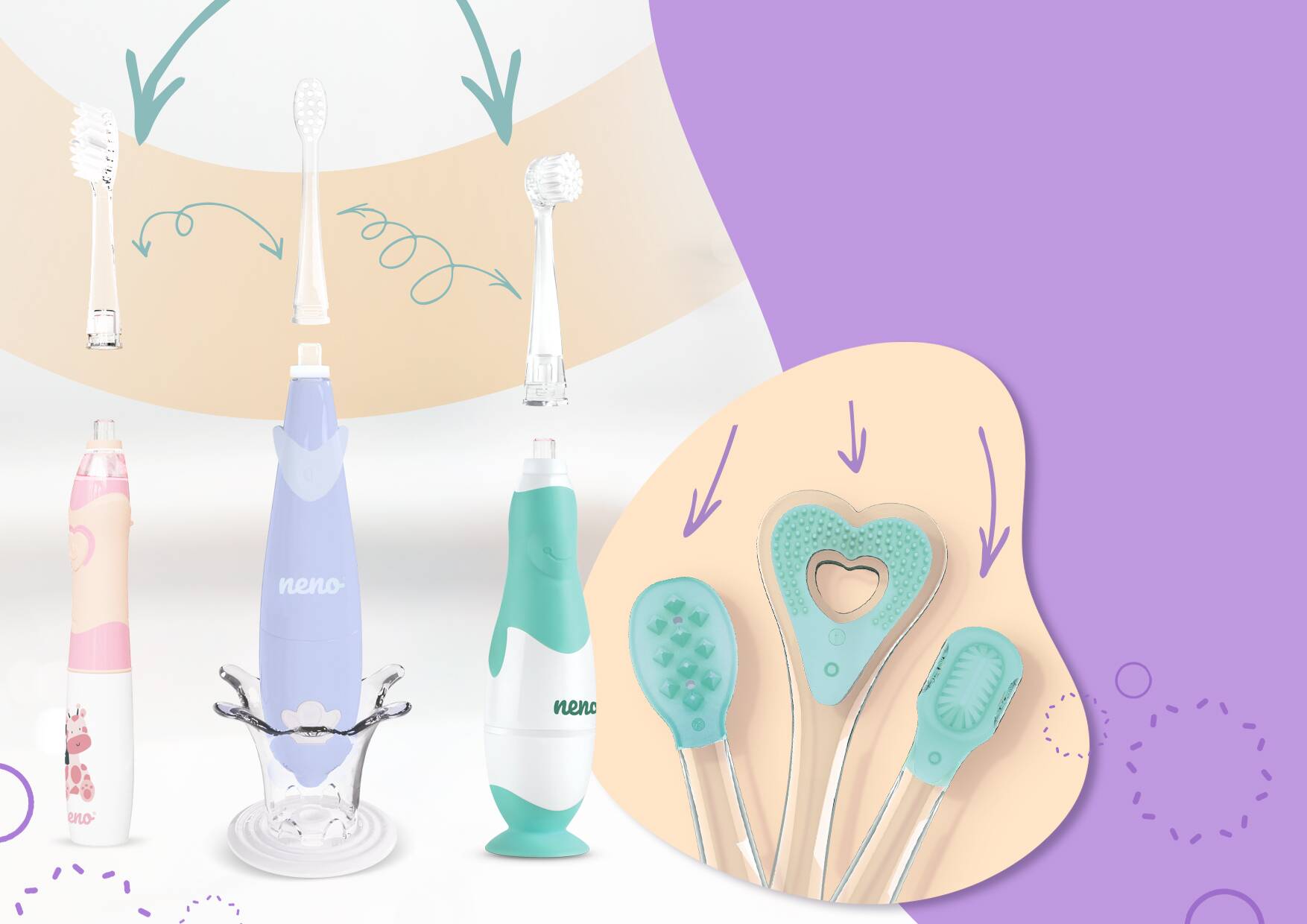 Włącznik czasowy
Wśród funkcji szczoteczki Neno Tutti ważną funkcję pełni timer. To właśnie on pozwala najmłodszym członkom rodziny poznać ważną zasadę polegającą na szczotkowaniu zębów przez dwie minuty. Timer co 30 sekund robi przerwę, dzięki czemu wiesz, kiedy należy przenieść szczoteczkę w inny obszar jamy ustnej.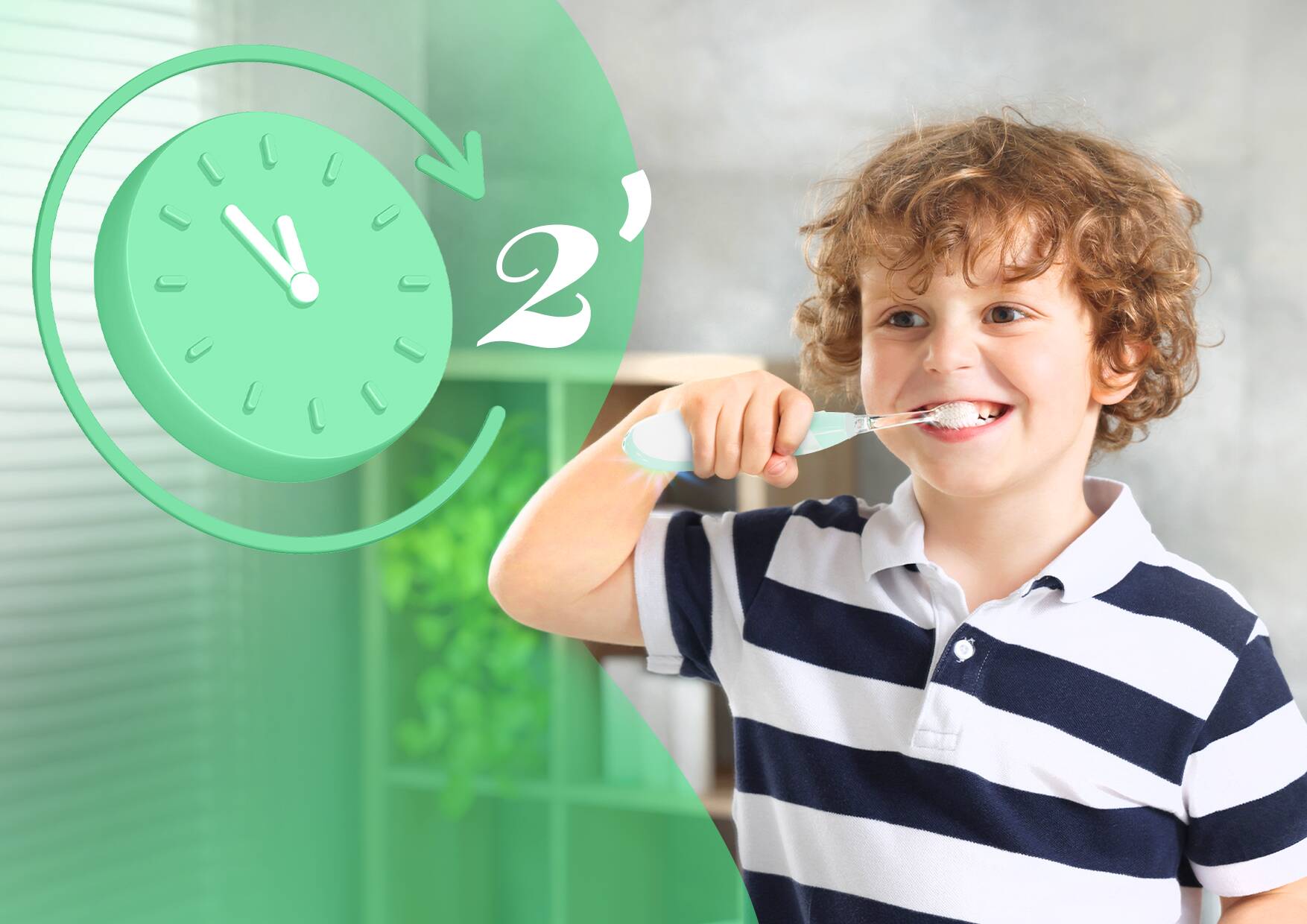 3 końcówki w zestawie
Neno Tutti została zaprojektowana tak, aby mogła służyć Ci przez długie lata. Wszystko dzięki wymiennym elementom. W zestawie ze szczoteczką znajdziesz aż 3 końcówki, które pozwolą utrzymać właściwą higienę przez długi czas!