Modern design
One button, easy to read display screen and light casing make the Neno Medic T02 thermometer very easy to use.
Just one click
Neno Medic T02 can be used to safely and easily measure a baby's body temperature. Just aim the device sensor at your child's forehead and press the button to get the measurement displayed on the screen.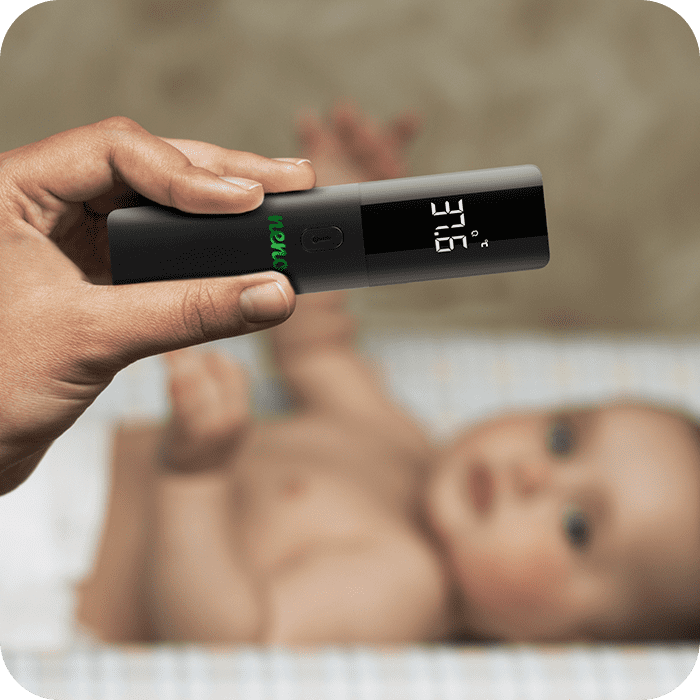 Professional measurement
Neno Medic T02 has all the certifications and testing neccessary to be recognized as a medical device. It can be used by medical professionals that need to get accurate temperature measurements.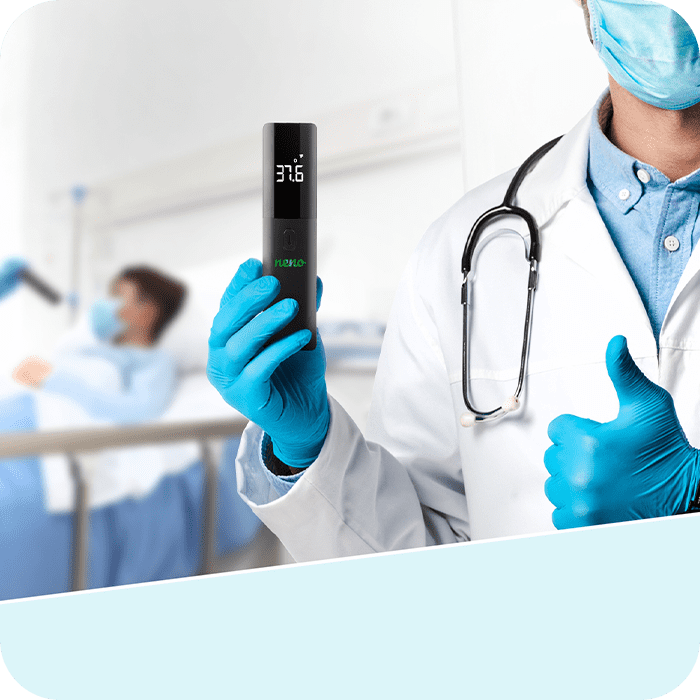 Infrared technology
Neno Medic T02 uses infrared technology. The device receives infrared light waves and uses them to determine the boy temperature without touching the patient.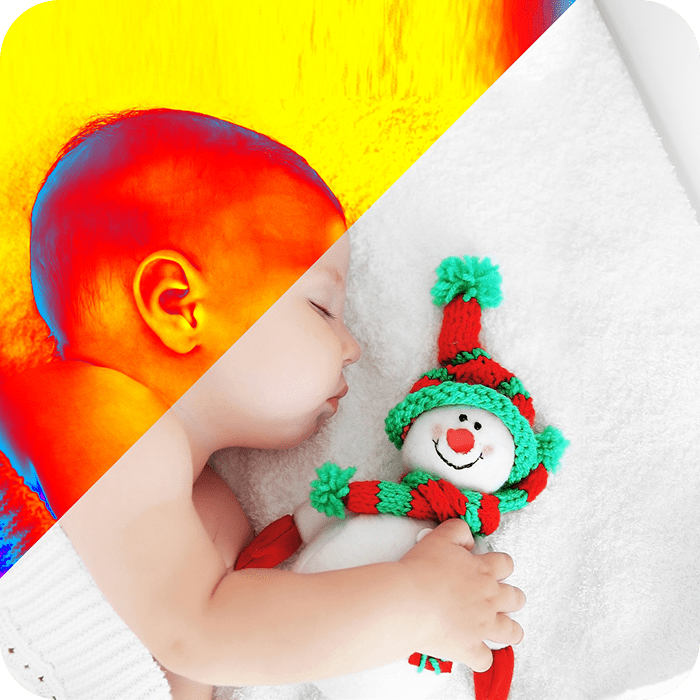 Quick measurement
Using the Neno Medic T02 thermometer is incredibly simple. Just place the device sensor 1,5-5 cm away from the patient's forehead and press the button. Neno Medic T02 will make the measurement in the blink of an eye.