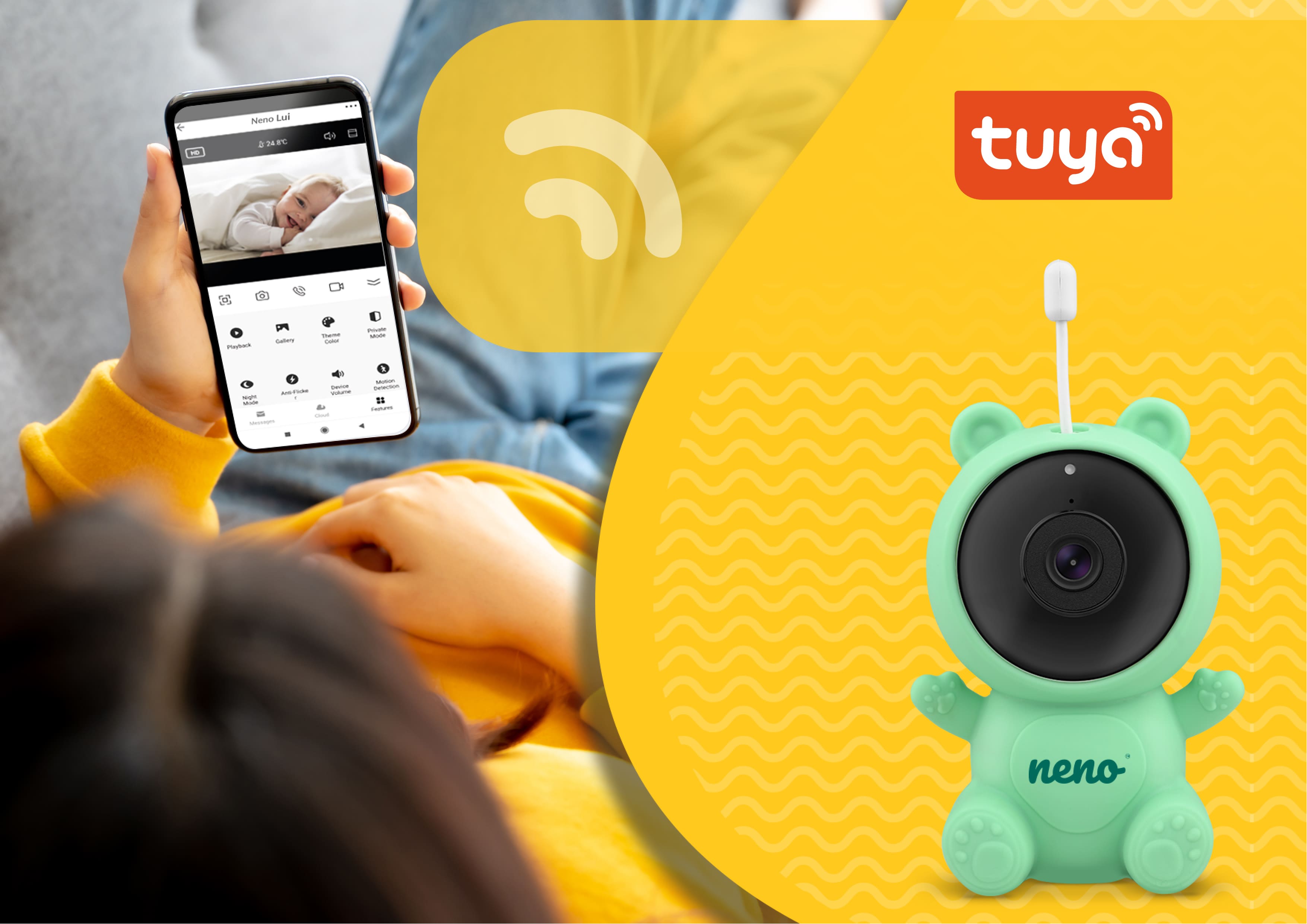 AN INTEGRATED BABY MONITOR WITH A PHONE APPLICATION
We present to you Neno Lui — a modern electronic baby monitor with Wi-Fi controlled by the Tuya application on your smartphone, thanks to which you can observe your child when you are away from home. The application gives many possibilities — it allows you to use several devices simultaneously — not only the baby monitor but also other smart home appliances. Several devices can be controlled from one telephone.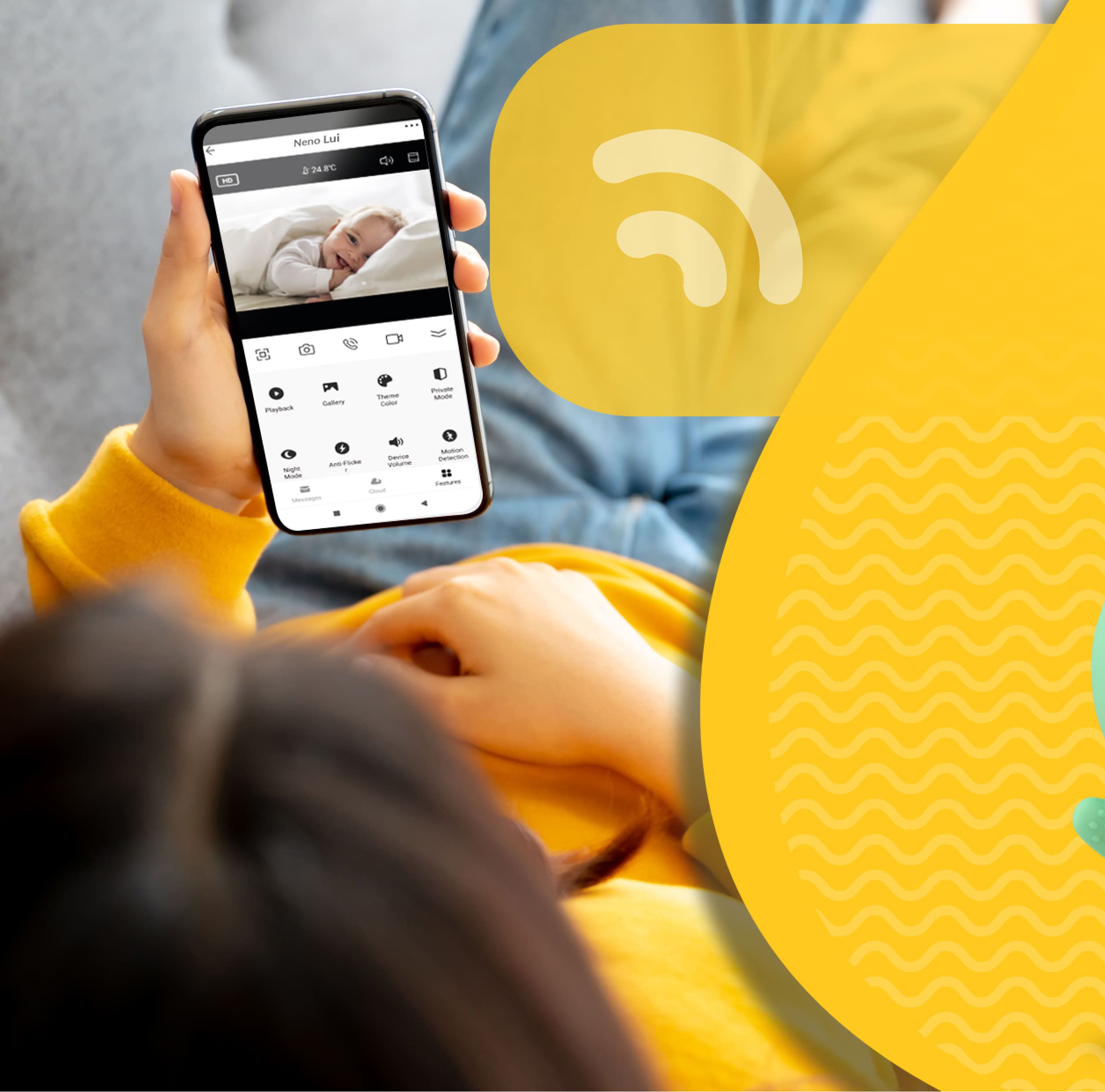 UNIQUE COLOR OF THE CASE
The teddy bear-shaped nanny Neno Lui attracts attention with its attractive design. The pastel, delicate green case is a perfect element of your child's room.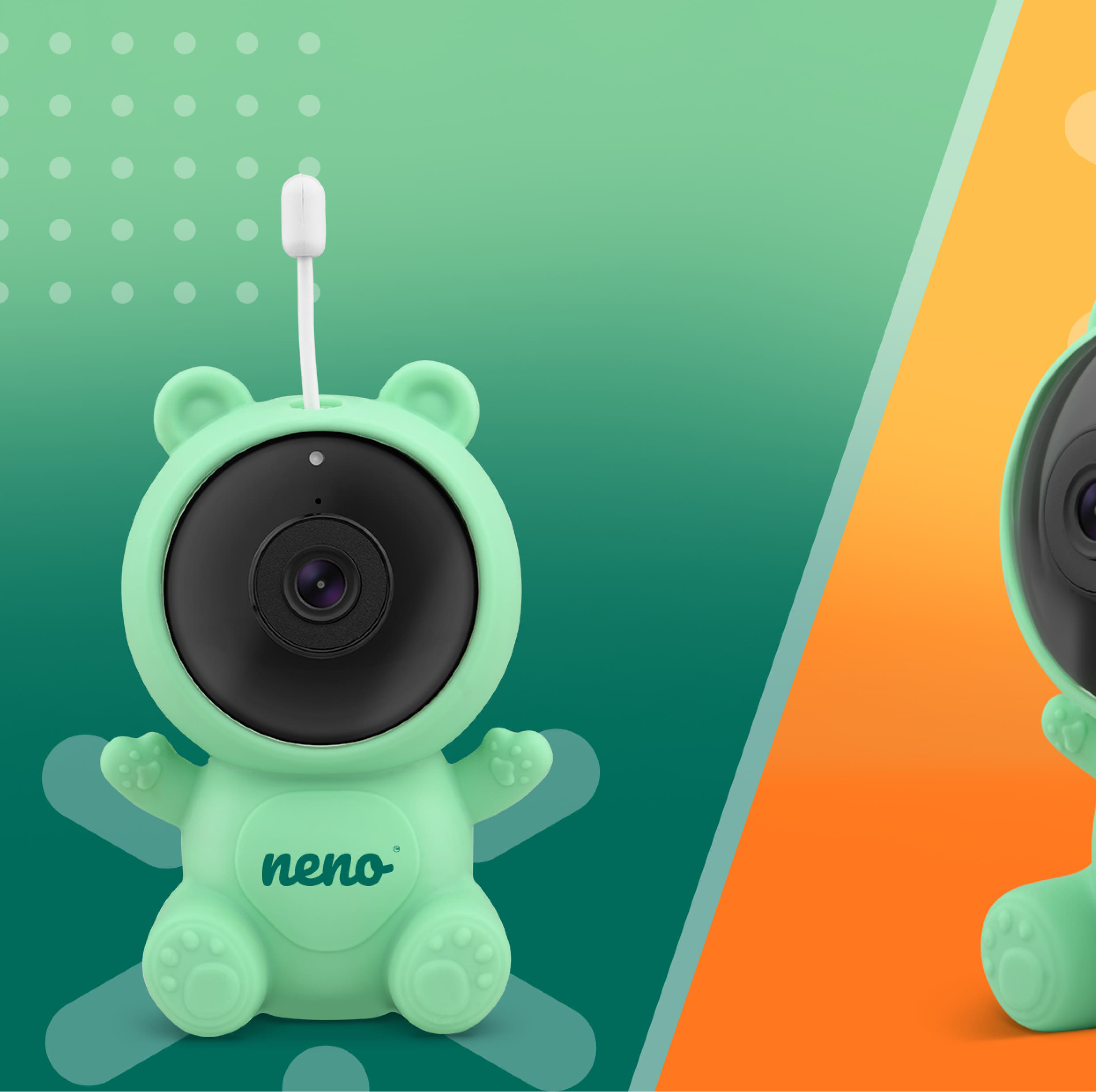 BEDSIDE LAMP
The baby monitor Neno Lui has been equipped with a comfortable bedside lamp that can be used by both you and your baby. If your child is afraid to sleep in complete darkness, the lamp built into the nanny will gently light up the room and make it easier to fall asleep.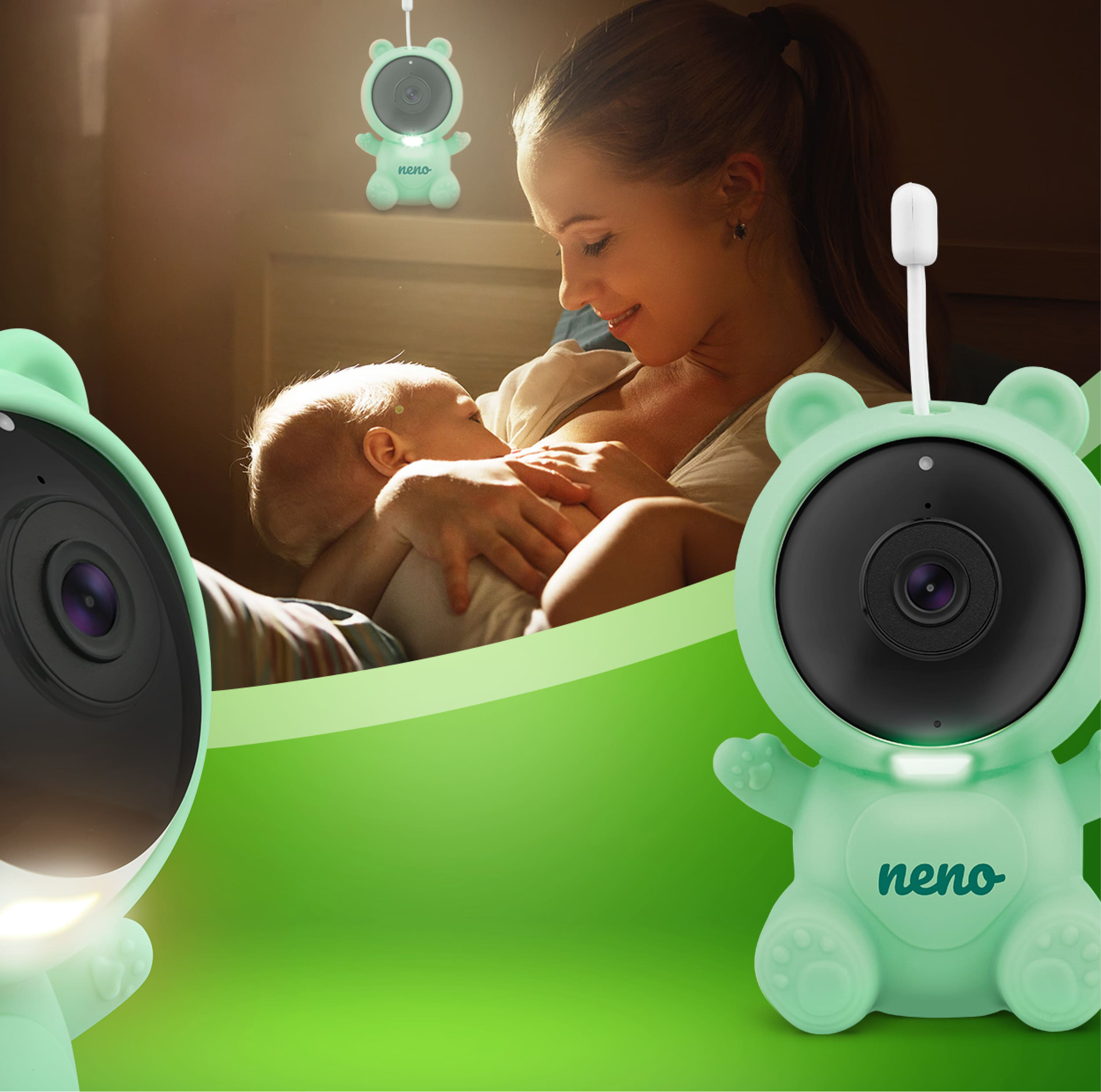 TEMPERATURE MEASUREMENT
Neno Lui has a built-in temperature sensor, thanks to which you can easily control the temperature in the child's room. The measurements are displayed in the smartphone app.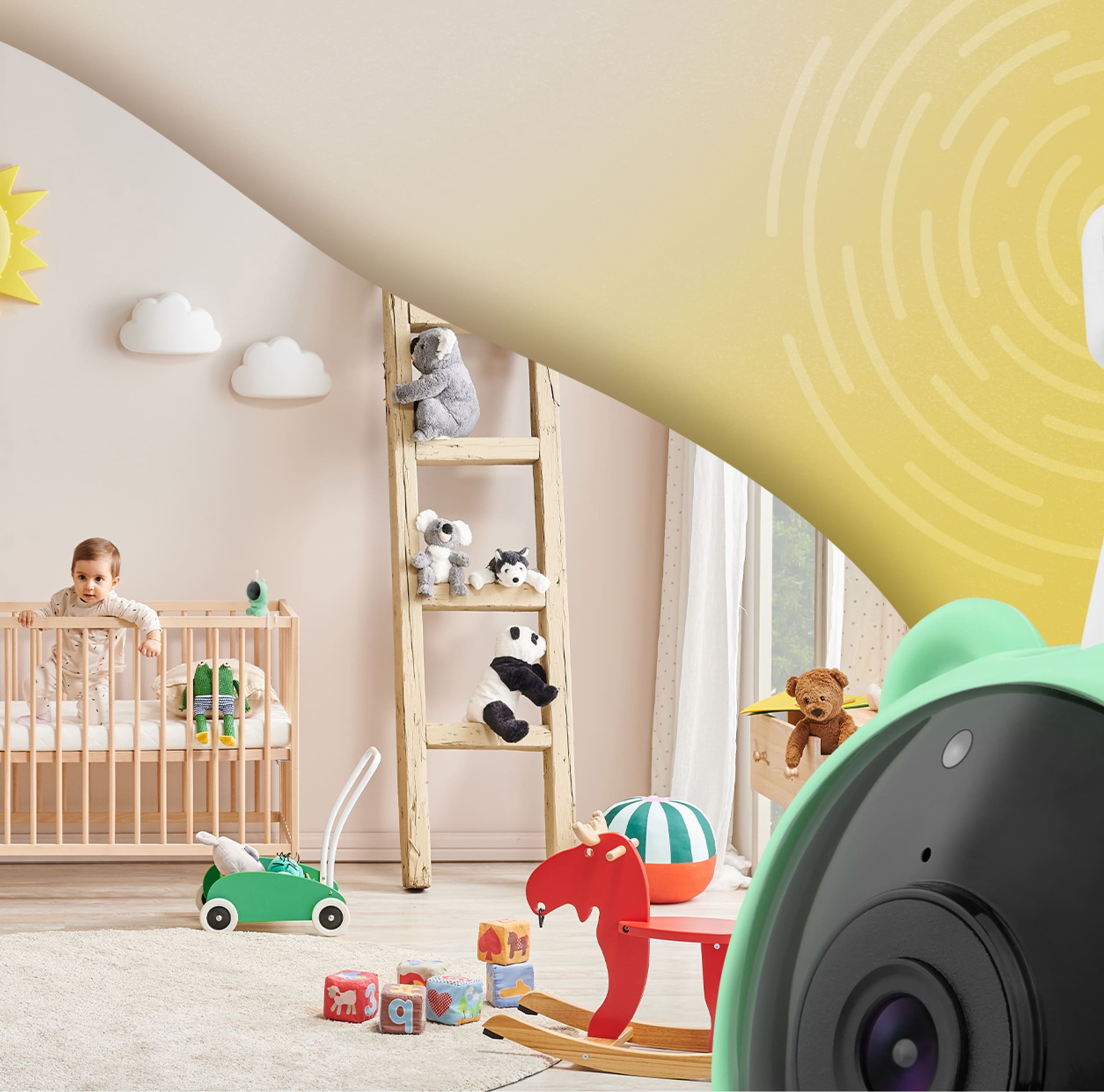 CATCH THE MOMENTS
Our baby monitor allows you to take pictures and record videos. You can capture the most magical moments in your child's life. You can conveniently save photos and videos on a microSD card – the device supports this format up to a capacity of 128G.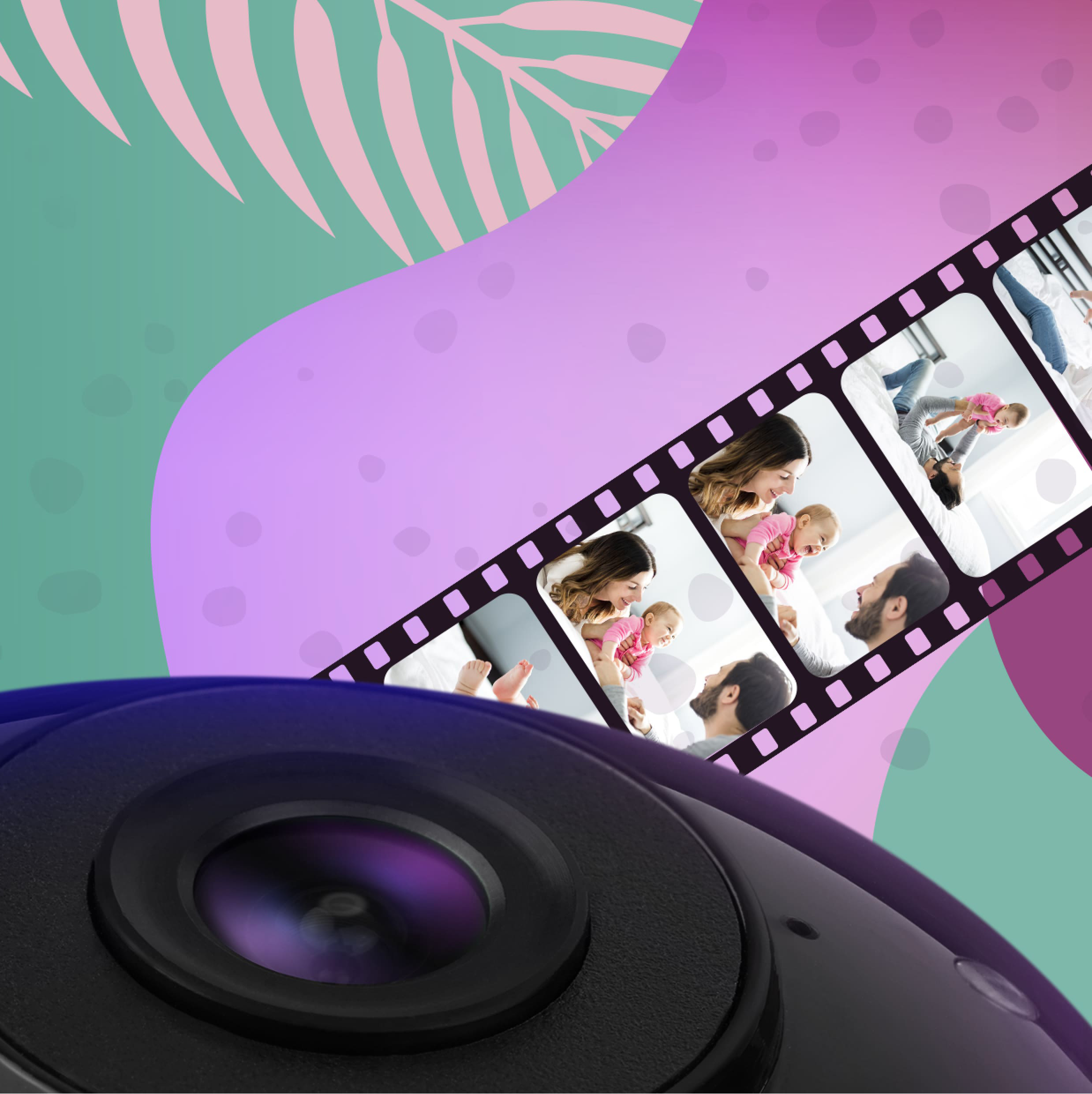 LULLABIES AND WHITE NOISE
Neno Lui also plays lullabies and white noise. All this to make your toddler fall asleep peacefully and pleasantly.
MOUNT ON A COT
The kit comes with a flexible holder that enables to attach the baby monitor in a convenient place. You can — according to your preferences, place it on the frame of a cot or baby's cradle. Installation is quick and easy — with just a few moves you can reposition the baby monitor.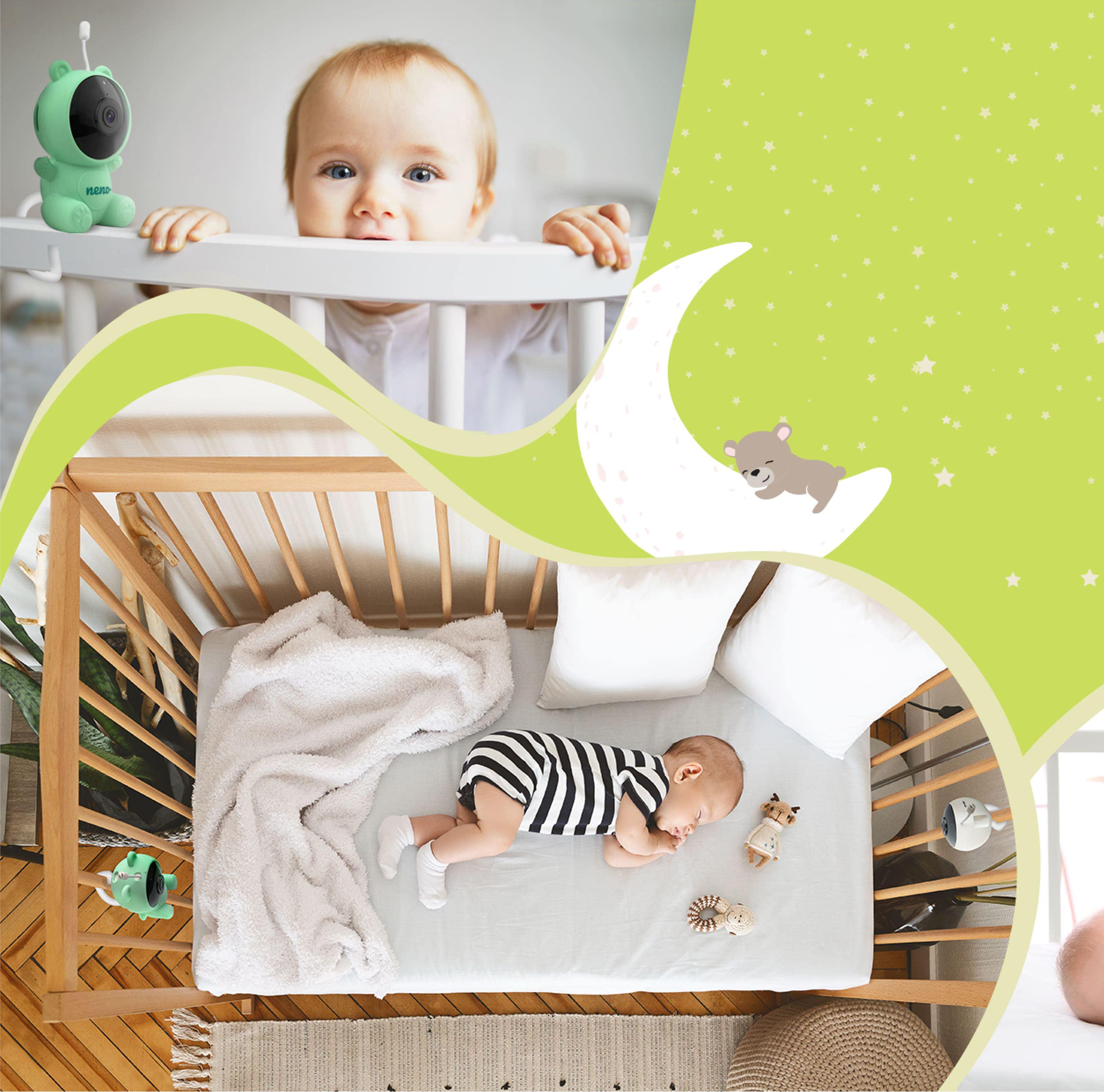 FLEXIBLE HANDL
Thanks to it, you can freely control the position of your baby monitor. The flexible material allows the device to be mounted on many surfaces and at different angles.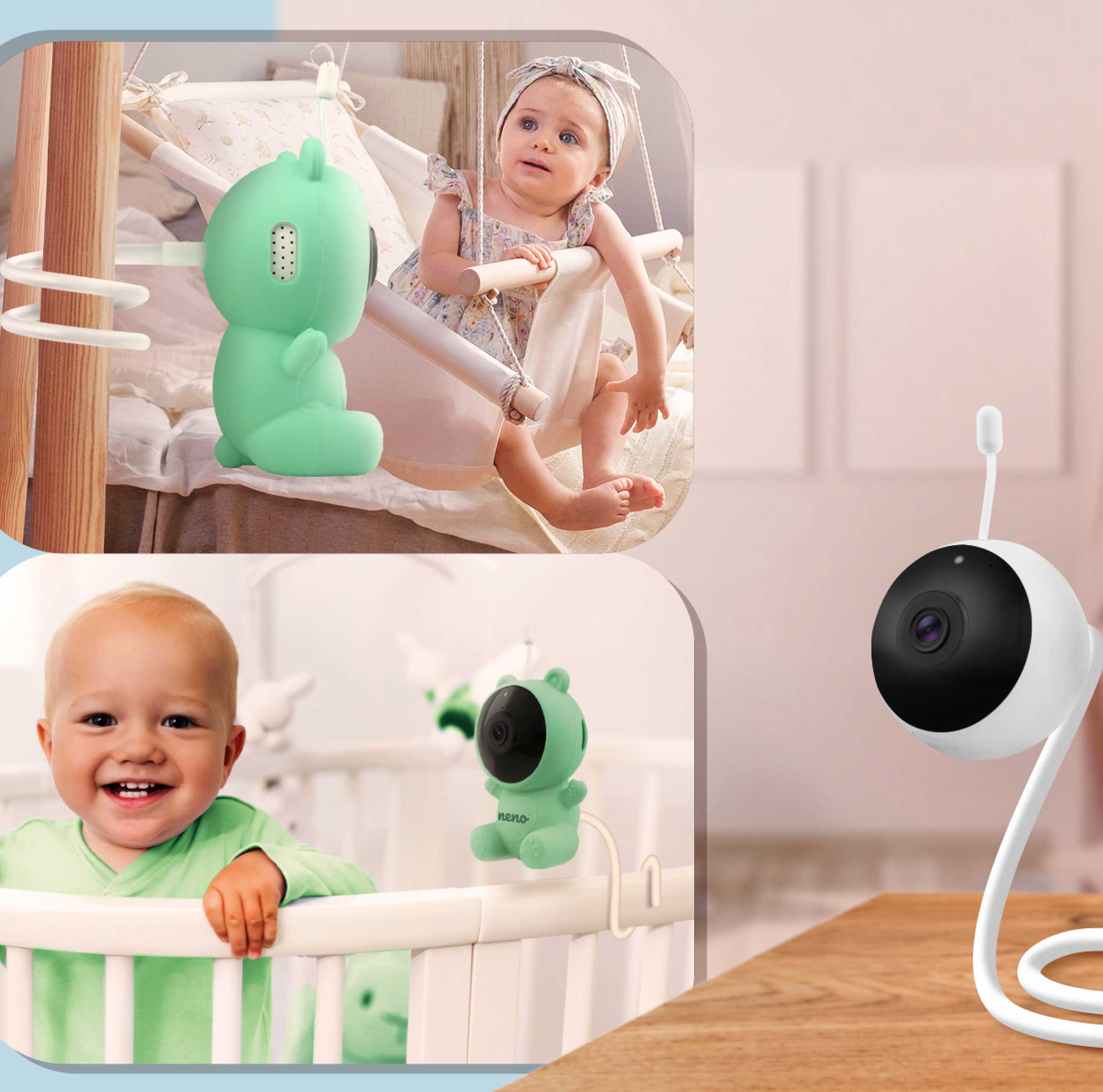 REMOVABLE HOUSING
You can remove the flexible green case at any time and enjoy the minimalist look of your webcam. Thanks to this, the device does not have to be used only as an electronic baby monitor but also works well for monitoring an apartment or the elderly.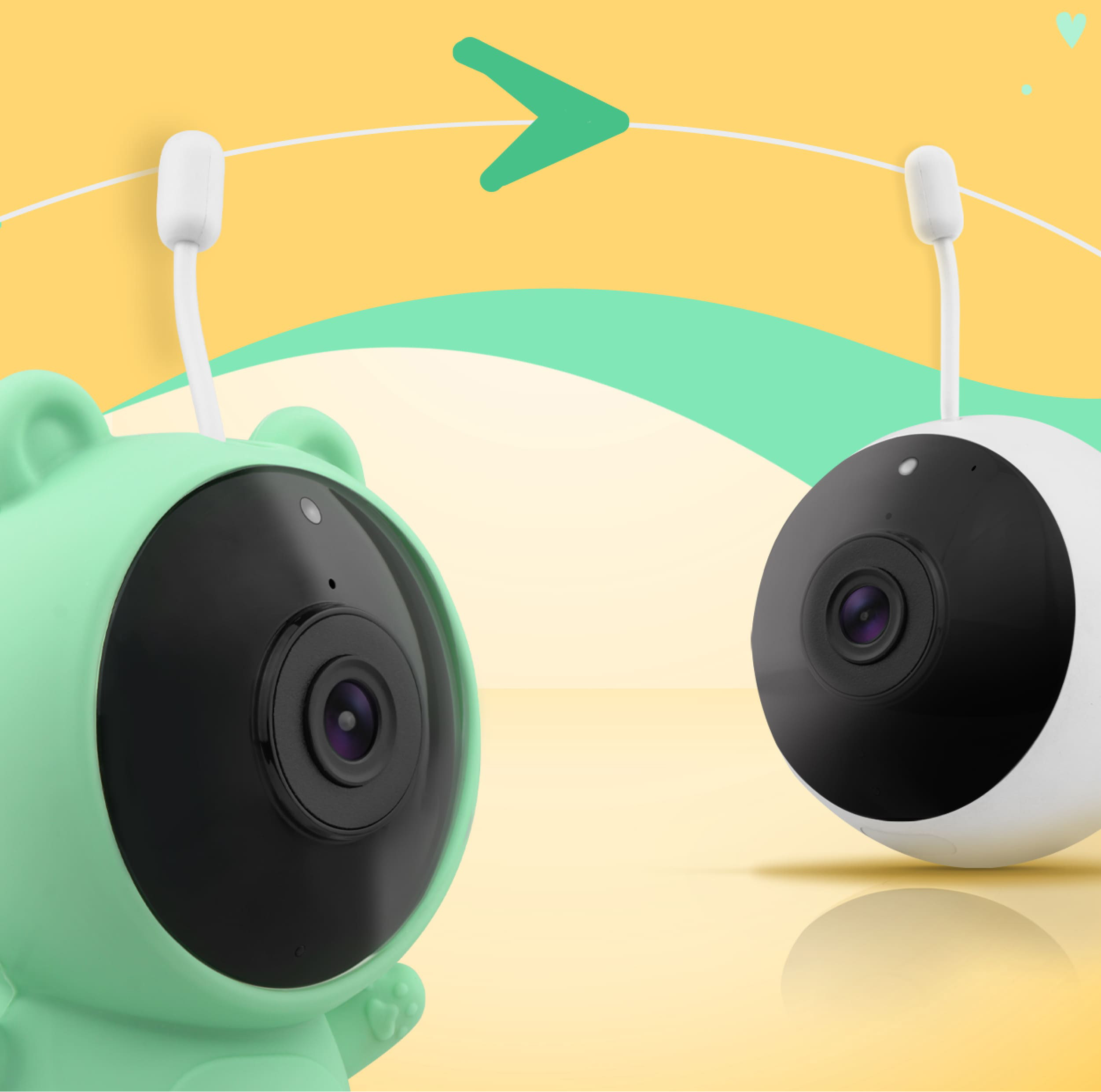 TWO-WAY COMMUNICATION AND MOTION DETECTOR
Thanks to the two-way voice communication, you will not only hear your baby cry, but you can also talk to him via your smartphone. The baby monitor has a motion detector that will sense shocks in your child's room and notify you immediately via the application on the phone.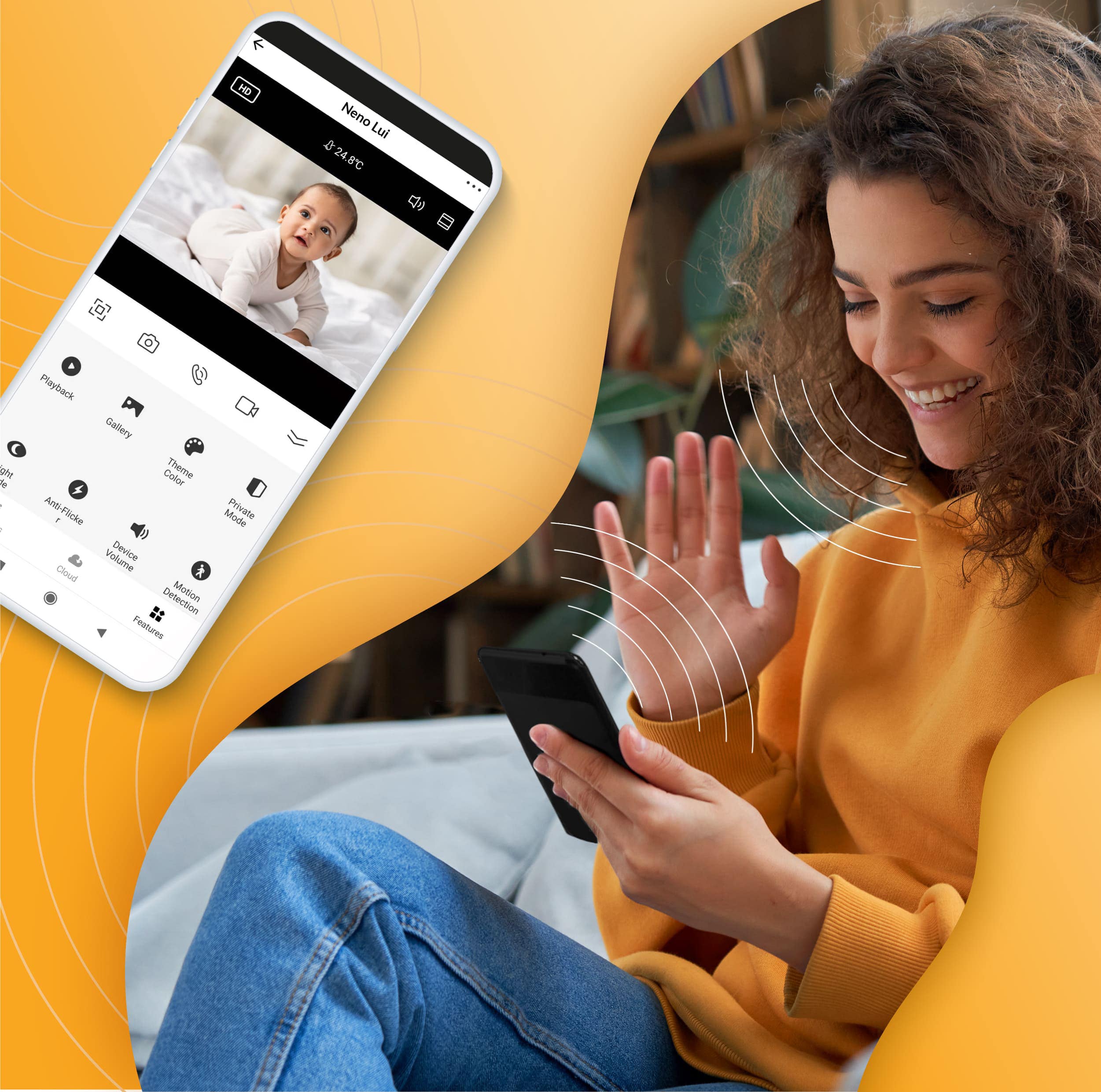 NIGHT MODE
You can also observe your child's activities in complete darkness. Neno Lui has been equipped with a night mode, which gives visibility up to 5m in the darkness.