Big screen
Neno Gato is a video baby monitor that lets you always see, what your children
are doing in their room. A wireless, cat-shaped receiver has a colorful 2.4-inch display
screen that lets you see all the details.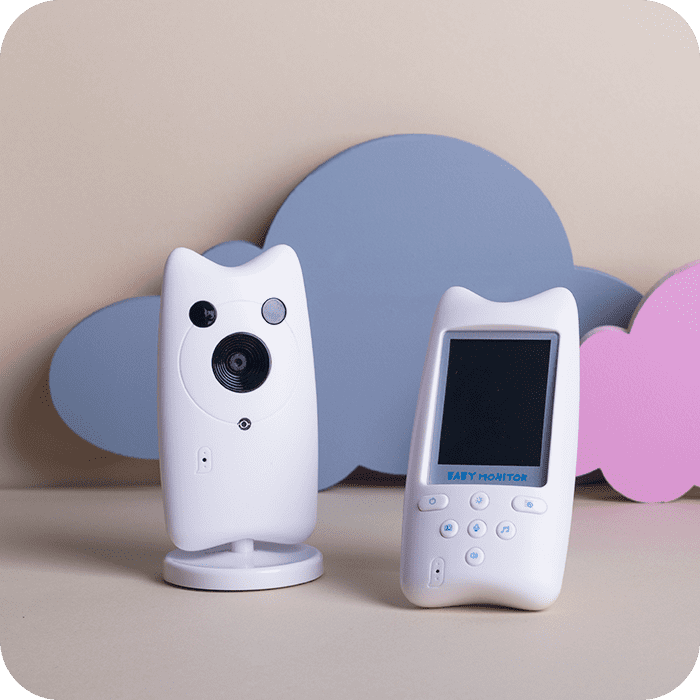 ECO mode
After 20 seconds of inactivity, the Neno Gato baby monitor receiver switches
to ECO mode that saves battery. The device turns its display screen off and turns it back on
when it detects some noise in your child's room, like crying.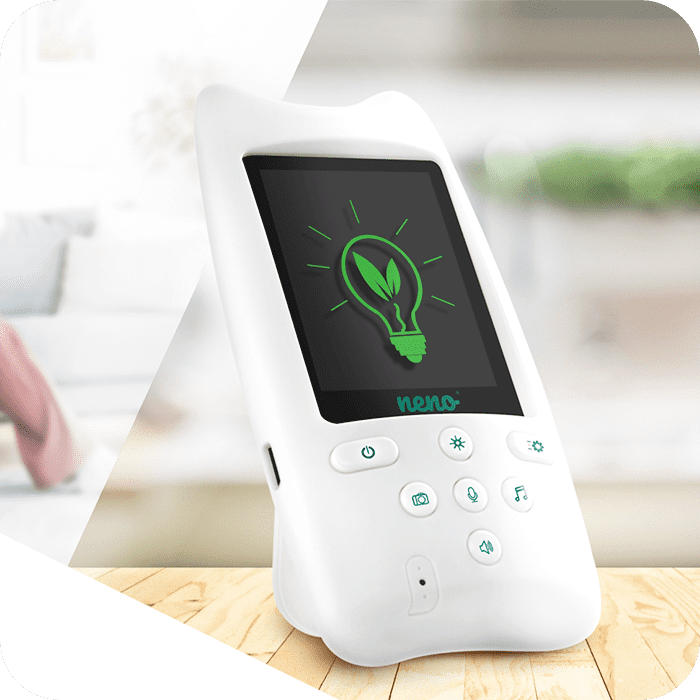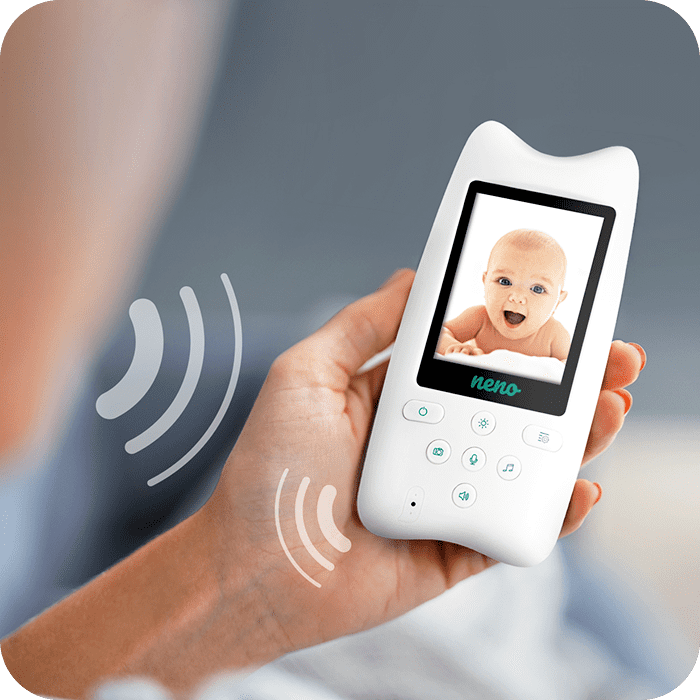 Two-way communication
Thanks to the two-way voice communication feature, Nano Gato lets you speak to
your child when you're in a different room. Use your voice to calm the baby before you reach
their bed or call an older child for dinner.
Night mode
You can watch over your child even when it's completely dark in their room. Neno
Gato has a night mode that automatically turns on IR LEDs when the lights are off. Infrared
light is invisible to the human eye, so it won't wake your baby up.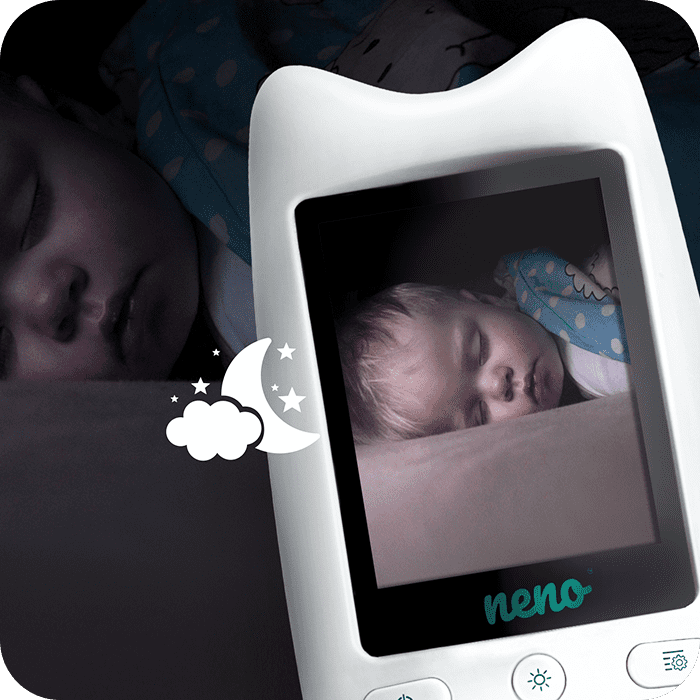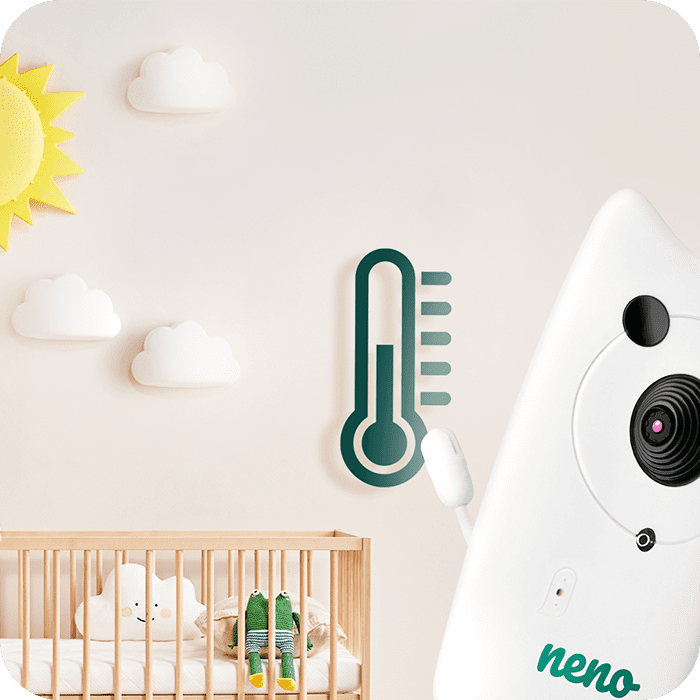 Temperature monitoring
The Neno Gato baby monitor is more than video and audio monitoring – it also
monitors the temperature in your child's room, making sure it's not too hot or cold in it.
Portable receiver
Thanks to the built-in battery, you can easily take the receiver with you and
not worry about plugging it into a power outlet. Take it with you on a balcony or to the
garden, not losing sight of your sleeping baby.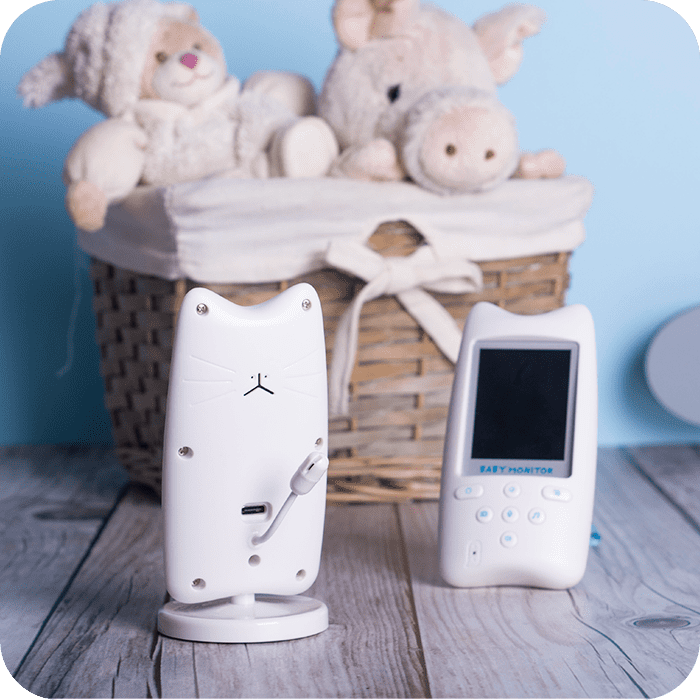 Design
Using the Neno Gato receiver is incredibly easy. Intuitively placed buttons
and big, easy to read icons will teach you how to use the baby monitor in a heartbeat.
Additionally, the white color and cat-like shape of the device gives it an interesting look
that makes Neno Gato a perfect fit for any child's bedroom.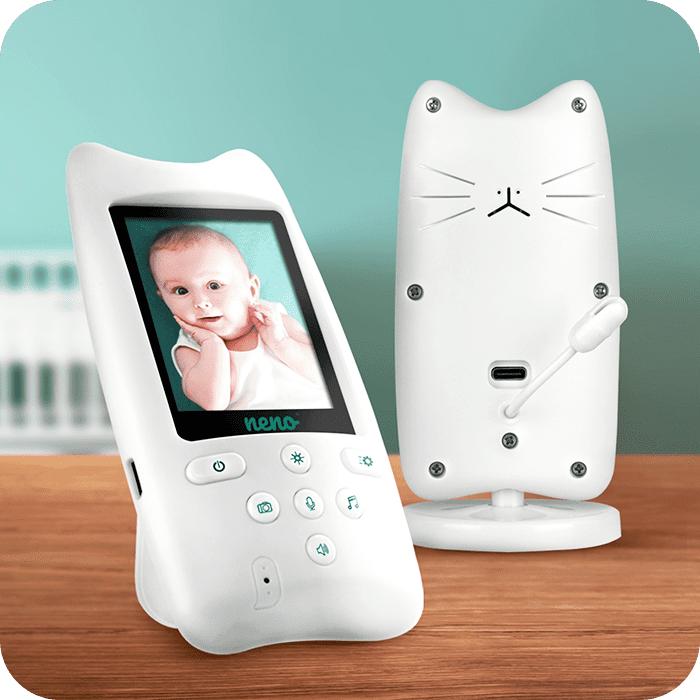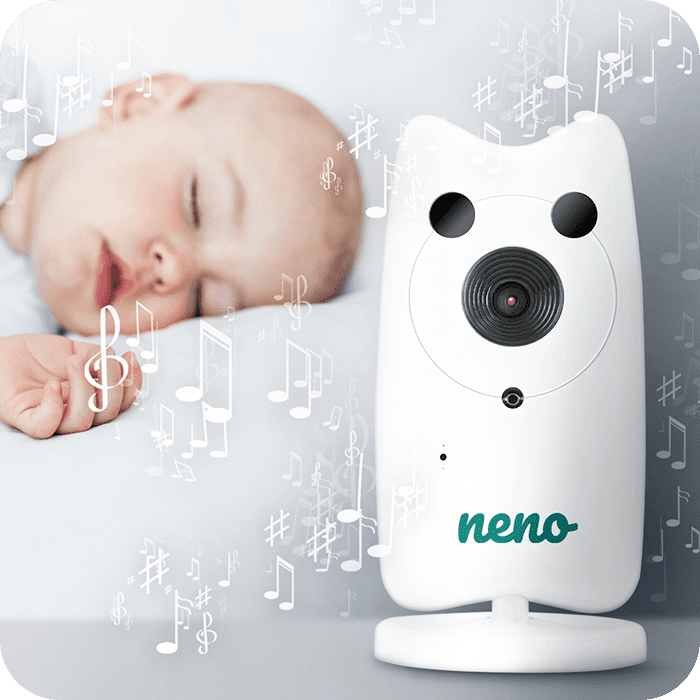 Lullabies
6 different built-in lullabies, played from both the transmitter and the receiver
of the device, will help your child sleep soundly.
Constant care
Neno Gato can also help you take care of the elderly. This simple solution lets
you make sure everyone you care for is safe.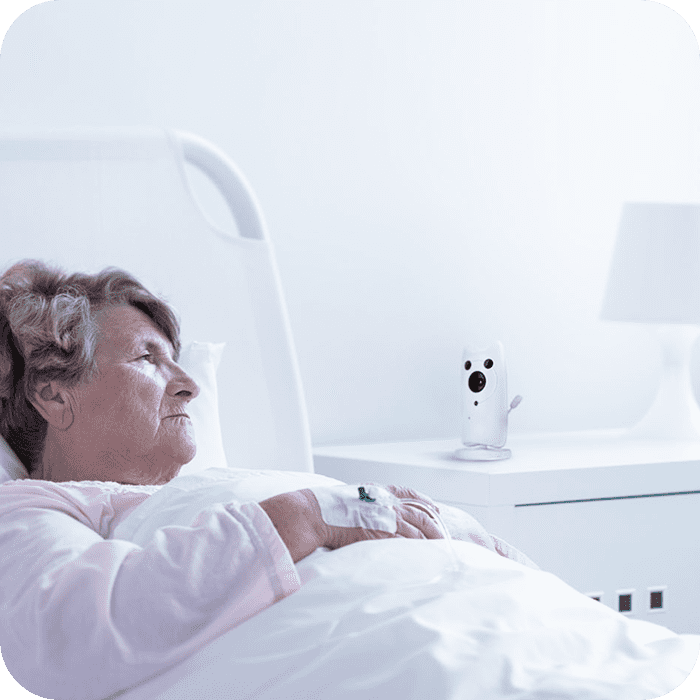 Additional description
Neno Gato is a baby monitor that will allow you to keep a close eye on your baby. "Gato" means "cat" in Spanish, so
both the receiver and the transmitter of the device are shaped like a cat. Even when you are in another room, you
can watch as your baby sleeps soundly. Thanks to the built-in night mode, you will see everything that is happening
in the observed room, even in low light. The receiver of the Neno Gato baby monitor has a built-in rechargeable
battery. Thanks to this, the device can be taken with you everywhere. You don't have to just sit in one room in your
home.
There is a temperature sensor in the Neno Gato baby monitor transmitter. Thanks to this feature, you can be sure
whether your baby is too hot or too cold in their room. All information is clear and visible, which makes the use of
the receiver extremely simple.
The Neno Gato baby monitor transmitter has both a microphone and a speaker. Thanks to this solution, you can not
only hear what is happening in your child's room, but also talk to them. This allows you to calm the child when they
wake up – nothing is as soothing as the warm voice of a parent. Additionally, this function can also be used when
the child grows up, for example to call them to dinner.
In addition, the Neno Gato baby monitor has eight pre-programmed lullabies. If your baby is unable to fall asleep,
play one of them. The baby will be calmer and you will have time to return to their room.